B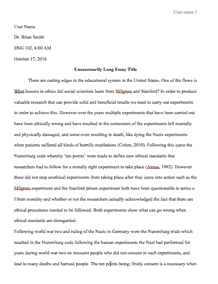 University/College: 
George Washington University
Type of paper: 
Personal statement
This essay has been submitted by a student. This is not an example of the work written by our professional essay writers.
As a registered nurse who has been in the medical field for more than 20 years, I have experience and ability to note an individual who is not only competent in this area but also one who can bring changes in healthcare as a whole. It is for this reason that I am recommending Julija Dimante to your nursing school to complete her degree. I believe that through the institution, Dimante will become a great nurse to the society thus enabling the medical industry to achieve its goals in health care. My commendation relies on her performance that I have observed for a couple of years. In particular, I have been her patient at her Aqua Lase Studio where she has been performing esthetic services, and permanent makeup on me. Without any doubt, I can testify that throughout that period she has shown the ability to create an outstanding affinity with several constituents which include nurses, nursing and medical students, and physicians. She is honorably interested in assisting others and gives an excellent patient care in an unswervingly skillful and confident manner.
Her ability to complete her duties in time coupled with her education makes her a great asset to your institution. In particular, she has been handling her duties without any form of negligence despite the challenges with time and practicability of tasks. These traits have validated her description as a go-getter in the essence that any duty allocated must succeed. In addition to that, she has a sense of bliss that is contagious to anyone who gets to work with her which allows absolute pleasure while working. What better way to achieve any tasks than with happiness? Dimante is an epitome of how joy transforms standard procedures to fun-filled activities. Moreover, her educational background puts her ahead of any applicant. She is currently a licensed esthetician whose work can be confirmed by several patients she has worked on, I included. She is, therefore, an individual who is well conversant with the nursing activities and willdefinitely excel when given an opportunity to complete her degree.
Dimante is well-balanced and serenely handles all forms of stress associated with pressure in the cosmetic industry. Her ability to think and act quickly on her feet, help with procedures and patient care when required, and the aptitude to get the task completed is incomparable for just an esthetician. Coupled with her previous work experience and exquisite academic excellence, Dimante stands a chance to break performance records in your institution. Additionally, Dimante is not only responsible but also volunteers to jump in and assist out with tasks ranging from the mundane ones to those that are quite challenging. She blends a well-organized, tasks oriented style with the aforesaid sensitivity to the requirements of patients and the families. Frankly, I have not met an esthetician whom I can rely on as much as Dimante in the last two years of my professional work whenever I needed such services.
I am very confident that Dimante will be an essential asset to your institution. She has the knowledge, stamina, and expertise to continue to grow and be very useful as a student at the same time a Staff Nurse. Please feel free to contact me in case of further discussions on Dimantes experiences as well as qualifications.
Yours sincerely,
Betty Salazar
Request Removal
If you are the original author of this essay and no longer wish to have it published on the customtermpaperwriting.org website, please click below to request its removal: