B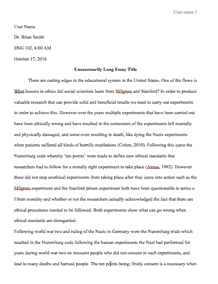 University/College: 
Boston College
Type of paper: 
Course work
This essay has been submitted by a student. This is not an example of the work written by our professional essay writers.
It is believed that the wrong kind of praise creates self-defending behavior. Self-defending behavior arises from ridicule and thus encourages students to study. Ridiculing students form an attitude that calls for studying harder. Research has been carried out and has shown ways by which one can carry out the wrong kind of praise.
Summary Point 2 from the Article
Tribute has been recorded to connect to how the student views their intelligent intricately. Students believe that their intellectual capacity is a fixed trait. Majority of this student think that this feature is fixed and it needs triggering through praise. Students understand that occurrence of intellectual ability is a fixed trait which is restricted to a given amount which is not flexible.
Summary Point 3 from the Article
A significant group of students believes that the intellectual capability is something that can be developed through effort and education. These beliefs have proved to be a motivating factor for a few students who work tirelessly until they achieve an intellectual capability. Also in a fixed mindset, students care how they will be judged regarding whether they are smart or not. In a growth mindset students care only about learning which acts as a positive thing as it ignites their intelligence and causes it grow.
Personal Thoughts & Reflections
According to my understanding of this given article on The Perils and Promises of Praise, I believe that praising a student's develops a self-defending behavior. Praises are meant to form an attitude which is intern intended to encourage students to focus on their studies. They believe that intellectual capability is an inbuilt skill, in my opinion, is not true as I believe that intellectual capacity is acquired through continuous reading. The learning process has been believed to be a matter of the mindset which has its bases on learning.
Interesting and thought-provoking discussion question
The question provoking discussion is will it be right to argue that intellectual ability is an inbuilt skill?
Reading (Trashing Teens)
Summary Point 1 from the Article
There is a concept that adolescence is an extension of childhood. The expansion of childhood during the adolescence period has been believed to cause effects in future life like increasing the possibility of divorce.
Summary Point 2 from the Article
Teens have proved to almost as much as competent as adults. Although teens are as much as a component as adults, teens do not adequately show it as they express it in fractions. The amount of competence expressed by teens is however affected if they are mistreated or restricted.
Summary Point 3 from the Article
The most current way to which teens are treated wrongly is by the existence of a terrible adversarial relationship between parents and their offsprings. There is a recommendation that to improve this condition among teens; teens should be granted independence and allowed to make their own decisions without additional advice from their parents.
Personal Thoughts & Reflections
In my dreams, I strongly support the content of this article as lack of independence among teenagers has led to prolonged childhood. The prolonged childhood is recorded from the practice by most parents who tend to take charge of their teen's life. Extended childhood has been noted to future record problems like divorce.
Interesting and thought-provoking discussion question
The question provoking discussion for this particular case is Will teen's independence provide a long lasting solution to the matter at hand or lead to more problems as a result of poor decision?
Reading (Why Are So Many People In Their 20s Taking So Long To Grow Up?)
Summary Point 1 from the Article
There have been issues underlying concerns on failure to launch and boomerang kids.
Summary point 2 from the article
Failure to start is an issue occurring all over, in all sort of families and not just young people moving back to their homes but also young people taking longer to reach adulthood.
Summary Point 3 from the Article
The age of 20s has been commonly referred as the changing timetable for adulthood. The process has proved to be difficult as it is based on five milestones which include
Completing school, leaving home, becoming financially independent, marrying and having a child.
Personal Thoughts & Reflections
I believe that transition from childhood is instead a problematic process for majority individuals. The process involves transitioning, but to my own opinion, the process is not as complicated as it is described in this article.
Interesting and thought-provoking discussion question
Question provoking discussion argues that although the process of transitioning to adulthood is instead a complicated process but is it difficult as it is described in this article?
Analysis
In what ways were the readings/videos from this week similar? What did they have in common?
The readings from this week proved some degree of similarity as they focused on teens. Two of the readings focused on why it has proved difficult to transition to adulthood.
In what ways did the readings/videos from this week present theories or research that was contradictory to what another reading/video stated? The reading from this week has provided a contradiction from reading in previous week which did not support independence among teenagers.
Request Removal
If you are the original author of this essay and no longer wish to have it published on the customtermpaperwriting.org website, please click below to request its removal: