B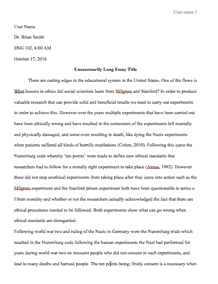 University/College: 
Wesleyan University
Type of paper: 
Presentation
This essay has been submitted by a student. This is not an example of the work written by our professional essay writers.
Nike operates as the leading worldwide supplier of athletic footwear, sports equipment, accessories, apparels and provider of sports training services all over the world. The company uses different marketing strategies including sponsoring high-profile sports team and athletes as a way of promoting its products and services. More importantly, most of the company's products and services can be used to improve the health of an aging population through physical exercises (Wightman-Stone, 2015). This paper presents a detailed proposal on how to promote Nike shoes to the UK elderly population.
Product/Service Description
Nike intends to develop and sell high quality and customized sporting shoes referred to as NikelD to the UK elderly population. NikelD will have the ability to suit the demands of the UK elderly population. The use and overall attractiveness of NikelD will be enhanced through the inspiration of the old people to take part in physical activities by way of large-scale provision of services regarding training and advice to gain adaptability.
UK Market Analysis
Peters (2009) avers that the UK sportswear is influenced by three primary factors: First, there is need to use eco-friendly products to develop sustainable products as seen in Adidas that developed an eco-friendly strategy targeting to minimize environmental effects of its products and services by 15% in 2015 (Flynn, 2015). Secondly, most of the market competitors are increasingly utilizing technology such as the use of polyurethane capsules in the manufacture of athletic footwear to increase customer experience and convenience. Lastly, at leisure is increasingly becoming the significant trend in the production of footwear as well as apparels in the UK market (Soni, 2014).
The industry faces high competition championed by Nike and Adidas as the main rivals. The value market share of the two players stood at 21% and 15% respectively (Armstrong &Kotler, 2010). Other international competitors include New Balance, Mark & Spencer, Office Holdings, C&J Clark Ltd, Schuh Ltd, and Mizuno. Regarding consumer behavior, customers have a growing preference for not only premium but also customized products. Customers also show increasing demand for premium and high-quality goods which are associated with high prices (Akitunde, 2012; Ros, 2011). The product appearance and its capacity to be used both as sporting and design product also characterize customer behaviors.
Challenges facing the industry include revenue fluctuation as a result of using different export and import currencies, stiff competition from major players such as Nike and Adidas and the introduction of substitute products which threatens the survival of companies such as Nike (Brettman, 2011; Efrimidi, 2015). Nevertheless, this market has large-scale opportunities regarding using e-commerce to increase company sales and widen customer access, developing substitutes such as jewelry for fashion and brand as well as developing products for luxury purposes (Wightman-Stone, 2015).
Segmentation, Targeting, and Positioning
According to Rose (2016), the elderly people make the largest segment of the UK population with a majority of women and men having 45 and above years. As such, Nike targets to increase its sales by targeting the aging people as it is the most significant market segment. Nike is targeting the aging segmentation comprising of both elderly men and women as the primary consumers of its customized and high-quality sporting shoes.
According to Efrimidi (2015), the principal advantage associated with NikelD shoes is the ability to help the elderly population to increase its engagement in physical exercises. This entails walking, running and playing games such as football, basketball, and golf. This has a direct link to disease prevention and control Most of the lifestyle diseases affecting the aging population such as obesity, diabetes, cancers, heart diseases, and arthritis can be prevented and managed through physical exercises conducted through the use of Nikes customized footwear and apparels(Armstrong & Kotler, 2010).
Recommended Marketing Mix
Nike targets to improve its product mix by selling NikelD which is a unique shoe regarding quality, brand, and packaging. NikelD will be customized and strengthened through provision of after-sale services such as free home delivery. This shoe will have information on how to use it to increase its market value. Pricing mix will be achieved by setting affordable and fixed prices that conform to the quality and purchasing power of its customers.
Place mix will be achieved through selling NikelD directly to customers as well as retailing it through registered distributors and subsidiaries. Internet will serve as a virtual store for reaching customers located in different regions. Lastly, NikelD will be promoted through combined methods. First, the company will sponsor high-profile sports personnel and famous football clubs to increase its brand awareness. Secondly, Nike will run numerous advertisements on the internet, TVs, and the print media including billboards and posters to market its products in the UK.
Conclusion
Nike remains the leading designer, manufacturer, and distributor of sporting footwear, apparels, equipment and provider of sporting related training all over the world. The company's plan to launch NikelD as a new customize the type of shoe targeting the elderly population in the UK market is a vibrant decision. However, Nike needs to conduct a thorough feasibility study to understand the industry trends and consumer preferences before developing the best marketing mix to achieve its objectives.
References
Akitunde, A. (2012). Nike Nabs The Crown Jewel Of Sports Branding: The NFL. Retrieved from Fast Company: http://www.fastcodesign.com/1669444/nike-nabs-the-crown-jewel-of-sports-branding-the-nfl#1.
Armstrong, G. &Kotler, P. (2010).Principles of Marketing: Ninth Edition. Upper Saddle, NJ: Prentice Hall.
Brettman, A. (2011). Nike courts controversy, publicity with drug-themed skater shirts. The Oregonian.
Efrimidi, K. (2015). Final Degree Project.Marketing Plan Of Developing And Promoting Sports Shoes Online Shop Life shoes. University of Barcelona Faculty of Business Administration.Retrieved from: http://diposit.ub.edu/dspace/bitstream/2445/64464/1/TFG-ADE-Efrimidi-Ksenia-febrer15.pdf
Flynn, P. (2015). Nike Marketing Strategy: A Company to Imitate. School of Business: University at Albany, State University Of New York, USA.
Peters, J. W. (2009). The Birth of Just Do It and Other Magic Words. Retrieved from The New York Times: http://www.nytimes.com/2009/08/20/business/media/20adco.html?
Ros, A. A. (2011). NIKE Strategy: Marketing Management. Department of Business Management, International University of Catalonia.International Journal of Competitive Intelligence, RDI vol 4 issue 1. Retrieved from: https://hexalog.files.wordpress.com/2010/11/article1_nike_strategy_sciwatch_alarcon1.pdf
Rose, L. (2016). The World's Best-Paid Athletes.Retrieved from: SNBC:http://www.msnbc.msn.com/id/11961246/ns/business-forbes_com/t/worlds-best-paid-athletes/#.ULvz-Erjku8.
Soni, P. (2014). NIKEs Target Market Today And Tomorrow. Retrieved from: http://marketrealist.com/2014/12/nikes-target-market-today-and-tomorrow/.
Wightman-Stone, D. (2015). Nike chairman Phil Knight to step down in 2016. Retrieved From Fashion United: https://fashionunited.uk/news/people/nike-chairman-phil-knight-to-step-down-in-2016/201507011690.
Request Removal
If you are the original author of this essay and no longer wish to have it published on the customtermpaperwriting.org website, please click below to request its removal: