B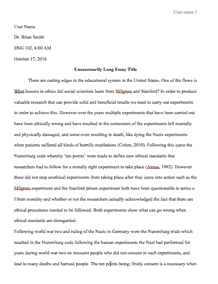 University/College: 
Vanderbilt University
Type of paper: 
Critical thinking
This essay has been submitted by a student. This is not an example of the work written by our professional essay writers.
I visited Suzanne toy store that is located in my neighborhood. I visited the store alone. The setting of the toy store was incredible. Both sections of boys and girls toys had male and female attendants wearing printed t-shirts that had toys that were placed in their sections. The toy store was also spacious enough to allow parents move with ease. There were colors all over, some background music, and extra sports lights. The dolls and kitchen toys were organized in the girls section while toys like cars, bikes, toy guns, and Spiderman wares were arranged in the boy's section. I could notice that parents with boys were visiting the male section while those with girls were visiting the girl's section. On the wall of the store, I saw advertisements of a celebrity dressed as an iron man and a drawing of Spiderman placed in the boy's section while a fully equipped plastic kitchen toy set in the girl's section. However, animal toys were in both sections, but the girl's part had more of domestic animals toys like a rabbit, unlike the boy's section that had lions, elephants, and cheetahs. Since children use a gender-related information to create meaning, toys were arranged in a way that depicted either female or male. The boy section had a wood cutting of a boy holding an airplane while the girl's section had a girl holding a doll. The boundaries between males and females were drawn by a railway like a train that accommodated both boys and girls.
Below is a display of a toy store showing the arrangement of girls and boys toys.
Image 1.1
There was a remarkable difference in the kind of toys for boys and girls. Boys toys seemed to need more activities like running when using them while for girls was more dormant. For males, an existence of airplanes, cars and toy gun would imply they should be firm to shoot someone, or they needed to be pilots to drive an aircraft. A doll with nicely done hair would communicate to a girl that she needs to keep her hair long, wear makeup and always have a smile just like a doll. On assumptions and messages, a parent with a boy child seeing a toy dressed in full police attire would mean that being a police one need to have muscles. A gun would imply that men need to be fighters. On the other hand, utensils toys would communicate that the girl childs role is being a good cook
Reflecting on toys and my personal gender socialization, I used to believe that a woman cannot be a driver since most cars would have a male driver in them. I could explain my perception based on the concept of role theory. West & Zimmermann (1987) indicate that role theory draws its ideas on gender roles. Just as the way I learned through toys that its only male person who can be a driver, function theory says that gender is a product of social; doing. The fact that toy manufacturers only make toy cars with a male driver indicates that societal standards only allow men to drive.
Toy commercials play a vital role as they cultivate and promote values that are unique to a particular gender. Wells (2010) explains that toy advertisement sometimes limits boys and girls in various ways. That is, it dictates on how youths socialize, how they develop feelings, how they resolve conflicts and how they express emotions. Some toys primarily influenced how my childhood playing activities were gendered. I remember my mother would only allow me to play football whereas any girl that was found playing football would be given a tennis ball and my mom would tell any girl do not play with the boys they will hurt your face. In this context, my friends and I believed that football is for boys while tennis is for girls since it is less active and the energy required to play tennis would measure up to the energy needed to play football. When driving a toy car, all boys would struggle to be in front of the car while the girls would comfortably sit at the back. There was one toy of a nurse that the girls would play with it anytime. It made me and my peers believe that a girl child can only be a nurse whiles the boy child a doctor.
The existence of such patterns has made me think that as a man, I am stronger than women. And as Kifir (2015) says, sometimes men are depicted as powerful and muscles as a standard for people cannot be ignored. The perception of being vigorous and muscular has placed individuals in a situation where they undertake full duties while women only perform light duties.
West & Zimmermann (1987) urges that doing gender means creating a distinction between girls and boys. These differences are often not natural, essential or based on the biological makeup of human beings. I believe this is what toys do; it creates a social difference between boys and girls.
References
Kfir1993king (2015). Gendercode. Rtrieved from: https://www.youtube.com/watch?v=987PXrG39-k
Wells. B. (2010). Toy Ads Learning Gender. Feminismfrequency. Retrieved from: https://www.youtube.com/watch?v=rZn_lJoN6PIWest, C., & Zimmerman, D. H. (1987). Doing gender. Gender & society, 1(2), 125-151.
Request Removal
If you are the original author of this essay and no longer wish to have it published on the customtermpaperwriting.org website, please click below to request its removal: