B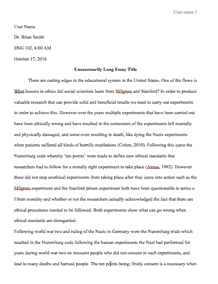 University/College: 
Harvey Mudd College
Type of paper: 
Presentation
This essay has been submitted by a student. This is not an example of the work written by our professional essay writers.
Walmart was the store I visited since it is a one-stop shop and everything a shopper would need is available. These products are also of very high quality and at low prices. For the product market research, ketchup was the product that was selected. The global market for ketchup has been valued at approximately 4.15 billion USD in 2015 and forecasts show it might reach 5.6 billion USD by the year 2022. The market for ketchup has been mostly influenced by the increase in popularity of the quick services restaurants. In the United States, Ketchup has been referred to as the king of condiments. Some of the ketchup brands noted and selected from Walmart are Del Monte, Heinz and Hunt's that rule the ketchup market in the United States.
Devoted Percentage of Total Shelf
Heinz introduced ketchup recipe into the market commercially in 1986, and this was followed by other competitors such as Hunts and Del Monte among others. In Walmart, there is variation in the space dedicated to each brand.
Heinz has approximately 61% of dedicated space.
Hunts have approximately 16% of dedicated space.
Del Monet has approximately 5%.
Other private labels occupy 18% of the space.
Price of the Three Brands
The manufacturers of these three ketchup brands look at the relationship of prices, advertising expenses and return on investments to place their product prices. Research has shown that firms that have relatively high product prices and spend more on advertising record more profits than companies with budgets that are relatively low concerning prices and advertising. Looking at the prices, Heinz ketchup is selling at wholesale prices which is approximately 10 percent higher in comparison to Del Monte's and Hunt's ketchup.
Heinz tomato ketchup Bottle, 32 oz selling at $3.38.
Del Monte Tomato Ketchup 36 oz, selling at $2.38.
Hunt's Natural Tomato Ketchup, 28 Oz selling at $2.71
These prices comparison shows that Heinz is selling price slightly higher as compared to Del Monte and Hunt's the main competitors. The three brands are competing against each other on prices.
Differentiation of the Brands
Product differentiation can be described as the predetermined set of actions formulated for the production and deliverance of commodities to consumers who view the company's offering as different from others. The three brands understand that a product is not differentiated until the costumers understand the difference between the products.
Heinz' Ketchup: For its differentiation of the ketchup, Heinz has focused on offering innovative packaging and enhanced the health benefits of its ketchup. For instance, the company established a sugar sweetener for its ketchup which was well received by the consumers increasing sales despite the relatively high pricing (Concannon, et al 2).
Hunts Ketchup: Hunt, however, has not been successful in the differentiation of its products. For instance, they focused on the type of sweetener as their point of differentiation. However, this differentiation strategy has not motivated shoppers to buy this product (Concannon, et al 2).
Del Monte Ketchup: Del Monte has tried to differentiate its products which the hope that its ketchup will be different from that of the competitors. This has been in line with its tagline which is "Tastes like Never Before" in addition to the use of differentiated packing (Kumar 2). For instance, the company has introduced two original flavors of ketchup namely Zingo and Twango which is packaged in easy to squeeze bottles.
Companies' Differentiation of their Products
These companies have been using different differentiation strategies to compete with each other.
Heinz: The Company has been focusing on the production of its own-label products. It has been using heritage and familiarity in addition to brand innovation for the differentiation of its products.
For instance, it has created a bottle that can stand on its head which helps in reducing the delay before the sauce comes out.
It also uses coupons which can be seen in its retailer's stores.
Heinz also uses endorsers such as Scooby Doo which help increase product awareness and gaining market share for less cost. It also used Carly Simon song "Anticipation" to promote its motto that its products are established on superior thickness (Concannon, et al 2).
Lately, the company has worked with Oprah to create "O, That's good." This has led the introduction of a new line of refrigerated soups and sides.
Hunts: It has also been differentiating its products through taste and packaging.
The company has also been focusing on taste and healthiness of its products pointing low calories.
Del Monte: The Company has been emphasizing the taste of its products to differentiate from the competitors. Additionally, it has also been using different packaging for its products.
It has also focused on fresh products low in calories and which are all natural.
Company Websites
The three companies have their websites:
Heinz: The Company uses its website to present its story, recipes and the points where customers can find their products.
Hunts: It has used its website to differentiate its products further. For instance, in the production of its ketchup, it points out the freshness in that it uses FlashSteam to peel tomatoes and not chemical by-products.
Del Monte: It uses its website to present information on product quality and recipes of its products. It has also presented company information for the users.
Facebook Pages
The three companies have Facebook pages where they interact with their consumers. They use the pages in updating their followers on the state of new products.
Shelf Space for other Brands
Other than the three major brands in the store, there is an 18% space that is occupied by other ketchup brands in the market.
Store Brand of Ketchup in Walmart
There are store brands of ketchup in Walmart, and they favorably compete with the big brands.
For instance, in Walmart, the flavor provided by Heinz presents flavor that balances sweetness, saltines, and sourness in addition to a hint of onion powder. The store brands are quite similar presenting a flavor that is more cooked and less spicy (Store Brand Foods Review 1). Regarding prices, the store brands are approximately half the price of the main brand.
Type of Market Competition for Ketchup
Ketchup market can be used as an example of the oligopolistic competition case study. Considering the three companies, Heinz who is the market leader and Hunt's and Del Monte far behind make significant market entry difficult. It has been competing through product differentiation (Schwartz 1). They also use innovation which can be demonstrated by the E-Z squirt decision. Globally and depending on the country, they vary their recipes. For instance, it is pointed that in Canada, consumers prefer the sweeter version in comparison to the United States consumers who prefer spicier version.
Work Cited
Concannon, Martin et al. "Heinz vs. HuntS: The Impact of Sweetener Strategy on Ketchup Sales." Cornnaturally.Com, 2012, http://www.cornnaturally.com/CornNaturally/media/Interior/Gated%20PDF/Heinz_vs_Hunts_Case_Study.pdf?ext=.pdf.
Kumar, Ruchika. "A Big Meal Del Monte Aims To Make It To The Top Ten F&B Companies By 2014. But, Will It Be Able To Challenge Brands Such As Nestle, ITC, Dabur And HUL?" Tsmg.Com, 2011, http://www.tsmg.com/download/news/A%20big%20meal.pdf.
Schwartz, Elaine. "The Ketchup Oligopoly." Econlife, 2013, https://econlife.com/2013/02/the-ketchup-oligopoly/.
"Store Brand Foods Review - Consumer Reports." Consumerreports.Org, 2013, https://www.consumerreports.org/cro/magazine/2013/10/best-store-brands/index.htm.
Request Removal
If you are the original author of this essay and no longer wish to have it published on the customtermpaperwriting.org website, please click below to request its removal: