B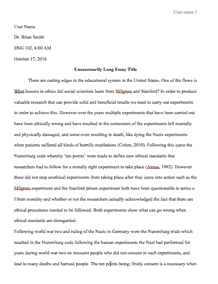 University/College: 
Wesleyan University
Type of paper: 
Critical thinking
This essay has been submitted by a student. This is not an example of the work written by our professional essay writers.
My location for the practical experience is in Aventura, offering a full complement of cancer treatment services, including infusion therapy. I have worked in inpatient and outpatient services, as a bedside nurse. My particular interest is in oncology research and the potential to witness a cure for all cancers. My interest drives me to help oncology patients and families navigate through their shared journey, in the hope of maintaining both quality and quantity of life to achieve the most favorable outcomes. I began my nursing career immediately after high school by after successfully completing the Practical Nursing Program at Atlantic Vocational Teaching Center in Coconut Creek, Florida. I then completed the Emergency Medical Technician Program at Medical Arts Training Center in Hollywood. I have enlisted in the U.S. Marine Corps, where I will serve active duty in the Aircraft Firefighter and Rescue Specialist.
As a practicing student in oncology, I believe I will gain in the experience by accumulating knowledge on the prevention, identification, diagnosis, and treatment of tumors. As a student undertaking the treatment and diagnosis of cancer, I will learn on how to care, treat, and handle cancer patients and situations with the aim of adopting and finding the best management practices in the field. My primary objective will focus and learn of the latest advancement and technologies of diagnosing and treating cancer. I will learn on some of the considerations in handling and treating cancer patients such as psychological, financial, social, emotional, and physical factors as management factors in managing individual patients. At the same time, I will learn the three essential components applied in improving cancer survival, that is; preventions strategies such as reduction in alcohol and tobacco usage, early diagnosis, and treatment that will involve multimodal management.
In line with the integrative reflection of the RN-BSN Competencies, my primary goals will be; a) an analysis and synthesis of data regarding health status of cancer patients, community and defined population, utilization of the findings to make sound nursing interventions in addition to an evaluation by use of clinical reasoning. b) To examine and put into operation health support strategies that tackle community health across cultural wellbeing. c) Demonstrate independent decision making, decisive thinking and analysis, management, and leadership skills and utilization of hypothesis, models, and facts based practice plan and awareness.
While working with the cancer patients and handling their data, I will endeavor to make a sound judgment regarding nursing intervention and outcome. With the help of my preceptor, I will make an effort to carry out investigations and data analysis into community and population on patient's status with the aim of developing a clinical perspective of the impact, trend, and nature of cancer amongst the locals. The experience and goal will help me in developing an in-depth clinical comprehension of the depth and incidence of the disease within the locality of the Memorial Cancer Center, in the city of Aventura, Florida. The findings will help me develop a critical analysis of coming up with nursing interventions such as treatment of emesis and nausea during chemotherapy and preparations of patients for the same. Additional responses may include the establishment of an efficacy of psychotherapy, and any laid down mechanism of clinical action necessary as stipulated in the diagnosis and treatment plan. The intervention programs will form a critical component of general response plans for the entire community and patients with cancer.
My second goal will focus on outlining health promotion strategies that concentrate on helping the local community and more, so cancer patients adapt healthy habits essential for keeping the development and prevalence of the disease at a low level. The strategies will include developing personal skills aimed at handling cancer patients and the susceptible group of persons such as tobacco users, alcohol addicts, and the aged. Additionally, through the experience, I will endeavor to build a supportive environment suitable for the cancer patients. Strengthening community actions towards empowering patients and vulnerable groups will enable me to help reduce cancer stigma. While it is important to develop and outline the above measures, I will also contribute to promoting healthy cultural concerns, especially during the diagnosis and treatment. According to Hildegard Peplau's theory of interpersonal relations, understanding personal concerns about treatment forms a fundamental component in developing easy to apply treatment strategies. It is, therefore, important to align the treatment strategies in an easy to adapt methodology for the success of the treatment plan.
The above goals and strategies will not be possible without implementation and use of good management skills such as community mobilization, prioritization, sound planning, and excellent communication with the affected target groups. Application of good management skills will help me during the experience in developing a consistent framework for handling and dealing with patients and target groups in addition to the vulnerable persons in the community. On the other hand, excellent management skills will help me put in place sound leadership skills such as developing my leadership style, social awareness, and relationship management. The development of good leadership skills will come in handy with the demonstration of independent thinking and critical reasoning. I will apply and utilize nursing models such as the self-care model that emphasizes on encouraging patients to adopt an independent attitude during treatment and even after the treatment period. Additionally, I will put into practice an integration of my clinical expertise, research evidence, and patient values while making critical decisions during patient care.
Request Removal
If you are the original author of this essay and no longer wish to have it published on the customtermpaperwriting.org website, please click below to request its removal: