B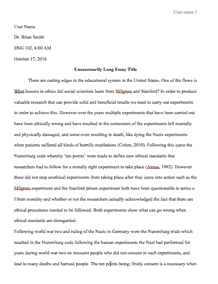 University/College: 
Harvey Mudd College
Type of paper: 
Biography
This essay has been submitted by a student. This is not an example of the work written by our professional essay writers.
Etta James is an American singer who sang soul, blues, rock, R$B, jazz, and gospel music genres besides being a songwriter. During her music career, she was able to win four Grammys and seventeen Blues Music Awards. Etta is both in the Hall of Fame for the Rock and Roll, twice in the Grammys and the blues. Her biggest prowess in music was witnessed in the 1950s and 60s as a blues and R$B singer. Her 1961 Ballad At last made her famous and has been featured in media outlets since its release. She has a contralto vocal range (Brooks and Daphne 48).
Etta James was born on January 25, 1938, as Jamesetta Hawkins to a single fourteen-year-old African American mother who is called Dorothy Hawkins in Los Angeles, California. she was so convinced that her biological father was a Caucasian pool hustler whose name was Rudolph Minnesota Fats Wanderone even though it is not proven. However, she was brought up by foster parents, Mama Lulu who was her landlady after her mother proved to be an unwilling parent. Her father requested that they keep his paternity secret however he provided them with financial support. At the time of her birth, her father was the manager of a pool hall in Washington D.C (Moody et al. 5).
She was later raised in church where at the age of five years old she became a gospel prodigy. James Earlie Hines trained her thus receiving her first professional vocal training. Her fame started gaining momentum when she first sang in her church choir and on the radio.
At the age of 12 years, her family moved to San Francisco to live with her relative after the death of Rogers. This is where she teamed up with a group of two other girls which facilitated the formation of a Doo-wop singing group to form a singing group called Croelettes. Their number increased to 14 members from where they were booked an audition by their bandleader who was west coast rhythm and blues titan Johnny Otis in 1954. According to Booklist, they sang an answer to a song work with me, Annie done by Hank Ballard with Roll with me Henry during the audition when she was only 15 years (Susan 10).
Their song hit the airwaves before being outsold by whiter-than-white sang by Georgia Gibbs who was from Mercury Records. That song impressed Johnny Otis and he requested them to have the song recorded in Los Angeles, a move that Ettas mother strongly denied. However, Johnny and the trio went ahead and recorded the song in 1954 under the label Modern Records which also recorded for John Lee Hooker, Elmore James, and B, B. King. During the recording, the song was renamed as Wallflower (Dance with Me, Henry) and was then released in 1955. The royalties of the song done by Etta was divided between Etta James, Johnny Otis, and Hank Ballard. The success of the sing made James go on tour with Little Richard after attracting attention to the R$B world. During the tour, she was exposed to scenarios that were illegal to minors from where she started developing drug use habit as a counter to relieve herself from possible depression.
It was Otis who gave Jamesetta the name Etta James and later changed the name of the vocal group to The peaches. Artis Mills got married to Etta James in 1969. From that marriage, they had two sons, Sametto James and Donto. Etta granddaughter Karissia was born to Donto in 1995.
During her first recording, James met with Johnny Otis where it is believed from Otis suggestion that Etta visited him in his room in Fillmore after one of his performance in San Francisco from where she persuaded for an audition from Otis using Otis Managers phone. She met up with Otis when in a company of her two other vocalists. That was when she started looking for her mother with the help of Otis so that she could get permission to work with him since she was a minor. They lived with Otis in Los Angeles as his daughter. Under Otis care, she was able to produce good rocking daddy among other major songs in her album. Her success in music recording made her lent her voice to rock legend Chuck Berry thus creating a long-lasting friendship that started barely as an association (David and Etta 8).
Etta James signed a recording contract with Chess records in 1960. The label enabled James to record several of her songs with Harvey Fuqua who was the founding vocalist of the moonglows at the time besides being Etta James boyfriend. He helped James move to Chicago, however, he married a different wife altogether. The most famous duet they produced together was If I can have you which became a sensation on the R$B chart. The Chess record produced her solo song All I can do was cry with the help of the companys founder Leonard Chess. It was Leonard Chess who advised her to change her music genre to pop after seeing that she could have much success in that genre. James reveals to Rolling Stones that While living in Chicago they settled in low budget Sutherland hotel with other artists in the Chess recording label such as James, Curtis Mayfield, and Gaye.
In the year 1961, she released her first pop tune At last which was written by Harry Warren and Mac Gordon. That song made it to top 30 on the pop chart list proving to be a success for both James and Chess. That song became the signature tune from which most people remembered her. In 1962 she recorded a gospel genre called somethings got a hold on me which was recorded by Elkie Brooks in the United Kingdom.
In 1963, she produced several songs including pushover besides releasing an album titled Etta James Rocks the house giving her a boost in her career. The album was launched in Nashville era club. The several songs she produced in the album such as Stop the wedding facilitated her success in the 1960s. In 1966 she recorded the blues masterpiece that goes by the title Call my name
She later moved to Muscle Shoals where she found the Fame studios in Alabama. From the studios she recorded Id Rather Go Blind and the raw Tell Mama becoming the biggest hits of her career. Due to racism amid the 20th century, James was not able to break out of the black entertainment despite her great success and popularity contrary to the success that Diana Ross had to the white market even after coping her singing style of pointing, purring and little-girl pouting.
In the 1970s, Etta James started enduring a lengthy confrontation of legal problems because of heroin addiction. It was during this time that she started rehabilitation programs after spending several months in jail due to addiction to an illegal drug, being found guilty of driving stolen cars and sometimes writing bad checks. She separated with her husband for 10 years due to the use of drugs. However, the two reunited and stayed together.
In 1974 she was sentenced to a drug treatment program where she spent 17 months in the Tarzan Psychiatric hospital when she was 35 years of age. She recorded some songs such as Feeling Uneasy when she was in rehab which appears in her album titled Come a little Closer. Rehabilitation did not help her much since her problem with substance abuse started again in the 1980s. during her medication in the Betty Ford clinic at age 50 she, fortunately, found a new manager from Oakland named Lupe De Leon who handled her as a probation officer besides being her manager. Her seven years contract with Lupe enabled her record the seven-year itch from Island record. It is at that point that she sought to regain her sound for the upcoming album from which she wanted to express the prowess in women that made no difference between the two genders. She later met with Wexler who produced two of her albums, including The Right Time recorded in 1992. In 1994 James earned her first ever Grammy award following the collection of Billie Holiday.
In 2001 James recorded Matriarch of the Blues. This album makes Etta James reclaim her throne knocking anyone who tries to defy her success in the industry. Later in her career, she developed obesity which prevented her from performing in tours by causing serious health problems. She was forced to undergo a gastric surgery from where she lost about 200 pounds (David and Etta 15).
She was honored with a Grammy lifetime achievement award in the year 2003. The year that followed saw her win another Grammy Award for Best Contemporary Blues Album. In 2005, She was also awarded another Grammy for the Best Traditional Blues Album, for Blues to the Bone. In 2006 her album that was titled All the way was released by RCA recording label (Susan 17).
Etta James succumb to death in 2012 because of Leukemia and other health complications such as Alzheimers disease diagnosed in 2008 (Moody et al. 26).
Works Cited
Brooks and A. Daphne. " "This voice which is not one: Amy Winehouse sings the ballad of sonic blue (s) face culture." Women & Performance." A journal of feminist theory 20.1 (2010): 37-60.
David, Ritz and James. Etta. Rage to Survive: The Etta James Story . Da Capo Press, 2009.
Moody, Nekesa mumbi and Robert Jablon. "Blues singer Etta James dies." Celebrity Journal (2012): 1.
Susan., Dominus. ""The Starbucks Aesthetic."." New York Times 22 (2006): 17.
Request Removal
If you are the original author of this essay and no longer wish to have it published on the customtermpaperwriting.org website, please click below to request its removal: