B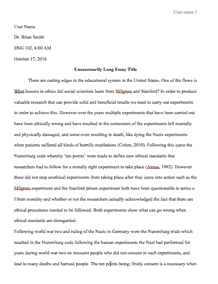 University/College: 
George Washington University
This essay has been submitted by a student. This is not an example of the work written by our professional essay writers.
Aging is a natural process characterized by a progressive reduction in the effectiveness of body tissues, organs and organ systems. With such changes, the elderly experience reduced mobility, impaired body immunity, emotional distress associated with the realities of death and susceptibility to chronic illnesses. In most cases, the elderly are recommended for care in the palliative care facilities which provides a suitable environment for them to attain optimum physical and emotional stability in their end of life. It is important to understand the various health challenges that the aging have to contend with to design responsive mechanisms that ensure their holistic wellbeing. This discussion presents a comprehensive information obtained from the assessment of 72 year old man called TM. The paper presents critical information about the subject including his biographical data, applicability of development theories to his case as well as aging theories. Give tools were used in the assessment process. The tools helped in the collection of cognitive and physical functional ability data about the subject. The information used to develop this essay were derived from a 30 minutes interview responses of TM at the comfort of his home.
Biographic Information
TM was born in Dublin, Ireland before he later migrated to the United States at the age of 15 years old. He has two siblings, brother and a sister. The three were all brought up in an urban environment in Chicago and attended public elementary and high school. While growing up in Chicago, TM and the other siblings stayed in the single-family home as a nuclear family but his cousin, aunts, and uncles lived close to them hence he could manage to see them weekly and on holidays.
In his adult life, TM graduated from high school and joined a vocational school where he studied as an electrician. He worked at Northern Trust Bank for 30 years as an electrician and retired at the age of 67. TM has been married to his wife for 47 years. He and his wife RM, who is of Italian descent had three children together and raised them in the suburbs of outside Arlington Heights in Chicago. He has eleven grandchildren including five granddaughters and six grandsons. Currently, all TMs children, grandchildren, as well as brother and sister-in-law, live in the same town. He remains in close contact with his family and sees them often. TMs mother and father died when he was 50 and 52 years old respectively. His aunts and uncles are all deceased and he does not keep regular correspondences with cousins who live outside of Illinois.
TM belongs to a local Catholic parish, where he attends mass every Sunday and on holidays. He lives in a single-family home in a predominantly Catholic and middle-class neighborhood, and most of his friends are Catholic. TMs children attended Catholic elementary and high school, and TMs grandchildren attend the same Catholic schools. He often prays and reads the bible at home and does not eat meat on Fridays during Lent Season. Although TM is of Irish descent, he does not speak the native language and does not practice any ethnic traditions other than eating native cuisine. TMs granddaughters participate in Irish dancing and his grandsons have learned how to play the bagpipes. Although TMs life is not enriched with the Irish culture, he did pass along certain traditions to his own children and grandchildren.
Health Status
Just from physical assessment, it is not possible to decipher that TM is actually 72 years old. He seems to remain not only healthy but also active in his old age a fact that is reflected in his perceptions about health and what it means to be healthy. According to TM, age does not necessarily imply that the body systems immediately fail to function effectively. He perceives health as being a composite of physical as well as mental stability. Once these two aspects are effectively balances, TM contends that the effects of age become less apparent. He appreciates the fact that as his age advances, the muscles begin to wear out and become less firm, the immunity reduces and the brain begins to think of death, and lost opportunities. In light of these information, TM contends that he embraces a balanced diet consisting heavily of greens and fruits. Therefore, unlike many instances where the aging are victims of chronic illnesses that impeded their mobility and quality of life, TM remains healthy and boosts his immunity through maintaining a balanced diet with an assortment of nutritious fruits.
TM also recognizes the essence of physical excessive in maintaining his health. Though he cannot manage to practice vigorously due to reduced muscular strength, he regularly walks around the house at least ten times a day at a fairly fast speed. He believes that through workouts, he can burn excessive fats in the body and limit the chances of developing cardiovascular infection such as heart attack, of heart failure. Furthermore, he reports having been able to use regular communication with his kinsmen as a way of relieving himself of unnecessary stress and tension whenever he realizes them taking a toll on his health. TM has a history of atrial fibrillation, hypertension, high cholesterol, and an enlarged prostate. He has never smoked and only drinks occasionally at parties. TM experienced various health challenges occasioned by developing bradycardia and syncope and had a pacemaker placed 3 years ago. However, he believes that regular exercise, health, everyday balanced diet and avoiding distress would ultimately increase his longevity. TMs eyes cannot see nearby objects which is medically called long sightedness hence uses reading glasses as an aid. In essence, he effectively uses both his physiological abilities and assistive devices to attain ability even at his age.
TM has a characteristic stable gait that defies his age. In fact, he does not use any assistive devices such as crutches to support his weight. Nonetheless, sometimes when he stumbles over an obstacle, he walks with a slight forward tilt. He also has grey and thinning hair. His skin has some dryness and less elastic, loss of muscle mass in the upper arms, small patches of bruises in the arms from his blood thinners, wrinkles around the forehead and cheek areas which can sometimes be perceived as a sad look on his face.
Summary of Assessment Tool Results
The Timed Up and Go Test is a tool that is used to determine fall risk and measure the progress of balance, sit to stand, and walking. When using the tool, the individual gets up and walks at a comfortable pace for 10 feet, turns and returns to the chair, turns and sits down. The total time to complete the test is recorded in seconds; the goal is to complete the test in the shortest and safest time possible; less than 20 seconds independent for basic transfers, 21 to 30 seconds shows gray area, variable functional abilities, more than 30 seconds suggests functionally dependent for transfers. TM was given the test and scored 22 seconds for the practice trial and 20 seconds for the actual test, which puts him in the area of Independent. TM is able to walk comfortably without pain or dizziness.
The Folstein Mini-Mental Exam is a tool that is a 30 point questionnaire used to measure cognitive impairment and diagnosis of Alzheimers, usually in the elderly. As a person gets older, their risk of developing Alzheimers disease increases. Early detection of the illness allows for proper planning and proper medication choices that can slow the progression. The exam includes simple questions and problems in different areas: time and place, repeating a list of words, arithmetic, language use and comprehension, and basic motor skills. Any score greater than or equal to 24 points out of 30 indicates normal cognition. Below this, scores can indicate severe, moderate or mild cognitive impairment. When TM was given the test, he scored a 28 out of 30. According to the assessment, TM showed no signs of dementia.
The last assessment with TM was the Drugs Regiment Unassisted Grading Scale (DRUGS) which is a tool to assess a seniors knowledge of their medication and administration. TM has a typed medication list that his daughter can update anytime he has any changes. TM carries a copy in his wallet, and there is another copy on his refrigerator. His medication list includes the name, dosage, frequency, and purpose. He also has an organized pillbox that he refills every Sunday.
Health Promotion Patterns
TM is five feet and eleven inches in height and weighs 165 pounds. His doctor had recommended that he maintains a diet low in sodium content without dark green vegetables. This recommendation is based on the fact that TM uses warfin which is an anticoagulant used in prevention of common cardiovascular conditions such as heart attacks, strokes, and blood clots yet its interaction with a sodium-rich diet also consisting of dark green leafy vegetables results in negative health impacts. Despite the recommended diet, TM finds it difficult to adhere to it and has a habit of visiting and eating fast foods rich in sodium at the Mc Donalds. In fact, he visits the restaurant at least 2-3 times a week. The common foods that TM eats once at the McDonalds include egg muffin, hash brown and coffee. TM reported that he enjoys going to the local Mc Donalds and has made quite some good friends at the restaurant. TM and his wife both like shopping groceries and tries to incorporate more fruits than sweets in his diet. Furthermore, TMs routine consists of about 6-7 hours of sleep a night, wakes up early in the morning without an alarm notification. In addition, TM does not use any sleep aids, does not nap during the day. Every day before going to sleep, TM takes at least a cup of coffee to warm himself. In the morning also, he drinks 1-2 cups of tea a day to start his busy day.
TM conceives that drinking harms the organ systems hence voluntarily avoids drinking alcohol, or smoking cigarettes. Due to old age, sometimes TM experiences periods of trauma but relives himself from the adverse experiences by talking to his wife and taking light walks around the house. He also reads the Bible to gain a sense of comfort and hope whenever troubled with negative thoughts. Though TM is not used to walking far away from his house, he maintains daily exercise and occasionally volunteers at a nearby hospital. In order to maintain physical activity and upright posture, TM uses a Fit Bit to keep track of his steps. Just like any ordinary person, TM experiences increased heartbeat after a period of activity but this occurs within the normal range hence does not pose any health concerns.
TM enjoys being outdoors as much as he can during the summer. In fact, he and the wife have a vacation home in Wisconsin where they go once in a while to do sports fishing and golfing with his children and grandchildren. TM reported that he is satisfied with his pension and can use it to meet some of the basic needs including clothing, food and still save adequately for periodic vacation. He also receives an annuity and social security benefits which helps to pay for his supplemental health insurance and tax-exempt property taxes. Since TM stays in his own home, he does not need to use his finances on the mortgage as a vote head hence lives a TM has no mortgage and lives a comfortable life.
The old man also feels that his sanitation is safe since he has access to clean environment with an adequate supply of clean water and free from dumping. Though many of his friends have moved to senior communities, TM still feels safe in his residence which is only 10 minutes drive from a nearby hospital. Therefore, he can easily access the health facility at any time when he experiences any su...
Request Removal
If you are the original author of this essay and no longer wish to have it published on the customtermpaperwriting.org website, please click below to request its removal: