B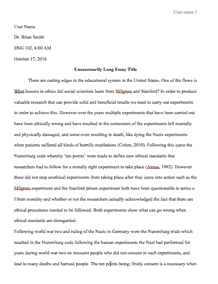 University/College: 
Boston College
Type of paper: 
Dissertation conclusion
This essay has been submitted by a student. This is not an example of the work written by our professional essay writers.
In my pharmacy masters program, I get motivation by setting personal goals and learning objectives. Medicine field is one of the worlds most lengthy and demanding career. My inspirational goals and learning objectives are to develop the best refined clinical skills required for efficacy in this profession. Skills are a clinical officer tools of work. They must be sharpened and occasionally reinforced so that professionals remain informed to make precise decisions in their line of duty. Best clinical skills are required when examining a patients physical history when making diagnostic and therapeutic decisions and in general facility procedures.
It is also vital to identify an array of problems that are recurrent in primary care. More importantly, is for one to be in a position to provide a sufficient and comprehensive remedy to patients. It is of importance to conduct assessments to distinguish emergency problems for immediate primary care. In dealing with patients, one must develop artistic communication skills, which are vital in drawing effective dialogue with patients to disclose hidden agenda, handle angry and somatizing patients, and get in a position to cater for multiproblem patients.
The medical field is much diversified. It is paramount that one get tabs on how to run health promotion in creating prevention and awareness. Health promotions help attain transformative counseling, reduce health risks, and curb cultural beliefs that deter people from participating in health care activities. It is also a primary goal to achieve bioethics balance. Creating boundaries between professionalism and social life is crucial. A line should be drawn between personal, economic, and social growth since everyone should develop in all other aspects of life and not just work.
Primary objectives of my pharmacy study are to demonstrate appropriate medication to patients through proper dosage administration, informed measure, and mix and labeling so that errors don't find a way to patients causing more problems. With technology taking effect on everything today, it is paramount that a practitioner keeps abreast of latest technological trends in the medical industry. One is required to have the capacity to use electronic health records and electronic health systems effectively. Finally, as a pharmacist, it is in good faith to execute duties safely and professionally.
Recommendations
Health is valuable than riches. For this reason, countries, governments, and donors are increasingly investing in quality health care in all parts of the world. It is therefore not a wonder for a practitioner to practice her work anywhere as I worked in countries of different cultures. I, therefore, recommend a multilingual balance that will solve communication barrier if one is in a foreign land. At the beginning of the studies, I recall being uneasy especially with the jargon of medic terms, all culminating from low esteem. I highly recommend that institutions come up with integrated programs that build on self-esteem among students.
While in practice in Kuwait, I noticed that there were many fatalities due to poor care. I highly recommend that students to be allocated more time in their practical lessons than in theoretical classes before such student are allowed to handle patients in the public domain. Finally, there should be a well-structured counseling department is put in place to mentor and coach the feeble hearted students who would be disturbed by emergency cases such as accidents and other associated fatalities.
Request Removal
If you are the original author of this essay and no longer wish to have it published on the customtermpaperwriting.org website, please click below to request its removal: