B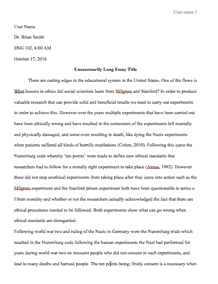 University/College: 
Vanderbilt University
Type of paper: 
Critical thinking
This essay has been submitted by a student. This is not an example of the work written by our professional essay writers.
Statistics show that approximately 25,000 people in Finland suffers from cerebrovascular accidents such as transient ischemic attack or stroke and therefore if the prevention of these problems is not looked upon, the incidence of diseases outbreak is predicted to increase among the population However, when this happens the physician should be informed with immediate effect to help the patient from the pain that he might be going through since it should not be assumed (Richard et al., 2014). Nurses are expected to use the Glasco coma scale in their practice through assessment where they are required to collect and analyze information about the patient in a systematic manner (Morton et al., 2017). The data which are to be collected include psychological, physiological, social-cultural and lifestyle factors. In the process, nurses are expected to have a clinical judgment about the response of the client to the potential or actual health needs of the patient (Fillippone et al., 2012). It is therefore needed that nurses should be able to identify the type of neurological disorders which require immediate action and also to find out if there are problems of neurological nature or not. The level of consciousness is the key determinant that may cause a patient not to respond to the nurse. This is determined by checking whether the patient is awake and alert or not. Similarly, the deterioration in the consciousness of the patient is a sign of warning that he or she may not be able to respond effectively to the person taking care of him or her (Rajabi et al., 2015). The orientation of the patient is another example that may hinder communication between a patient and the nurse. The speech and language of the patient is also important in determining the reason why the patient cannot respond back to the nurse who is taking care of him or her (Shin et al., 2012).
Conclusion
It is evident that neurological disorders can happen in many patients. These disorders are either caused by stroke or the transient ischemic attack and can result to morbidity increase for given population, therefore it is important for the nurses to examine the patients to determine their neurological status.
References
Brophy, G.M., Bell, R., Claassen, J., Alldredge, B., Bleck, T.P., Glauser, T., LaRoche, S.M., Riviello, J.J., Shutter, L., Sperling, M.R. and Treiman, D.M., 2012. Guidelines for the evaluation and management of status epilepticus. Neurocritical care, 17(1), pp.3-23.
Filippone, M., Marquand, A.F., Blain, C.R., Williams, S.C., Mourao-Miranda, J., and Girolami, M., 2012. Probabilistic prediction of neurological disorders with a statistical assessment of neuroimaging data modalities. The annals of applied statistics, 6(4), p.1883.
Jaddoua, B.A., 2014. Assessment Of Nurse's Knowledge Concerning Glasgow Coma Scale In Neuro Surgical Wards. Kufa Journal for Nursing Sciences.
Morton, P.G., Fontaine, D., Hudak, C.M., and Gallo, B.M., 2017. Critical care nursing: a holistic approach. Lippincott Williams & Wilkins.
Rajabi Kheirabadi, A., Tabeshpour, J., and Afshari, R., 2015. Comparison of Three Consciousness Assessment Scales in Poisoned Patients and Recommendation of a New Scale: AVPU Plus. Asia Pacific Journal of Medical Toxicology, 4(2), pp.58-63.
Richards, S., 2014. Peri-Operative Risk, Assessment, and Management of Stroke.
Shin, S.S., Verstynen, T., Pathak, S., Jarbo, K., Hricik, A.J., Maserati, M., Beers, S.R., Puccio, A.M., Boada, F.E., Okonkwo, D.O. and Schneider, W., 2012. High-definition fiber tracking for assessment of neurological deficit in a case of traumatic brain injury: finding, visualizing, and interpreting small sites of damage: a Case report. Journal of Neurosurgery, 116(5), pp.1062-1069.
Request Removal
If you are the original author of this essay and no longer wish to have it published on the customtermpaperwriting.org website, please click below to request its removal: