B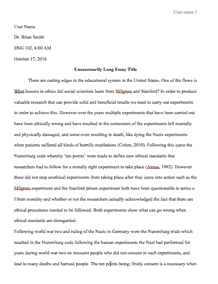 University/College: 
Boston College
This essay has been submitted by a student. This is not an example of the work written by our professional essay writers.
Virtual groups are common in todays global business world. University of Maryland University Colleges Organizational Theory and Behavioral class is no exception, as students are spread out across the North American continent and tasked with developing this paper on virtual groups. The students discovered many of the issues researched and wrote about in this paper. The students are humbled and yet proud to present the result here within. Virtual team is a proactive way of working in which communication technology is the benchmark of working together and achieving success.
This paper is organized into two sections. The first section discusses how to structure a virtual team, assuming there are members both inside and outside the United States and how to meet certain goals. The second part discusses various challenges the virtual team may face and how they best can counter those challenges. By defining a possible structure of the organization and anticipating some of the possible challenges. It is hoped the virtual organization can thrive in todays global environment.
Virtual Organization Structure (Part 1)
The virtual organization differs from a typical organization in a variety of ways, one of which is structure. This section is further divided into five sections based on the following issues: differentiation, centralization, integration, formalization, and mechanistic versus organic designs. Each of these sections will evaluate two goals: how to achieve team member satisfaction and growth, and how to produce results that achieve the teams directive from leadership.
Differentiation is what makes an organization or business differ from the rest of the organizations and businesses that perform the same or similar duties. What many businesses are doing now is, embracing the virtual teams concept to meet the demands of their growing businesses both within and external to the United States. To keep up with the changes to the environment, the increase of globalization and the advances in technology, businesses have embraced team-based work environments (Schaubroeck, 2017). Basically, differentiation is the act of designing a set of meaningful differences to distinguish the company's offerings from competitors' offerings (Kotler & Amstrong, 2003). When one focuses on differentiation (skill differentiation), the needs of the virtual team, the skill set of its members and the reliability of the product, the team can focus on that markets wants and needs to meet the demands. Skill differentiation refers to the degree to which members have specialized knowledge or functional capacities that make it more or less difficult to substitute members (Hollenbeck & Beersma, B., Schouten 2012, p.84). Providing virtual teams with the proper tools needed to perform their duties efficiently and effectively will increase the reliability of the virtual team and enhance the formation of positive communication and cohesiveness amongst the team.
For effective performance management and in an organization, there is need to centralize particular roles, such as management and leadership (Ivanaj and Bozon, 2016). Even though it is effective to have different levels of management, there should be a central point of the organization that all other managers and employees report draw command and power.
For virtual teams to work well, they need to develop an effective leadership structure that communicates the goal of the organization to the employees (Henttonen & Blomqvist, 2005). The leader should also create a sense of direction and guide employees in working hard to meet the objectives of the firm. The level of centralization of a firm directly depends on the leadership of the firm. Efficient leadership makes a firm more effective and centralized where all the stakeholders will understand their position. The leader also commands power from the employees and thus concentrates the power to a particular direction that guides the overall organization to success. The employees should have some degree of power to keep them motivated in the firm.
There is also need to leverage on a form of communication technology and have a common language. By leveraging on a particular line of communication, the firm is likely to enhance communication within and increase the level of satisfaction of all the stakeholders (Barlow & Dennis, 2016). It will make the communication procedures effective and encourage employees to actively take part in the organization. It will also make them feel appreciated and part of the organization. The method will also eradicate some of the challenges of virtual working such as loneliness as it will promote interaction among the employees.
Integration structure for virtual teams is very important were communication is only exchanged via email, fax, or video. According to Baiden and Price (2010), Team integration requires a spirit of cooperation to overcome traditional adversarial attitudes and barriers. This requirement means that its members may have to cross traditional departmental or professional boundaries to share their ideas while negotiating conflict at work (p. 132). Team integration can develop a more productive and effective way of communicating using technology.
Being a part of a virtual team that is structured to adapt to communicating via technology, requires full integration. Everyone who is involved with the virtual team must be willing to have the same focus and work ethic, and working together towards the same objectives as a team. Ensuring all projects are available and accessible to the virtual team would allow everyone to feel like they are a part of the team and they will be able to contribute to the project. Team integration is equally treating everyone and involving everyone in the decision making. Inside an integrated virtual team environment, there are a variety of different skills and knowledge that is shared. Having effective communication and organizational skills will also allow the team to complete its tasks and projects in a timely and manageable order.
One factor that could potentially influence the effectiveness of self-managed teams is organizational structure. Work teams change the way people interact and work in organizations (Prasad & Tata, 2004, p. 46). Formalization is what shapes a virtual team and gives the necessary organizational structures. Without organizational structure, the team will not be on the same agenda, and may lead to disruption within the group.
Implementing a process where the virtual team will be able to utilize the rules and regulations when completing a project is a must. This will give the team a more efficient and effective way to approach the task at hand. Giving everyone in the virtual team a responsibility will help lead towards development process of the project. Self-management can indirectly increase team effectiveness by increasing team members' sense of responsibility and ownership of work. This increase in responsibility and authority has been linked to intrinsic motivation (McKnight, Cummings, & Chervany, 1998). Without rules or procedures, a virtual team could not be successful at meeting goals and objectives. Formalization helps virtual teams in one of the most important areas as they manage to work together in this new and upcoming working environment. When a multicultural team works together via technology, structure is going to be the key for the team to work according to rules and procedures.
Advancements in technology have opened many doors for organizations in terms of global expansion. As a result, organizations have the privilege of selecting experts from all over the world to formulate competitive teams that can collaborate virtually. Virtual teams are beneficial to organizations because they alleviate concerns regarding when and where teams can collaborate. Although mechanistic organizational designs produce an abundance of order and certainty within an organization, organic designs are much more beneficial for structuring virtual teams.
Burns and Stalker (1961) describe Mechanistic organization structures as formalized, centralized and specialized with top down communication patterns (Organic Organizations, 2009). These structures have a fixed set of rules that are expected to be followed and specific tasks assigned to workers based on their roles. Workers are viewed as machines in mechanistic organizational structures and their primary goal is efficiency (Organic Organizations, 2009). However, In their 1961 book The Management of Innovation, Burns and Stalker noted that mechanistic organizations are often appropriate in stable environments and for routine tasks and technologies (Organic Organizations, 2009). However, with an increase in globalization, and constant technological advancements, stable and predictable work environments have become rare.
Organic organizations are structured using horizontal communication patterns and unlike mechanistic organizations, they lack formally defined tasks (Sine & Kirsch, 2006). Horizontal communication patterns allow workers to communicate and collaborate with each other without the need of approval from management. Virtual teams need to be able to communicate frequently to share ideas and efficiently complete tasks. Many researchers agree that organic structures are a great standard for organizations operating through the midst of turbulence and uncertainty (Sine & Kirsch, 2006). The term organic suggests that, like living things, organizations change their structures, roles, and processes to respond and adapt to their environments (Organic Organizations, 2009, p. 648). The ability to adapt to change is what makes organic organizational structures the best way to structure virtual teams.
Challenges to Virtual Teams (Part II)
Virtual Teams face challenges unique to the virtual environment. Five challenges discussed below are lack of trust, poor assessment and supervision, struggles with synergy, lack of a clear process, and communication frequency and quality. Each of these challenges can cause a virtual team to fail. Recommendations as to how to combat each challenge and how the leader may implement the recommendation are given. There are many challenges, but knowing how to identify and combat these five are key to a virtual organization's success.
Daunting questions such as Who will respond to the email this time? or Will he submit his changes to the proposal before the deadline? are some of the concerning questions that face many virtual teams. It is questions like these, that cause friction and presents as a barrier to trusting the other members of the team. Trust is the foundation to which individuals and organizations begin their relationships. It is an important factor that is often overlooked when considering why virtual teams fail. At the same time, trust is the component that enhances the productivity and outcomes of the team in all areas it will engage (Ford, 2016).
According to Clark, Clark, and Crossley (2010), teams that have a trustworthy relationship are more productive and able to communicate more effectively and efficiently and are optimistic towards the completion of set goals. Members of the virtual team not only need to have a sense of trust in their leader, but they have to have trust in the organization, trust in themselves as well as in the other members of the team (Mitchell & Zigurs, 2009). What makes it difficult for virtual teams to be successful is that there is no face-to-face interaction amongst the members and without the use of technology there is no definitive way to check to see the progress of work from the other team members. The sense of accountability is gone and making it a challenge to establish trust. Thus, the organization, the leader, and individual team members must invent...
Request Removal
If you are the original author of this essay and no longer wish to have it published on the customtermpaperwriting.org website, please click below to request its removal: