B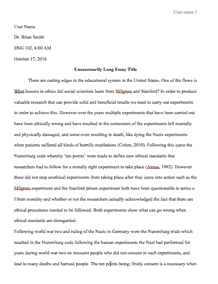 University/College: 
George Washington University
This essay has been submitted by a student. This is not an example of the work written by our professional essay writers.
A system development life cycle (SDLC) is software technology that uses modeling concept in managing development projects of the information system. The SDLC software plans, creates, tests and deploys a wide range of information systems configurations (Wager et al. 2013). It has logical steps that are easier to follow and produces demonstrable results according to planned software action.
In health IT departments SDLC plays a fundamental role in Patient Modeling Journey an innovation that helps in improving health care service delivery. For project management framework is a form of SDLC concept that is applied by non-professional software computer developers such as healthcare staff in improving consistency and quality of results of patient journey project redesign (Spiekermann, 2015). The SDLC also is used in midwife-led and primary care maternity services.
The SDLC has added value in health IT by introducing practical and collaborative approaches to resolve issues of communication by empowering clients to optimize resources, increase efficiency hence making measuring and standardizing of health process. The SDLC has made it possible to develop five function health management strategies aimed at improving clinical data analysis and health program promotion. The software has managed to solve the issues Silos, Lack of performance measurement, poor resource predictability, and immature processes (Finnell & Dixon, 2016). The innovation of SDL is introduced to healthcare IT to reduce of response and data analysis cycle.
Some of the methodologies developed to guide the SDLC steps from initial feasibility study to completion uses waterfall model and rapid application development approaches. The existing system project is the first step of SDLC and is used to identify deficiencies by interviewing system users and consultation of support personnel. Secondly, a new system requirement is defined and addresses deficiencies in the existing system. Thirdly proposal system is designed to plan and aid physical construction of hardware, programming, operating system, communication (Finnell & Dixon, 2016). Followed by the development of a new system where installation of new components is done. Training and testing and adjustment of SDLC functionality, the system put to use hence replacement of old and. Lastly, the evaluation and maintenance are done, and necessary modification can be done.
Summarily, the SDLC innovation should be adopted in the management of clients data analysis in healthcare setting because it facilitates communication required for the inpatient modeling projects. The technology should be embraced because it enhances performance measurement, resource predictability and prevents the immature process.
References
Finnell, J. T., Dixon, B. E., & SpringerLink (Online service). (2016). Clinical Informatics Study Guide: Text and Review (1st ed. 2016.). Cham: Springer International Publishing.
Top of Form
Spiekermann, S. (2015). Ethical IT innovation: A value-based system design approach.
Bottom of Form
Wager, K. A., Lee, F. W., & Glaser, J. P. (2013). Healthcare Information Systems: A Practical Approach for Healthcare Management.
Request Removal
If you are the original author of this essay and no longer wish to have it published on the customtermpaperwriting.org website, please click below to request its removal: