B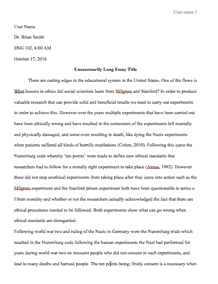 University/College: 
Sewanee University of the South
Type of paper: 
Dissertation proposal
This essay has been submitted by a student. This is not an example of the work written by our professional essay writers.
These must relate to the subjects that comprise your program of study, and must clearly indicate what your aims /objectives / research questions will be.
ICT sustainability is Avery broad range topic covering abide range of subtopics. Sustainability is a buzzword in the modern world since the late twentieth century. ICT covers almost all of the departments in any organization, schools, state bodies as well as private entities. Therefore, this topic, sustainability of ICT creates the urge of the researcher to study and research on the ways in which ICT could be made more sustainable in the several organizational areas its applied. Sustainability of ICT should be made environment-friendly and beneficial to whatever agency its applied.
This study topic would be essential as it will explore how different industries implement the ICT in its daily activities, as it is very critical in the everyday running of any organization. The primary goal of this study topic would be to identify and make ICT most sustainable and environmentally friendly. The following are the objectives which would make this goal possible.
i. To determine the costs of making ICT more environmental friendly to organizational users
ii. To understand the set the ICT targets and goals in any organization
iii. To demonstrate the ICT technology security systems which would be sustainable for our organization in future
iv. To develop a set of ICT devices which are more reliable in any business setting
The project research questions will be;
1. What are the costs of making ICT more environmental friendly to its business users?
2. What are the targets of ICT in any organization?
3. What are the ICT technology security systems that business can install?
4. What are the most reliable ICT devices in any organization
What facts or information will you need to gather? How will you access these?
The type of information on the researcher would gather in this dissertation would be any data concerning ICT in any business enterprise, companies as well as other profit making organizational. Such date will be relayed and well analyzed with no fabrications. The data would be accessed by visiting and doing research on the most renowned companies or business organizations in using ICT in their operations. The following are the information the researcher will be interested in gathering in this project;
a. The type of devices of ICT each particular business entity uses, its application on that particular origination as well as its success on its usage
b. The security systems based on ICT, and how it works to secure the business and similarly the different ICT applications used by each business entity.
c. The goals each organization has on achieving its targets in the ICT department, and the progress/ success towards such
d. How he nosiness makes its premises and users friendlier to the ICT as well as its plans on the ICT means used.
To which subject area(s) is this proposal - in your view -most strongly related?
Information Communication Technology
Name any tutor(s) you think might be appropriate to supervise your dissertation.
Request Removal
If you are the original author of this essay and no longer wish to have it published on the customtermpaperwriting.org website, please click below to request its removal: