B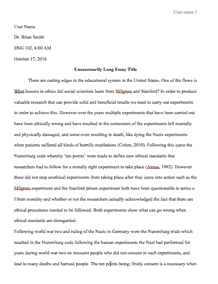 University/College: 
Vanderbilt University
Type of paper: 
Dissertation
This essay has been submitted by a student. This is not an example of the work written by our professional essay writers.
According to Wolf, Sims, and Yang(2014, 13), the utilization of diverse social media applications for example LinkedIn, MySpace, and Facebook in human resource management have dramatically changed how people communicate and share information among each other at the workplace. Social networking sites have rapidly evolved into mainstream tools of communication for people in all age groups despite being viewed as communication tools for young people. According to Brenner (2012, 76), approximately 89 percent of the 18-29 year old people began using different social media platforms for communication. In addition, the use of SNSs has gradually replaced e-mail as the main tool of sharing information over the past few years.
Hinchcliffe and Kim (2012, 87) adds that this fundamental progress in the continuous use of social media for carrying out effective communication alongside other management functions such as employee recruitment and training occurred in 2009. However, the use of e-mails in the workplace has predominantly remained the most valuable means of interpersonal communication in business. Yet Pynes (2013, 186) findings still demonstrate a high probability of SNSs overtaking the utilization of e-mail in the next few years. For instance, this shift is already being witnessed in some companies such as Tesla Motors which mainly depend on online platforms such as LinkedIn and company websites as their primary means of communication (Hill & Jones, 2015, 213).
However, communication is not the only area of human resource management that has experienced tremendous effects as an outcome of the rapid use of SNSs. IRMA (2012, 379) argues that social media platforms are being used to execute numerous HR functions such as recruitment, selection, retention, and termination of employees working contracts. A plethora of studies site Twitter, Facebook, and LinkedIn as the most commonly utilized sites when carrying out different management functions in modern organizations (Lee, 2014, 180; Pynes, 2013, 186). However, the continuous popularity of these social networking sites has been strengthened by the numerous benefits and advantages that accrue to different organizations using them to carry out various human resource management functions.
Vaast and Kaganer (2013, 200) highlights having large employee recognition, international organization communication, and wider as well as diverse applicant pools as the three main advantages linkedto the progressive use of SNSs in human resource management. However, Ramlall (2016, 20) disagrees with the prior findings and outlines continuous lawsuits against the organization, wrongful contract termination, and increasing issues of employee discrimination as the main disadvantages of using SNSs to execute different HRM functions. These limitations call for organizational managers to create sustainable organizational policies that can help in effective governance of employees use of different social networking sites to create more advantages and minimize the associated drawbacks (Lee, 2014, 190; Pynes, 2013, 187).
Huang and Martin-Taylor (2013, 3) claim that the recent limitations have created several challenges with the appropriate use of SNSs in the workplace. However, there has been diminishing number of studies conducted to demonstrate the importance of social networking sites in executing different human resource functions at the workplace. This study, therefore, provides a detailed discussion on the use of SNSs in effective management of HR and wide application in the corporate environment. The study emphasizes the significance of the using social media in offering a firm with a competitive advantage over its rivals while providing a number of possible solutions to help different human resource managers in preventing the misuse of social networking sites at the workplace. The results gathered in this study will play a critical role in helping to strengthen the organization by enhancing the work ethic of different employees and human resource managers by using social networking sites.
Theoretical Background
According toWolf, Sims, and Yang (2014, 14), the concept of using social media to carry out different human resource management functions has evolved into a leading priority issue in a plethora of modern business organizations. Decision makers alongside company consultants are currently trying to identify different techniques in which their business organizations can make profitable utilization of social media sites like Facebook, Twitter,YouTube andLinkedIn. However, mean experts seem to have little understanding of what the term Social Media exactly means in human resource environment.
Definition of Terms and Concepts
According to Vaast and Kaganer (2013, 198), the utilization of SNSs in HR is a relatively new concept that has not gained much popularity and understanding among numerous HR managers. On the other hand, the use of SNSs for example MySpace, Facebook and Twitter in hiring, training, and expiring employee contracts and imposing the appropriate disciplinary actions is clearly demonstrating a high level of growth. However, there are diminishing numbers of researchers to conduct adequate and valuable studies to understand the impact of these social media platforms on HR activities (Huang & Martin-Taylor, 2013, 15). This limitation leaves many questions regarding the effective utilization of these platforms unaddressed including issues of concern on the validity, usefulness, and reliability of the information obtained from these platforms.
Additional issues that go unaddressed entail the perceptions of the applicant the employers use and the legality of them using these platforms (Vaast&Kaganer, 2013, 200). It is, however, crucial to understand the Social Media concept before demonstrating a deeper connection that exists between social media and HR. IRMA (2012, 381) defines social media as a distinct set of application that are internet-dependent established on the idea and technological basis of Web 2.0. The most essential issue in this case is to ensure that there is no confusion between social media and its related concepts such as online content generated by different users or Web 2.0.
Social media, therefore, refers to different ways through which internet users share information and foster positive interactive relationships with each other. This interaction entails a number of activities including creating ad posting contents on blogs, sharing the content with friends, commenting on the posted content and continuous communication through sites such as Facebook, Twitter or MySpace (Brown & Vaughn, 2011, p. 217). The use of social media is rapidly gaining importance all over the world with the young generation converting it into a daily necessity. However, the most critical point to understand in this case could be whether this use is pointed to a certain generation or it cuts across all age groups(Taskiran&Yilmaz, 2015, 199). Unfortunately, owing to the objectives of this study, traversing into such topics will mean a diversion from the main point of argument.
According to IRMA (2012, 382), the application of social media platforms in and hiring of suitable job applicants seems to be more popular in HR. This popularity is directly linked to the act of creating an advertisement message regarding a certain job position and posting it online. Some SNSs such as Facebook, LinkedIn and MySpace have recognized the essence of this evolution and have created segments to foster the interaction between job seekers and potential employers(Taskiran&Yilmaz, 2015, 201). These platforms allow their users to create public profiles, create a list of internet users to share their information with and access relevant information from various users (Brown & Vaughn, 2011, p. 219).
Wright and Boswell (2012, 247) chronicle that the recent information regarding the use of social media platforms indicate that a large number of organizational managers are increasingly using SNSs to advertise vacancies, screen and select their job applicants. A study survey carried out in 2009 by CareerBuilder.com established that 45% of more than 2600 managers involved in hiring agreed that they had visited numerous SNSs to learn and understand different characteristics and talents displayed by their job applicants (Vaast&Kaganer, 2013, 198). Owing to the growing percentages of employers who use social media platforms to search for their qualified and potential job candidates, it is meaningful to ascertain that this practice impacts different forms of HR decisions such as recruiting, hiring, training, promoting, and employment contract termination (Wright & Boswell, 2012, 248).
The Dimension of Social Media
Stamper (2010, 13) perceives social platform as a critical type of web-based technology that acts a bridge for numerous activities. Such activities include chatting with colleagues, communicating with family members and relatives, organizing an event, advertising and marketing a companys products, calling for collaboration and networking among different partners and stakeholders, and tourism. Social media, therefore, connects many people across the world and gives everyone an opportunity to share information and execute different functions at a lowered cost (Stoller, 2012, 40). The roles executed by social media platforms can be classified into four major categories including Business operations, Information, Communication and Entertainment.
Wright and Boswell (2012, 256) adds that adequate information regarding a certain phenomenon can be gathered from sites such as Wiki, Ask.com, Google, and SDN while sites such as Google+, Facebook, Orkut, and Twitter offer space for effective communication. Nevertheless, individuals can get adequate entertainment from different platforms including MySpace, YouTube, and other games sharing platforms (Eisenberg, Johnson, &Pieterson, 2014, 143). The business function of SNSs is executed by a limited number of sites which are commonly classified under entertainment but have the capacity to provide various marketing strategies by allowing advertisements to be posted in order to attract customers (Stoller, 2012, 40). These business promotion sites include MySpace, Facebook, and video marketing.
These sites attract many young people due to navigational efficiencies and design features. According to Stamper (2010, 14) LinkedIn is rapidly evolving into the worlds leading professional network due to its ability to link professionals with each and providing a wide platform for them to share ideas, skills, knowledge, and opportunities. On the other hand, YouTube has predominantly evolved into the most popular video marketing platform used by numerous organizations all over the world. Nevertheless, a plethora of new sites with interesting features are being invented and introduced to improve user experience (Stoller, 2012, 40). The existing SNSs are investing in numerous strategies to ensure that they attract a large number of customers towards them. Newly invented tools being used in the current business domain to offer additional support to the HR department include OrangeHRM, Co-op, and Yammer (Eisenberg, Johnson, & Pieterson, 2014, 144).
Critical Review and Analysis of the Existing Literature
Analysis of How Social Media is used in Human Resource Departments
According to Cardon and Marshall (2014), there is an enormous potential in the use of social media to effect different roles and functions in HR departments. Most of the companies who were initial adopters of the SNSs concept are showing more efforts in reducing...
Request Removal
If you are the original author of this essay and no longer wish to have it published on the customtermpaperwriting.org website, please click below to request its removal: