B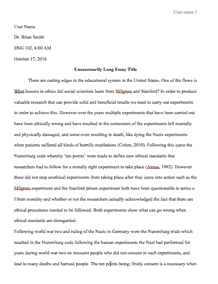 University/College: 
Vanderbilt University
Type of paper: 
Presentation
This essay has been submitted by a student. This is not an example of the work written by our professional essay writers.
Roadworthiness is very important. It is a factor based on the ability of vehicles used for the transportation of goods as well as the transportation of passengers to meet the proper standards acceptable for safe transportation and driving. It is the factor that ensures that roads and transport systems are safe and secure. Having reliable road vehicles is very critical to keep roads safe for everyone. It is for this reasons that various institutions such as traffic commissions, the Driving and Vehicle Standard Agency and many others have come together to lay down guidelines to help people maintain their vehicles in best conditions. The Guide was developed by the DVSA for the purpose of explaining the systems as well as the responsibilities of drivers in maintaining their vehicles as road worthy. They are guidelines for drivers, operators as well as those responsible for providing transportation for commercial goods as well as passengers (Guide to maintaining road-worthiness, 2014).Categorization of defects
Vehicle defects vary from one another, and that is why they need to be classified. Categorization of defects are aspects that provide guidelines to be followed when defects are detected in a vehicle. They are guidelines that are mostly intended for the people who examine the vehicles to others who may wish to get access to knowledge about defects and how to handle them. The guideline are divided into three parts with the first part intended for vehicles for heavy goods and public transportation, the second for normal cars and the third for motorcycles (Categorization of road-worthiness defects, 2013).
Categorizing defects is guided by policies. One of the policies is the prohibition notice or the PG9, and it is a ban on the use of a vehicle on a public road. It is illegal to use a vehicle on a public road if it has a prohibition notice.
Categorization of defects is based on the risks the defects have on road-worthiness regarding safety and security of the users of the vehicle as well as the general public. It is also based on the severity of the defect with high severity meaning that the issue is major and greatly affects the functionally of the vehicle and low is that the issue is minor (Categorization of road-worthiness defects, 2013).
Operator Compliance Risk Score (OCRS) system
The operator compliance risk score is a score used by DVSA to assess whether or not a vehicle needs inspection. It is a score that is important in finding out whether an operator or a driver is adhering to safety rules of road worthiness. If the score is high, then the vehicle will be inspected and if it is low, then it will not. It operates based on information collected by DVSA for years, and the tests are based on two categories; road-worthiness which are based on vehicle tests done before and traffic which is based on the inspections by traffic officials for time to time (Operator Compliance Risk Score, 2014).
The system of maintenance of road worthiness is very complex and requires compliance by various stakeholders that have to work together to ensure that risk to the public is low. The people mandated with such management also have to be well qualified. They have to be technically qualified, have a great experience and have great knowledge in the transport system regarding safety (Operator Compliance Risk Score, 2014).
References
Categorisation of roadworthiness defects. (2013). Retrieved from https://www.gov.uk/government/uploads/system/uploads/attachment_data/file/628754/Categorisation-of-defects.pdf
Fleet Supervisor. (2017). Retrieved from https://www.myjobscotland.gov.uk/.../clackmannanshire.../fleet-supervisor.../1663083
Guide to maintaining roadworthiness. (2014). Retrieved from http://www.thetransportmanager.co.uk/wp-content/uploads/2015/07/Maintaining_roadworthiness_PCV_1110.pdf
Operator Compliance Risk Score. (2014). Retrieved from https://www.gov.uk/guidance/use-the-operator-compliance-risk-score-ocrs-system
Request Removal
If you are the original author of this essay and no longer wish to have it published on the customtermpaperwriting.org website, please click below to request its removal: