B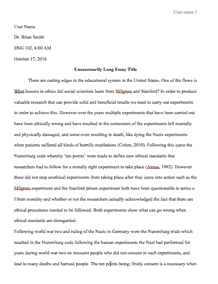 University/College: 
Harvey Mudd College
Type of paper: 
Course work
This essay has been submitted by a student. This is not an example of the work written by our professional essay writers.
There are three organizations that are beneficial to maintaining health care standards, implementing quality and safety competencies, as well as creating and setting initiatives for nursing professional in leadership positions. These are the Quality and Safety Education for Nurses (QSEN), the National League for Nursing (NLN), and the American Organization of Nurse Executives (AONE). QSEN is an organization that is responsible for preparing a new generation of nurses with the necessary skills and knowledge required to improve and maintain the safety and quality of healthcare within all types of healthcare institutions. The NLN is dedicated to developing nurses as professionals, nursing as a science, and organizing opportunities to network and issues research grants, as well as distributing standards and policies to its institutional members. However, as AONE articulates, the competencies have been developed by nursing experts and professionals in the nursing leadership field, but have been approved by the Board of Directors of AONE.
However, among these three organizations, QSEN competencies are most applicable to a hospital readmission reduction practicum project. In essence, the competencies encapsulated by the organization are most closely aligned with the focus of my project. QSEN competencies focus on meeting the challenge of future nurses by equipping them with key knowledge, skills, and attitudes (KSAs), essential for continuous improvement of safety and quality of healthcare systems where they work (Hunt, 2012). As such, QSEN competencies will be more closely intertwined with hospital readmission reduction practicum because it equips nurses with the necessary KSAs.
Essentially, QSEN competencies, like patient-centered care, ensure that nurses are equipped with the right competencies for hospital readmission reduction practicum projects. Firstly, as Hunt (2012) articulates, patient-centered care focuses on the inclusion nurses in all the decisions, as well as providing compassionate care based on the needs and values of the patient. Patient centered care is demonstrated through respect, response, clear communication, and patients and their families are involved in making decisions about their care. When patients and families are treated as members of the care team, they can become safety allies, thus preventing errors. This competence will allow me, as a nurse, to take into account of the beliefs, perspectives, and cultures of the patient into consideration, and thus, be able to understand the patient better.
QSEB Competencies Mind Map for Patient-Centered Care
Equip nurses with Knowledge, Skills & Attitudes (KSAs)
- Applicable for hospital readmission reduction.
Quality & Safety Education for Nurses (QSEN)
American Organization of Nurse Executive (AONE)
Quality and Safety Competencies
National League for Nursing (NLN)
Competencies developed by nurses and professionals
Develop Nurses as Professionals
References
Hunt, D. (2012). QSEN competencies: A bridge to practice. Nursing made Incredibly Easy, 10(5), 1-3.
Request Removal
If you are the original author of this essay and no longer wish to have it published on the customtermpaperwriting.org website, please click below to request its removal: