B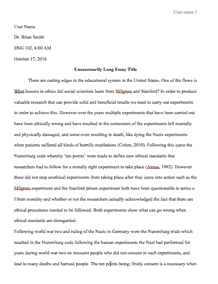 University/College: 
Harvey Mudd College
Type of paper: 
Critical thinking
This essay has been submitted by a student. This is not an example of the work written by our professional essay writers.
Chapter 4: How do you think planning in todays organizations compares to planning in an organization 25 years ago? Do you think planning becomes more important or less important in a world where everything quickly changes and crises are a regular part of organizational life? Why?
With todays technological innovations, the elements involved during planning have adopted a radical new character. A quarter century prior, the business environment encountered significantly fewer uncertainties compared to today. Risk is the point at which the organizational managers do not have adequate data about environmental components, and therefore experience a taxing time foreseeing external variations (Daft, 2010). According to Draft (2010), Regular changes need more data dispensation to accomplish horizontal harmonization. The process of planning as a whole is key to the achievement of goals in any business entity; along these lines an entity needs managers that are equipped to plan and flexible to the change process. One of the basic resolves of organizational planning is having the capacity to foresee and adjust to change as happens.
Chapter 4: Is changing the organization's domain a feasible strategy for coping with a threatening environment? Can you think of an organization in the recent news that has changed its domain? Explain.
An entitys sphere is its preferred environmental area of operation. The entitys sphere of operation is related to its environmental field within which it purposes to operate in order to achieve set goals (Draft, 2010). This defines a territory staked out by an entity as its own with regards to services, products as well as the markets the entity serves (Draft, 2010). An entitys sphere does not remain static as it constantly changes with time. In order to survive in an ever-changing environment, most entities have had to instigate changes in their spheres of operation as a way of staying competitive. An entitys market may be volatile with constant changes occurring quickly. Since most components occurring within the external sector and which have an effect on an entitys cannot be controlled from within, a shift in the sphere of operation is a suitable approach that allows businesses to manage aggressive business environment. Fitbit is one such entity that constantly shifted its purviews. This entity began as a tracker providing physical activity services that encourage its customers to live balanced as well as healthy lives. There trackers employed make use of a three dimensional accelerometer that senses a users movement on the basis of information they provide; this contraption is able to calculate several parameters including the distance one walks, amount of calories expended, number of floors one climbs, intensity as well as duration of activity (Fitbit, 2016).
Chapter 6: Compare the descriptions of the transnational model described in Chapter 6 to the elements of the learning organization described in Chapter 1. Do you think the transnational model would work in a huge global firm?
Transitional models represent cutting-edge mindsets with an international focus on the part of most businesses and they provide advanced complexity levels, coordination, diversity, as well as integration mechanisms. Multinational models are made up of global corporations with an experience in operating within global markets and with infrastructure or interests in a number of countries that make use of technological developments, worldwide learning, innovation as well as efficiency in order to achieve success. The challenges involved during the adoption and implementation of a transnational model are quite complex compared to those experienced by learning organizations where there is a culture promoting learning, sharing of knowledge, training as well as development.
Although the structures within these two entities show similarity, learning organizations make use of decentralization processes while transnational entities tend to adopt flexible and centralized systems. The difference is attributed to the massive nature of international markets in comparison to domestic or local markets. Learning organization commonly promote communication as well as collaboration in order to encourage inclusiveness during identification of solutions to several issues. However, learning organizations employ a vertical structure, which constructs separation between workers and their managers.
References
24 Bible Verses that Will Change the Way You Do Business. (n.d.). SeedTime. Retrieved 26 May 2016, from http://christianpf.com/24-scriptures-about-business/Daft, R. L. (2016). Organization theory & design (12th Ed.). Boston, MA: Cengage Learning. ISBN: 9781285866345.
Request Removal
If you are the original author of this essay and no longer wish to have it published on the customtermpaperwriting.org website, please click below to request its removal: