B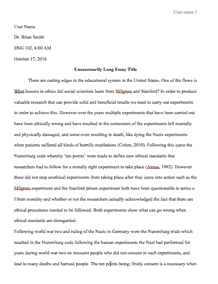 University/College: 
George Washington University
Type of paper: 
Creative writing
This essay has been submitted by a student. This is not an example of the work written by our professional essay writers.
Currently, web-based articles are increasingly an exercise in misery and frustration. In todays world, the rate of reading website articles is poor as compared to the way it was during the era of the dial-up internet. Most of the times, consumers are confronted with viewing similar irrelevant ads every time and receiving unreliable experiences across our devices. Internet advertising is at the moment a multi-billion-dollar industry due to the increasing number of consumer demographics that prefers shopping online. Such a trend, however, is a consequence of a colorful past. Additionally, the fact remains that social media has transformed the online advertising industry. It is shocking to note the development of online advertising since it has and continues to be a powerful avenue of reaching out consumers because of social media.
The online advertisement has taken over, and individuals have mentioned it many times as irritating. Every day I interact with my laptop, and the experience that I have with online advertising is a bad one. Every time I am doing my research on the internet on the various research project that I am working on, windows do pop up and when a try to cancel it gives me a lot of alternatives such as considering adding the page to chrome as an odd on. For many times, I have tried not to click on most of this pop ups several times, but one day I made a mistake and clicked, and within seconds, my computer crashed, sadly I lost all the information from my computer. It was disappointing to realize that one wrong click completely ruined all the hard-working projects that I have worked on for many years as well all the photos I had saved since I was young. The hackers appear to be using online advertising as a way of spreading computer viruses. Most of these online advertising pop ups are not what we think they are; they may appear trying to advertise an individual commodity as it was the case to me only to realize that you have allowed a malicious malware to your computer. Also, there is the instance where these pop ups are designed in such a way that when you click on cancel, it appears as if you are clicking on ok. The pop ups do not cancel, and it is this period that I try to gamble on clicking okay only to realize I have cancelled the entire pop up.
Currently, I feel more confident while exploring the internet since I have learned on how to properly search the internet without necessarily clicking on all unnecessary adds. Personally, I rarely shop on the internet but this does not hinder me from receiving such pop ups especially with all these customized online advertisers who appears to allow me on every site am accessing. I have installed antiviruses that block most of this adds and am frequently notified if there is any malicious activity that is running in the background. Am also more careful, and I do not register with sites that request for my information or any other data which may get hackers the access to more stuff than they need to know. Currently, it is tremendously challenging to browse a web page without being interrupted by a bunch of pointless ads that keep popping up on the actual page fully opens up.
Request Removal
If you are the original author of this essay and no longer wish to have it published on the customtermpaperwriting.org website, please click below to request its removal: