B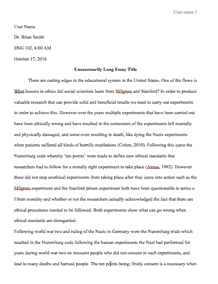 University/College: 
George Washington University
Type of paper: 
Research paper
This essay has been submitted by a student. This is not an example of the work written by our professional essay writers.
In any business and production companies, new product development (NPD) is the complete process of introducing a new product to the market. NDP can either be tangible or intangible and is the transformation of an opportunity in the market into a product or service available for sale. Every organization tends to have NDP in each department for the organization to be successful. Google is an organization dealing with technology specializing in Internet-related products and services. The organization was founded in 1996 by Larry Page and Sergey Brin and is located in California, United State (Google, n.d).
Google mission statement is to organize the worlds information and make it universally accessible and useful. This mission statement by Google showcase and reflects the powerful position taken by the company in relation to what they want to achieve. According to the mission statement of Google, the company aims to develop new products that would enhance the accessibility of information as part of its business strategies. As a result, Google is working hard to ensure that they develop new products for the future (Google, n.d).
The vision statement of Google is to provide access to the worlds information in one click. The understanding of the vision statement is that the company wants to provide information access to a larger population in the world. Googles business nature is a direct reflection of its vision statement. The most popular product produced by Google is its search engine which enables many people globally to access information at once. At Google, there are several available NPD options (Google, n.d). New Products being developed at Google include its voice technology and new services such as Google books.
Google voice technology is aimed at enabling individuals to access its search directory even when they are in situations where they have no access to the screen. The mission and vision of Google is to be the dominant and most reliable source of information worldwide. To achieve this the company keeps in touch with latest trends in technology so that they can be able to maximize on their products. Many technological oriented businesses that compete with Google have adopted the voice technology aspect, therefore, if Google has to survive and remain the dominant leader as a source of information the company has to gain a greater foothold in voice technology (Townsend, 2017). As part of the group that was engaged in Google language capabilities development, I believe that the skills that I gained in developing the language capabilities can be resourceful in influencing Google voice technology.
Google products are used by a wider group of people who speak varying language. Most users of Google products tend to speak different languages. As a result, we as the language capabilities development team had to ensure that we understood and developed languages that can be used comfortably by all the users. This knowledge and skills gained can be used in developing voice technology at the company by creating a voice product that can be understood with the various language spoken by Google users. I have the ability to understand several languages due to my past engagement in developing language capabilities for Google. This ability can be helpful in developing voice technology that can be used efficiently by a majority or almost all users of Google products (Townsend, 2017). As a result, my involvement in the development of this new product by Google will ensure that the company can maintain and achieve even more users due to the compatibility and ease of use of the voice technology irrespective of the language spoken by the user.
Furthermore, Google books is another new product option that can be researched on by the company. Google Books is a service product from Google that is able to provide access to books by its users. In an effort to develop and sustain a stronger position in the competitive business arena, it is imperative for Google to develop more products and services for its users. There has been an increase in market competition among organizations dealing with the provision of information to the end users. Due to this intense market competition, companies are forced to be more innovative and develop more products in much less time. Many competitors of Google have improved on the information that they provide to their users (Sosa & Mihm, 2008). As a result, Google has to improve on the type of information that it provides to its users. Google books will make Google gain more market share because it provides information that is relevant to scholars.
Most of the competitors of Google provide access to general information as per the media. However, Google Books is a product that is developed specifically for scholars and students. Information available at Google books is retrieved from published book and also the users are able to gain access to several books available. This new product by Google not only enables it to maintain its market share but also increases the number of its users because of an extended target group by the company. Amazon rivals this product, however, Google provides this access for free hence it is able to get more users. I can use my knowledge about the various competitors of Google to develop a strategy that can be used by the company to gain access to the market (Sosa & Mihm, 2008). My marketing skills together with the reputation of the company can combine to make Google books a powerful product for students and scholars in general.
My involvement in the NPD team efforts will be to ensure that there are new additional customers achieved by the company. For any company to be successful than its competitors it has to have a large market share and more competitive hence my focus on the NPD will be to analyze how the product will increase Google clients. The Voice technology that is being worked by Google is a product that will give the company a competitive edge to its main competitors (Kahn, 2013). Currently, most if not all products of Google rely on the use of hands and screen for their use. However, the voice technology will give the users the ability to use the various Google products without using their hands. These new products will enable to company to gain additional customers because individuals who have no hands will also be able to use Google products hence increasing the number of clients available for Google. Additionally, by incorporating the language capabilities available at Google, the voice technology will be able to gain additional customers from non-English speaking countries. Most of the voice technology currently available is mostly English based. This limits the users of this products to only English speakers (Townsend, 2017). However, by increasing the language capabilities of this products, Google will be able to gain additional clients who have been hindered by the language.
Consequently, Google can be able to gain additional customers through improvement of its Google Books services. Unlike its rivals, Google Books provides free access to the books by its users. This enables more users to choose it services instead of those of their competitors. However, its main competitors such as Amazon has an edge in that it provides access to all kinds of books at a fee while Google books is unable to provide access to some books. The lack of access to some major books by Google books gives its competitors an edge over them. Google books has to improve its services by ensuring that they increase the number of books that can be accessed by its clients. Through this improvement, the company will gain additional customers because most of the clients of its competitors will move to Google books because its services are free unlike most of the competitor (Sosa & Mihm, 2008).
In conclusion, NPD is a process that if well undertaken can ensure that the company gains a competitive advantage that enables it to gain a larger market share as compared to its competitors. In the information access market, Google faces tough competition from its various competitors who are catching up with them in terms of the ease of information access. However, the voice technology is the new product that companies are struggling to achieve so as to gain an advantage over its competitors. For Google incorporation of language capabilities in its voice technology, will give the company and additional benefit that will enable them to gain more customers. Google Books product should be improved by the company to provide more access to more books. Provision of access to more books freely by Google will enable it to have more students and scholars subscribing to its services. Therefore, my involvement in the NPD process will be aimed at ensuring that the company gets more customers through my innovative knowledge, skills, and abilities gained from the past process that I have worked on.
References
Google. (n.d). About Us. Retrieved from: https://www.google.com/intl/en/about/
Kahn, K. (Ed.). (2013). The PDMA Handbook for New Product Development. 3rd edition. Hoboken, N.J.: Wiley & Sons
Sosa, M., & Mihm, J. (2008). Organization design for new product development. Handbook of New Product Development Management, 165-198.
Townsend, T. (2017). Google has bigger challenges with Home than just recognizing different voices. Retrieved from: https://www.recode.net/2017/5/14/15527306/google-problems-voice-control-ai-okay-google
Request Removal
If you are the original author of this essay and no longer wish to have it published on the customtermpaperwriting.org website, please click below to request its removal: