B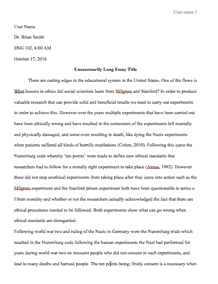 University/College: 
Middlebury College
Type of paper: 
Argumentative essay
This essay has been submitted by a student. This is not an example of the work written by our professional essay writers.
The ability to negotiate is one of the most significant skills expected from leaders. Such leaders are able to handle conflicts in the workplace in addition to forming healthy relationship with investors and other external parties (Grabara 2014, pg. 150). The ability to negotiate implies that a person exhibits adequate interpersonal skills that assists him or her in establishing rapport with any person that he or she comes across. The development of a relationship formed during a negotiation may be a connection that may be either personal, economic, political or psychological. It is important to note that the ability to negotiate applies to both managers and subordinates when it comes to the creation of a healthy environment (Grabara 2014, pg. 150).
Negotiation is significant in any business environment from the time a business is beginning its operations. It does not have to necessarily deal with handling conflicts but applies relatively in most areas in a business; from making deals with suppliers, purchasing products, dealing with clients and investors and so forth. Negotiation makes it possible to resolve conflicts. It is viewed that effective leaders frequently resolve conflicts while managers just engage in the decision making process (Trompenaars Culture, class notes, pg. 1).
In regards to human resource, negotiation begins from the time an employee is chosen to be part of an organization. The HR manager is put in a position to negotiate the salaries and benefits to be accorded to new employees. The idea is to develop a figure that does not pressurize both parties; in terms of making profit for the business and having a stable income for the employee (Price 2015, pg. 45).
Negotiation is key when one is associating with vendors such that a company does not spend more than the figure present in the initial budget. The individual in charge of purchasing input is expected to have efficient negotiation skills such that a win-win situation is established after transaction. Furthermore, he or she needs to establish a solid relationship with vendors to prevent conflict and enable other transactions in future. The idea is to suggest realistic figures when negotiating so that each part benefits (Hamilton & Webster 2015, pg. 89).
Negotiation skills also assist in preventing any form of pressure in the work place. It allows the development of respect between the employers and the employees such that the output provided remain at its peak. For example, an employee with good negotiation skills is able to communicate openly when he or she feels that the provided work is an overload. The employee is able to communicate to the superior on the contract made before being employed such that work becomes easier and less stressful. Employees with poor negotiations skills are likely to suffer from the pressure (Nadler et.al 2003, pg. 530).
Negotiation makes it possible for inclusion and tem work to produce effective results. When individuals who understand each other work together, it becomes easier to make negotiations when some members feel that some needs require attention. Instead of pushing aside suggestions from other members aside, negotiation makes it possible to develop a solid plan that ensures that the goals of a project are achieved as expected (Noe et.al 2006, pg. 57).
Through the relationships established via negotiation, it makes it easier for a manager to empathize with an employee when he or she is facing difficulties. Leaders that lack negotiation skills are unable to reason with their followers and hence creating an environment where workers are less motivated (Groves et.al. 2015, pg. 210). Furthermore, negotiation allows managers to align their followers as per the goals, objectives and missions of their company. It allows employees to be aware of their expectations such that a work ethic is established (Mclaughlin 2017, class notes).
References
Grabara, J., Modrak, V. and Dima, I.C., 2014. Sustainable logistics and business competitiveness. International Letters of Social and Humanistic Sciences, (26), pp.148-156.
Groves, K.S., Feyerherm, A. and Gu, M., 2015. Examining cultural intelligence and cross-cultural negotiation effectiveness. Journal of Management Education, 39(2), pp.209-243.
Hamilton, L. and Webster, P., 2015. The international business environment. Oxford University Press, USA.
Nadler, J., Thompson, L. and Boven, L.V., 2003. Learning negotiation skills: Four models of knowledge creation and transfer. Management Science, 49(4), pp.529-540.
Noe, R.A., Hollenbeck, J.R., Gerhart, B. and Wright, P.M., 2006. Human resource management: Gaining a competitive advantage. Cambridge Press, New York.
Price, R., 2015. Job Offer Negotiation Process and the Effects on Job Satisfaction Levels. Routledge, New York.
Trompenaars Culture, class notes
McLaughlin, Global Leadership Negotiations & Relationship Management Skills
Request Removal
If you are the original author of this essay and no longer wish to have it published on the customtermpaperwriting.org website, please click below to request its removal: