B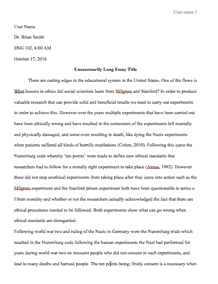 University/College: 
Wesleyan University
Type of paper: 
Course work
This essay has been submitted by a student. This is not an example of the work written by our professional essay writers.
The legislation, guidelines, and policies that protect children in the united kingdom have been put in place to make sure that the people working in institutions that have children under them know about the health safety and security that children are supposed to have.
Safeguarding a child can only be described as a way of protecting a child from any harm that is likely to hinder his healthy growth. This concept, however, has not been in existence for long but has been developed recently as a result of the death of two small young girls in the year 1973 and 2000 respectively. The cases have made the country see to it that they improve on the legislative measures governing the welfare of both the young people and children.
Some of the legislative measures made within the country include:
The United Nations Convention on the rights of children (1989)
This agreement form has a provision of 54 articles that aim at describing the rights and freedoms of children. Countries which have come to terms with this law are required to carry out all the policies that pertain to this document. Some of the policies written down in this article include protecting young children from any form of abuse.
Children Act 1989
This act brings into question the role of parents and professionals who should work to facilitate the childs safety. The same act has two portions that bring to light the areas that need to be looked into when it comes to protecting a child. The first part, section 17 of the children act says that to safeguard and promote the welfare of needy children; then the necessary services must be considered and put in place. The second part that is section 47 of the same act speculates that should there be any form of suspicion that a child is suffering or can suffer harm, then the necessary local authorities must investigate on to the matter.
The Education Act 2002
This act brings out the role of people working in schools to ensure that children do not experience any form of harm. Some of the people involved include head teachers, Local Education Authorities as well as governing bodies.
The children Act 2004
This act takes into account every aspect that concerns a child. Some of those aspects include; an assessment that evaluates the needs of children, merging services that are related to form a larger group, having a database that contains information to be used for the protection of children and finally a support Programme that will help parents who are facing challenges with their children.
Policies that safeguard children
Different institutions have developed their policies of protecting children from harm and ensuring their safety. Although the policies are different, they, however, ensure that the policies capture how they aim at protecting children from bullying and the clear measures that can be taken when reporting an incidence that can threaten a child's safety.
Guidelines that aim at protecting children
Working together to safeguard children (2006)
This guideline brings out how organizations can work together in protecting young people and children. The same guideline also addresses the responsibilities that the organizations have in protecting children and young people.
What to do if you are worried that a child is being abused
The above guideline seeks to assist those handling children with a simple procedure that can be followed should there be any concern about the welfare of the child.
Role of Agencies in safeguarding the safety of children
Some of the agencies that work at protecting the welfare of children in the United Kingdom include; the police, health services, the national society for the protection of children (NSPCC), children social care and the schools.
Schools
This institutions responsibility in ensuring that children and young people are protected can be achieved by; bringing the children to the understanding of what is an acceptable and a none acceptable behavior even when in use of the internet. They can provide support to the children that they suspect are at a risk of abuse, be on the lookout for any change in the behavior pattern of children and report a concern, share information with other related agencies that have concern on the safety of children, put up policies and security systems that will protect children and finally, facilitate more training opportunities that aim at educating people on safeguarding children.
The children social care
This institution should access the children who are suspected to be at risk of abuse. It should also be able to carry out interviews with the child and his/her family members making sure that the officer in charge meets with them face to face. The same should connect with other agencies to get the relevant information; they should also help in giving people information on what measures can be taken should a child be suspected to be in danger and finally, be on the lead to facilitate conferences that protect children.
Police
The police have a department that caters to investigate any abuse made against children. In this regard, the police will be involved in deciding whether an offense has been committed. An investigation will be carried out immediately there are clear indications of an offense. The police will also be required to get enough evidence from other agencies to prove their case, be present during court proceedings to give evidence in case of a committed crime and lastly, they are expected to take immediate action should a child be found in danger of abuse.
Health professionals
These individuals have a duty of examining children thought to be at a risk of abuse or have already been abused. They are supposed to give evidence to the police or in court proceedings should there be evidence of a committed offense. They are also supposed to report and contribute to the childrens social care.
The national society for the protection of children (NSPCC)
This is a charitable organization that aims at protecting children from any source or form of harm. The group will provide a helpline that will cater for people concerned about the safety of a child. Another helpline will also be made available for children undergoing torment and are grieving as a result of abuse. The same organization will offer services that will help families and children recover from abuse. They will raise awareness of abuse on media platforms through advertisements and other relevant materials. They will influence the law-making processes in enhancing the safety of children as well as sharing relevant knowledge on the safety of children with other professionals.
The UK Council for child internet safety (UKCCIS)
This body was created in the year 2008 in a bid to provide safety measures that would regulate what children can access through the internet. The same body has also educated masses on the safety measures that can be carried out to protect children from accessing inappropriate sites.
Local safeguarding children board.(LSCB)
This committee seeks to supervise the work carried out by other agencies.
Characteristics of the different types of abuse
There are four main types of damage, i.e., sexual, physical. Emotional as well as neglect.
Physical abuse usually happens when a child has been subjected to torture that involves his physical body. Sometimes the harm done to a child may not be evident, but an act that will injure or traumatize a child is what is known as physical abuse. Some of this actions may include, hitting, shaking, throwing, poisoning and even biting. Some instances will include even being kicked.
Sexual abuse happens when a child has been forced or lured into sexual activities by others older than them. This may be through physical contact or a nonphysical form either emotionally or verbally. Some of its characteristics entail forcing children to watch a sexual act carried out by different parties or even the perpetrator themselves, making a child pose in such a manner that will bring out their sexuality, oral sex, fondling a child in a way likely to suggest sexual advances, carrying out child prostitution, penetrating a childs vagina or anus, sending an obscene child materials as well as exposing any sexual body part to a child.
Emotional abuse
Occurs when a child suffers from continuous ill-treatment that may affect their emotional development. The acts may have the children feel frightened, unloved worthless or at times in danger. Sometimes a child may experience such abuse as a result of constant criticism, yelling, teasing, rejection hostility and exposure to violence.
Neglect
This happens when a child's health, development, and psychological needs have not been provided. Some of the basic needs that the caregivers might fail to deliver include; food, housing, health care, adequate clothing, personal hygiene, good hygienic living conditions, proper supervision as well as providing medical treatment timely.
Risks and consequences facing children using the internet
In as much as using the internet has a lot of benefits to the young generation, there are significant risks that have been associated with it. Some of those risks include children giving out a lot of personal information to strangers. The effect of this is that it has made children get accustomed to building friendships online with other children with the intention of hooking up. Eventually, children have also found themselves engaging in sexual conversation with strangers some older and thus in danger of sexual abuse. More often, children usually find it fascinating to take photos of themselves and distribute them all through the internet. On other cases, they might gain access to inappropriate materials by keying in the wrong words and stumble upon elements that contain pornographic contents.
Actions are taken in response to abuse
Should a child report to about being abused either sexually, physically, emotionally or through neglect, then an individual should report any concern that he has about the changes seen in the behavior of the child to the person giving care to the child. A person should also take a serious note what the children say or complain about. Additionally, once a child becomes open to sharing with you their abuse, then assure them, put down the information that has been shared ensuring that it is kept as a secret and tell the child that you will inform somebody that can help them. It is at this point that a person should be careful not to make a promise of keeping the information as a secret, appear as if they are shocked at what they are hearing and should not attempt to ask or probe more details. One should also never fail to report a concern.
Actions were taken in a response of a college failing to comply with the safeguarding procedures.
If a college fails to comply with the safeguarding procedures, then one should immediately inform the head teacher about the case. Should there be an allegation against the head teacher of the same institution, the report should go directly to the education authorities. If there is bullying, abusing of younger persons in the system, then a person should not go about telling everybody but rather, investigate and report the matter as the education act 2002 stipulates clearly how schools should be run and what measures should be taken if a school does not comply with the safeguarding procedures.
Principles and boundaries of confidentiality.
When a parent shares information, it is essential that one makes sure that the discussed issue does not become the talk of the day. The information given was private and the fore a person should always aim at protecting the parent rather than exposing them to critics and mockery. S...
Request Removal
If you are the original author of this essay and no longer wish to have it published on the customtermpaperwriting.org website, please click below to request its removal: