B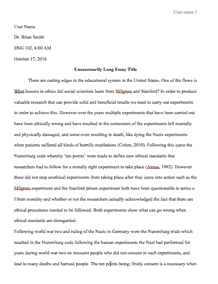 University/College: 
University of Richmond
Type of paper: 
Biography
This essay has been submitted by a student. This is not an example of the work written by our professional essay writers.
Henry Ford was an industrialist who amazingly impacted the Americans by transforming the automobile manufacturer in America, thus translating to the epitome of the American Capitalism. Moreover, Henry Ford creativity and intelligence left a legacy that reached beyond the famous Model Ts (Davis June 8, 2003); he was the pioneer that ensured the cars available for the Americans were affordable, and this allowed nearly everyone to have an opportunity to own a car. Henry is a farmer he had an inspiration of what kind of farm produce farmers would opt when visiting a farm shop and he concluded that a farmer would prefer something that is affordable, reliable and also easy to use and maintain (Harmon, 2015). Thus, from the inspiration, he was able to develop the right techniques that a car needed and still made it affordable to the general public.
Furthermore, Henry was acknowledged to increase the minimum wage for the employees by paying approximately 5$ a day at the time were many industrialists were paying between 2$-3$ a days pay. Therefore, with his ability to pay 5$, he was able to create a middle class (Olson, 2015). The decision to increase the employees minimum wage was as a result of the company high absenteeism and high turnover, and they made the decision to reward the employees with almost double their regular salary. Henry success was not centered on his ability to be an influential business man rather he was an entrepreneur and idea man who was willing to take risks and through unconventional ways that took his company to the top (Cheny, 2017).
Barack Obama is the first non-white President of the United States who after only one year in power as the president was awarded the Nobel Peace Prize (Obama, 2009). By Obama becoming the first black president in America, he broke the colonial norm of American always being led by white leaders (Schmidt & Axt, 2016). Additionally, Obama upbringing allowed him to understand the issue of Americans from a different perspective, and this allowed him to revolutionize America in a significant way. The award was the peoples hope that he would be able to promote greater international negotiations and co-operations. Since the beginning of Obamas first era, he was noted to create groundbreaking moments in the US history. However, it is important to point out that no president does everything that the supporters expect him to do, but many scholars have considered Obama's presidency as one of the most successful administration in the US history.
Some of the Obama landmarks include; the students loan taxes fell, there was the legalization of gay marriages, the health care laws were changed. With the introduction of Obama healthcare bill that has been noted to fight for the health care of the middle class and he was considered as a motivational presenter all over the world as he delivered some of the most powerful speeches in the world (Alfrod, 2015). Moreover, research has proved that Obama presidency went beyond political decisions he was able to connect with most of the youths as he broke the presidential norms of how a president is expected to talk and walk (Dimitrova, 2016, March). Scholars have identified Obama's presidency a perfect representation of the American evolution (Jackson, 2015). Despite America being noted to have much further journeyed to go, Obamas ground-breaking works can never be forgotten in the American nation.
References
Alfrod. F (2015) The daily cougar: President obamas positive impact on American history.http://thedailycougar.com/2015/09/02/president-obamas-positive-impact-on-american-history/Cheny. I (2017)Henry ford revolutionized the car industry
http://constructionlitmag.com/culture/how-henry-ford-revolutionized-the-car-industry/Davis.C (June 8, 2003) American profile: Henry Ford, the Man Who Changed America
http://americanprofile.com/articles/henry-ford-the-man-who-changed-america/Dimitrova, A. (2016, March). Transatlantic Relations under Obamas Presidency: Between Dream and Reality. In Europe under Stress (pp. 127-136). Nomos Verlagsgesellschaft mbH & Co. KG.
Harmon, P. (2015). The scope and evolution of business process management. In Handbook of business process management 1 (pp. 37-80). Springer Berlin Heidelberg.
Jackson, J. (2015). Structural differentiation and the poetics of violence shaping Barack Obama's presidency: a study in personhood, literacy, and the improvisation of AfricanAmerican publics. Language sciences, 52, 200-214.
Obama, B. (2009). Nobel Peace Prize Speech. Delivered in Oslo, Norway on December 10, 2009.
Olson, S. (2015). Young Henry Ford: a picture history of the first forty years. Wayne State University Press.
Schmidt, K., & Axt, J. R. (2016). Implicit and Explicit Attitudes Toward African Americans and Barack Obama Did Not Substantively Change During Obama's Presidency. Social Cognition, 34(6), 559-588.
Request Removal
If you are the original author of this essay and no longer wish to have it published on the customtermpaperwriting.org website, please click below to request its removal: