B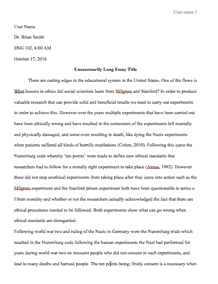 University/College: 
Sewanee University of the South
This essay has been submitted by a student. This is not an example of the work written by our professional essay writers.
Patient falls is not a novel reality at the hospitals today. According to Pape, Schemmann, Foerster, and Knobe (2015), thousands of individuals in the United States of America fall while at the hospital. Patient falls leads to additional health care utilization as those falling might get fractures, internal bleeding, lacerations, or bruises. According to research, a third of the falls can be prevented if adequate strategies are implemented (Ganz et al., 2013). In the exposition, the focus will be on five quality improvement strategies that can aid in reducing or eradicating patient falls in hospitals; however, the responsible medical team has to first measure its compliance with the best fall prevention practices.
The first strategy would be making it easy for a practitioner to identify high-risk patients. The strategy can be implemented by using armbands or red socks to distinguish patients with high chances of falling from those with low or no risk (Pati et al., 2017). Moreover, patients with high-risk of falling need to be on the medical practitioners visual cue whenever they are outside. When the strategy is implemented medical practitioners can quickly and effectively initiate the appropriate protocols reducing patient falls.
The second strategy is providing safety companions to patients with high-risk of falling. A safety companion is an individual tasked with the duty of accompanying a patient all the time during his or her stay at the hospital (Skowronsky, Bena & Albert, 2015). Safety companions accompany patients wherever they go and offer assistance in case a patient falls. By providing continuous observation to patients unable to follow direction or are disoriented, instances of patient falls are reduced hence guaranteeing patient safety.
The third strategy is keeping the patient busy. The medical practitioners should give patients various tasks to accomplish. Keeping the patients busy ensures they do not get out of bed hence reducing their chances of falling. However, the medical staff should partner and educate families in fall prevention to enhance patient safety.
The fourth strategy would be setting bed alarms. Bed alarms should be set at certain intervals when a patient leaves the bed (Barach & Arora, 2014). In high-risk patients, the interval should be reduced to one or two seconds to ensure the medical staff is alerted whenever a patient leaves the bed. Long intervals can increase chances of patient falls since by the time the alarm rings, patients may be far from their beds or halfway down the hall. Moreover, short intervals ensure patients are easily located as they will not be far from their beds.
The fifth strategy would be increasing the number of safety rounds or introducing safety rounds where they are absent. Apart from the hourly rounds at the hospital, high-risk patients should have additional safety rounds to ensure their safety is top notch. The safety rounds are implemented to ensure all precautions preventing patient falls are in place (Savely, Muraca, Eller, Aljehani & Kathuria, 2015). Some of the preventive precautions the medical staff checks include the armband, red socks, bed alarms, and fall signs.
Conclusively, patient falls is a medical concern that should be reduced to ensure the wellbeing of a patient. Implementing the five strategies will greatly reduce the number of falls experienced in hospitals globally. One-third of all patient falls are preventable, hence implementing the quality improvement strategies will be beneficial to a hospital. The medical staff should ensure patients are busy, the bed alarms are functional, patients have safety companions, high-risk patients are identified, and safety rounds are present to improved healthcare quality.
References
Barach, P., & Arora, V. (2014). Hospital Alarms and Patient Safety. JAMA, 312(6), 651. http://dx.doi.org/10.1001/jama.2014.7648
Ganz, D., Huang, C., Saliba, D., Shier, V., Berlowitz, D., & Lukas, C. et al. (2013). Preventing Falls in Hospitals | Agency for Healthcare Research & Quality. Ahrq.gov. Retrieved 21 October 2017, from https://www.ahrq.gov/professionals/systems/hospital/fallpxtoolkit/index.html
Pape, H., Schemmann, U., Foerster, J., & Knobe, M. (2015). The Aachen Falls Prevention Scale - development of a tool for self-assessment of elderly patients at risk for ground level falls. Patient Safety In Surgery, 9(1), 7. http://dx.doi.org/10.1186/s13037-014-0055-0
Pati, D., Valipoor, S., Cloutier, A., Yang, J., Freier, P., Harvey, T., & Lee, J. (2017). Physical Design Factors Contributing to Patient Falls. Journal Of Patient Safety, 1. http://dx.doi.org/10.1097/pts.0000000000000339
Savely, S., Muraca, P., Eller, M., Aljehani, N., & Kathuria, N. (2015). A Patient Safety Rounds Pilot Program at Clinics Affiliated With a Large Research and Education Institution. Journal Of Patient Safety, 1. http://dx.doi.org/10.1097/pts.0000000000000216
Skowronsky, C., Bena, J., & Albert, N. (2015). Close Observation Unit to Prevent Falls and Minimize Use of Patient Care Companions. Journal Of Nursing Care Quality, 30(1), 38-43. http://dx.doi.org/10.1097/ncq.0000000000000072
Request Removal
If you are the original author of this essay and no longer wish to have it published on the customtermpaperwriting.org website, please click below to request its removal: