B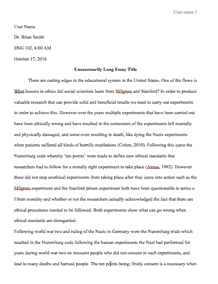 University/College: 
Vanderbilt University
This essay has been submitted by a student. This is not an example of the work written by our professional essay writers.
Nursing is a process in which the practitioner leverages the social, medical and economic challenges of the patient to attain a holistic health stability. Just like any other processes, effective care requires proactive assessment of nursing needs, planning for interventions, deployment or required resources (Kleinman & Dougherty, 2013). It also requires matching of personnel expertise with their jobs as well as evaluating activities and outcomes to ensure that they yield expected wellbeing of the patients.
The clinical practice improvement (CPI) tool is a multidimensional approach that is directly applicable to evaluation of clinical management practices of individual patients. Three fundamental aspects of the CPI makes it critical in clinical or nursing. First, it requires the practitioners to be overly aware of the quality, efficiency, and safety of the services that they offer to patients (Kleinman & Dougherty, 2013). Second, it puts a sense of accountability on clinicians both individually and as a team. Third, it requires the practitioners to ensure continuous improvement of the care delivery system (Hickey & Brosnan, 2017).
The CPI is essential for clinicians who are interested in attaining a comprehensive understanding of the complex healthcare delivery systems. It involves the engagement of teamwork, determining the purpose of practice, the collection of data, assessment of collected data and translating such findings into practical changes (Hickey & Brosnan, 2017). Therefore, it is conceivable that from the CPI, the healthcare management and clinicians become more committed as well as involved in the successful implementation of change (Gabrielian et al., 2013).
The use of CPI in assessing and improving quality of nursing care resolves some of the complexities of healthcare systems such as the unpredictability of health care, and functional differentiation which if not addressed would otherwise make measuring of care quality difficult (Gabrielian et al., 2013). The strategy will be used to track the progress of quality improvement initiatives through assessing both internal and external benchmarks (Klee, Latta, Davis-Kirsch, & Pecchia, 2012). These parameters will then be used to improve critical aspects of care including the accessibility and quality of health insurance, bed capacity inpatients, and nurse patients ratio.
References
Gabrielian, S., Yuan, A., Andersen, R. M., McGuire, J., Rubenstein, L., Sapir, N., & Gelberg, L. (2013). Chronic disease management for recently homeless veterans: a clinical practice improvement program to apply home telehealth technology to a vulnerable population. Medical care, 51(3 0 1), S44.
Hickey, J. V., & Brosnan, C. A. (2017). Evaluation of health care quality in for DNPs (2nd ed.). New York, NY: Springer Publishing Company.
Klee, K., Latta, L., Davis-Kirsch, S., & Pecchia, M. (2012). Using continuous process improvement methodology to standardize nursing handoff communication. Journal of pediatric nursing, 27(2), 168-173.
Kleinman, L. C., & Dougherty, D. (2013). Assessing quality improvement in health care: theory for practice. Pediatrics, 131(Supplement 1), S110-S119.
Request Removal
If you are the original author of this essay and no longer wish to have it published on the customtermpaperwriting.org website, please click below to request its removal: