B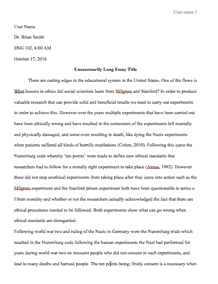 University/College: 
Boston College
Type of paper: 
Course work
This essay has been submitted by a student. This is not an example of the work written by our professional essay writers.
Dashboards are important tools that help an organization to establish how well it is setup in order for it to meet the requirements set out by the local, state and federal laws. Organizations are most often governed by certain rules and regulations which serve as policies to ensure there is quality and effective performance. As such, the dashboards are used by various healthcare organizations in making sure that their services coincide the policies set by the regulatory boards as local, state and federal laws (Stone-Griffith, et al. 2012). The aim of this paper is to analyze how a hospital which is Vila Health affiliated, Mercy Medical Center has performed as indicated by the dashboards and various reports within a specified period of time with reference to the requirements of the local, state and federal laws; and where the medical center is falling short.
According to the dashboards and reports highlighted by Mercy Medical center, labor and delivery is having no improvement margin when compared to the local, state and federal laws. Labor and delivery mostly involve a number of things starting with the doctors and nurse to conduct the processes, the equipment to carry out effective operations suppose any is required, and good health and hygienic condition of the hospital. Conduction of natal procedures (both pre- and post-natal) in a manner that is efficient and effective is a key step in ensuring that the medical centers labor and delivery services are optimal. The local, state and federal laws provide that for a medical center to remain functioning, it has to specialize in saving lives of mothers giving birth and the unborn children before, during, and after delivery.
Mercy Medical center needs to prioritize more on the execution of labor and delivery services as it is a big source of revenue in the medical industry. Having in mind that the average number of delivery cases reported in the same district where Mercy Medical center is located is 100 in a day. Mercy Medical center which is the leading in the provision of health care in the region records only 10 of the 150 delivery cases making it 6.7% of the total number of cases reported. Despite the fact that Mercy Medical center is acknowledged as the best in offering quality services, it cannot realize more revenue from labor and delivery services making it to lose to the competing health care facilities. Consequently, a lot of capital is needed for Mercy Medical center to acquire equipment and labor force to run the processes of giving birth. Reporting of many cases of patients who remain unattended due to the shortage of nurses and doctors to help during the time of delivery has become a limiting factor as per local, state and federal laws. The other 90% of the healthcare facilities in the region record 25 to 30 maternity cases which accounts for 16.7% to 20% in the whole region.
Construction of many labor wards to accommodate women ready to give birth is an effective strategy to help Mercy Medical center to sustain its name in the market. The construction process also has to take care of the necessary repairs that are supposed to be done to improve the hygienic and surrounding environments of the patients. Proper ventilation also allows free fresh-air circulation vital for gravid women. Efforts to acquire modernized equipment to beat competition from competing local firms will also increase the revenue of the hospital; with the world turning into a global village. Mercy Medical center should take advantage of the fact that it is strategically located, therefore, whichever project it may want to initiate for the benefit of the public will acquire full support from members of the community.
Another matter of concern with regards to the benchmark highlighted (labor and delivery) at Mercy Medical Center is cesarean operations for special cases of delivery. It happens at times that not all the women who go for delivery experience successful procedures, a situation which later calls for a caesarian operation. A cesarean operation is also known as a C-section is a delivery process whereby a baby is delivered by a cut made in the mothers womb or tummy (Caughey, et al. 2014). Services of highly qualified and competent surgeons to carry out the cesarean deliveries will be required at the hospital to save the lives of the expectant mothers and their unborn children. No public or private hospital offering maternity services should miss on the required number of the labor force will be allowed to conduct any delivery process as a policy set by the local, state and federal laws. Consequently, poor hygienic conditions and setting of structures as maternity wards will also lead to the closure of the latter hospitals as per the laws (Wilbanks & Langford, 2014). Any hospital found to have acquired a faulty license for offering maternity services will have its members prosecuted in court and in case of any loss of lives, death sentences will be issued. Quacks found operating at any maternity ward of a particular hospital will also be prosecuted for illegality claims for a period not less than 5 years.
References
Byrnes, J. (2012). Driving value: solving the issue of data overload with an executive dashboard: many health systems suffer from having too little data to identify significant quality improvement opportunities, while others suffer from the confusion of having too much. Healthcare Financial Management, 66(10), 116-118.
Caughey, A. B., Cahill, A. G., Guise, J. M., Rouse, D. J., & American College of Obstetricians and Gynecologists. (2014). Safe prevention of the primary cesarean delivery. American journal of obstetrics and gynecology, 210(3), 179-193.
Stone-Griffith, S., Englebright, J. D., Cheung, D., Korwek, K. M., & Perlin, J. B. (2012). DataDriven Process and Operational Improvement in the Emergency Department: The ED Dashboard and Reporting Application. Journal of Healthcare Management, 57(3), 167-181.
Wilbanks, B. A., & Langford, P. A. (2014). A review of dashboards for data analytics in nursing. CIN: Computers, Informatics, Nursing, 32(11), 545-549.
Request Removal
If you are the original author of this essay and no longer wish to have it published on the customtermpaperwriting.org website, please click below to request its removal: