B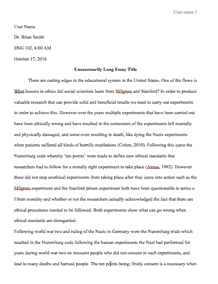 University/College: 
Middlebury College
Type of paper: 
Presentation
This essay has been submitted by a student. This is not an example of the work written by our professional essay writers.
Cultural safety can be defined as the effective nursing practise of a person or family from another culture that is determined by that person or family. A culture can range anywhere from age or generation, gender, sexual orientation, occupation, religious beliefs or even disabilities (Durey & Thompson, 2012). Although minority of patients are likely to report being the subject of negative attitudes during the health care process, these feeling of discrimination may negatively impact their assessment of care received (McLennan et al., 2016). Health care is supposed to be offered regardless a persons culture. Improving the health status of marginalised people in Australia is a longstanding challenge for governments in Australia (Jones et al., 2017). The gap in health status between marginalised and non-marginalised Australians remains unacceptable wide.
Challenges facing health professionals in providing health support to the marginalised groups are, disagreement between patients or families and health care providers over treatment discussions (Kavanagh 236). The health workers are corrupted today and serve those with social stability in a more proper way compared to those marginalised groups because they are influenced by money and not the care they are supposed to have (Zambas & Wright, 2016). Poor accommodation of patients needs is also a big barrier, the government does not provide enough health facilities (Kirmayer, 2012).
In conclusion, we notice that the social determinants of health strongly influence the health of individuals and communities and affect the sustainability and accessibility health services. It is therefore, important, that health services planning and delivery recognises the influence of cultural factors such as housing, education, and employment, infrastructure and transport can have on the health of those who live in the community.
References
Durey, A., & Thompson, S. C. (2012). Reducing the health disparities of Indigenous Australians: time to change focus. BMC health services research, 12(1), 151.
Jones, L., Jacklin, K., & O'Connell, M. E. (2017). Development and Use of Health-Related Technologies in Indigenous Communities: Critical Review. Journal of Medical Internet Research, 19(7).
Karmi, G. (1994). Specific support needed for marginalised groups. BMJ, 309(6955), p.647-648.
Kavanagh, L. (2015). Challenges and opportunities facing maternal and child health professionals. Health care journal, 19(2), p.236-239.
Kirmayer, L. J. (2012). Rethinking cultural competence.
McLennan, V., Taylor, N., Rachow, A., South, G., & Chapman, K. (2016). Creating Culturally Safe Vocational Rehabilitation Services for Indigenous Australians: A Brief Review of the Literature. The Australian Journal of Rehabilitation Counselling, 22(2), 93-103.
Zambas, S. I., & Wright, J. (2016). Impact of colonialism on Maori and Aboriginal healthcare access: a discussion paper. Contemporary nurse, 52(4), 398-409.
Request Removal
If you are the original author of this essay and no longer wish to have it published on the customtermpaperwriting.org website, please click below to request its removal: