B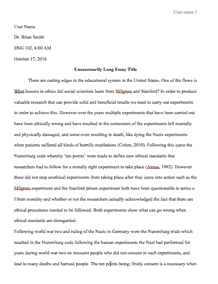 University/College: 
Carnegie Mellon University
Type of paper: 
Case study
This essay has been submitted by a student. This is not an example of the work written by our professional essay writers.
In terms of the cultural diversity programs in the san Lucas school district, they are excellent as the minority ethnic groups need to have role models in a diverse school. However, for San Lucas it seems as if they do not have the right systems and policies sufficiently developed. The program is in its initial stages and needs serious development to fit in the society as well as get appreciated by all ethnic groups (The Huffington Post Online., 2013). Although the goals of these programs are reasonable and highly needed, they remains to have the right environment created for their growth. The school district has failed to put the right systems in place to reach its goals. There are limited staff working for this program and after 2 years no other teacher from the minorities has been hired even for a probation program. There also needs to be seminars and workshops to promote diversity.
San Lucas through the school district should bring in more teachers who have Maria Sanchez skills and ethnic background to improve the program. With more teachers, it would be possible to reduce and balance the workload for teachers and have more role models. Additionally, there should be a culture day to show case each ethnic traditions and practices which would promote coexistence.
In terms of retaining Maria Sanchez, the committee should recommend the San Lucas keep Maria Sanchez. With this, they will be able to retain her best qualities forward while at the same time add in some more staff to help her. By having more teachers with equal qualities and skills as Maria Sanchez, then she can achieve her best. Time management is also of essence in terms of achieving the maximum benefit to her services. On the recommendations to be made to the board, it should make sure that there is a staff who can handle more than Ms. Sanchez could. Although various people can fit in her role as a teacher, there needs to be someone more dedicated to be a good part of the program as well. There is high tension and a feeling of imbalance in employment terms especially that Maria Sanchez enjoys more benefits compared to the teachers from the majority groups. The existing tension should also be reduced by establishing appreciative coexistence of different groups.
The varying experiences between Maria and other teachers at the San Lucas high school are all clear in various perspectives. First is that Maria encountered a huge workload as a teacher right after she graduated from the college. On contrast, the other teachers have amassed a lot more experience in terms of teaching and time management for the time they have been in the teaching field. Maria Sanchez may have been overwhelmed with the huge task that she met and it is understandable for her to impress during her first two years. She had to understand the new environment, new tasks as well as be able to manage her time between different tasks so as to meet her goals. Another difference is in terms of using new computer which other teachers did not use. She also had to cover extra periods which other teachers did not cover. Running the program is a new role that has not been practiced before and understanding how it would work is not easy. This is a problem that Maria faces unlike other teachers.
For Maria Sanchez and any other teacher to cope with these differences, there could be two ways to solve it which are reducing Maria Sanchez benefits or increasing the benefits of other teachers. In terms of increasing the benefits of other teachers, the committee can dedicate some more of the side perks more fair for all of the staff. Other financial resources can also be channeled towards teachers perks and working equipment such as computers. In terms of reducing the benefits for Maria Sanchez, there is the need to balance other factors. The number of teachers can also be increased to have more from the minority groups. By reducing the benefits, there would be equal treatment between different groups of teachers and the difference would not be felt (Green, Kepner, Lopez, Wysocki, 2012).
To managed the situation and improve Marias, students, other teachers and for the committee situation, there is need to hire monitor different perspective and address their shortcoming. For Maria, it is important to find a partner to help in her work which seems to be beyond her capacity. For other teachers, it is important to involve them in school activity so that they can feel as part of the solution to the social problems. For other students, it is important to create an environment where the non-minority can participate in activities meant for minority and vice versa (Green, Kepner, Lopez, Wysocki, 2012). The committee also needs to bring more people in San Lucas School to reach a balance. The situation could be improved if more people are involved while special treatment is availed for all of the teachers with a heavy workload.
There need to be minority program, extra benefits and long term contracts to avoid teachers resentment. San Lucas School district committee should be able to monitor and address issues as they rise in an effective and efficient way.
References
Green, K., Kepner, K., Lopez, M., Wysocki, A. (2012). Diversity in the Workplace: Benefits, Challenges, and the Required Managerial Tools. Institute of Food and Agricultural Sciences, University of Florida.
The Huffington Post Online. (2013). Workplace Diversity Hindered by Failure to Communicate, Study Says. Retrieved from: http://www.huffingtonpost.com/2013/04/08/workplace-diversity-hindered-by-failure-to-communicate_n_3036874.html.
Request Removal
If you are the original author of this essay and no longer wish to have it published on the customtermpaperwriting.org website, please click below to request its removal: