B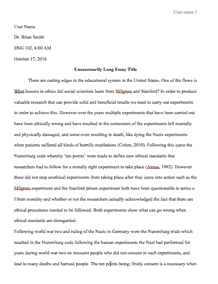 University/College: 
Wesleyan University
This essay has been submitted by a student. This is not an example of the work written by our professional essay writers.
Clinical social work is the field of professional diagnosis, treatment, and prevention of psychosocial disorders, impairments, and disabilities within the social work framework. Also, it entails interventions based on interpersonal engagements, and life management support issues (Dorfman, 2013). Thus, the goal of the practice is to enhance and maintain the psychosocial health of families, individuals, and small groups. Some of the services offered by Clinical social workers include evaluation, diagnosis, treatment, and advocacy for clients (Dorfman, 2013)
Perspectives as to How Diagnosis Fits into Clinical Social Work Practise
Experts base the Clinical social profession on social work theories, prevention, and treatment in mental-health services. Thus, the practice emphasizes on the diagnosis of bio-psychosocial and behavioural disorders in society (Kadushin & Harkness, 2014). Unique perspectives include person-in-environment, therapeutic relationship between the practitioner and patient, and priority of clients rights ("Clinical Social Work Described - American Board of Examiners in Clinical Social Work," 2012). Evidently, Clinical social work merges the medical and social fields into a distinct profession that has not been clearly understood.
Controversy of Diagnosis in the Social Work Practice
Statistics support that social workers currently provide therapeutic services more than members of any other professions. For instance, 60% of professionals in mental health services are clinical social workers as compared to 10% psychiatrists and 23% psychologists (Mackelprang & Salsgiver, 2016). Moreover, most fields in social work incorporate the mental social work component (Probst, 2012). However, the role of clinical social work has not been clearly defined despite the practice growing rapidly as compared to non-social diagnosis. For instance, there are inquiries as to how social workers engage in a field legitimized and dictated by the medical profession in a social work approach (Probst, 2012).Moreover, clinical social workers face challenges in giving diagnosis that provide therapeutic change in patients behaviour (In Turner, 2017).
.
References
Clinical Social Work Described - American Board of Examiners in Clinical Social Work.
(2012). Retrieved from https://abecsw.org/clinical-social-work/clinical-social-work-described/
Dorfman, R. A. (2013). Clinical social work: Definition, practice and vision (Vol. 9).
Routledge.
In Turner, F. J. (2017). Social work treatment: Interlocking theoretical approaches.
Kadushin, A., & Harkness, D. (2014). Supervision in social work. Columbia
University Press.
Mackelprang, R. W., & Salsgiver, R. (2016). Disability: A diversity model approach in
human service practice. Oxford University Press
Probst, B. (2012). Walking the Tightrope: Clinical Social Workers Use of Diagnostic and
Environmental Perspectives. Clinical Social Work Journal, 41(2), 184-191. Doi: 10.1007/s10615-012-0394-1
Request Removal
If you are the original author of this essay and no longer wish to have it published on the customtermpaperwriting.org website, please click below to request its removal: