B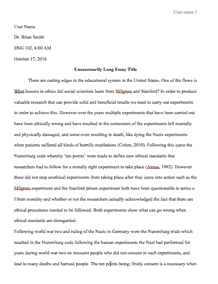 University/College: 
Harvey Mudd College
This essay has been submitted by a student. This is not an example of the work written by our professional essay writers.
Cost efficiency: The global economic conditions have been harsh of late. Just recently, in 2010, there was a financial crisis which was felt all around the globe and many companies were affected by it. Therefore, it has become important for companies to reduce their costs, expenditures and budgets. This is not just an option but it has to be done if the companies are to survive. However, most costs have to be incurred, so there is not much left to slash. It therefore becomes imperative for companies to maximize the efficiency of the incurred expenses and costs and increase their revenue as well. Business process management is a tool which could be use in maximizing cost efficiency through the streamlining of business operations (Oz, 2002). BPM helps in the improvement of quality of goods and products, automating repetitive tasks, reducing corporate risks which increase expenses and reduce profit levels, automating repetitive tasks thus saving time and increasing production and output (Laudon, 2005). All these enhance growth and increase profits. Business process management incorporates and integrates process management, task management and workflow management. It incorporates real-time analysis which enhances collaboration among team members. This creates an efficient workflow which generates more profits, cuts down delay costs and increases cost savings.
Figure 2: Business Process Work Breakdown Structure
Compliance ease and visibility: It is crucial for companies to have flexible systems which can handle end-to-end compliance. This is mainly due to constant changes in laws and legislation. Lack of such a system may result in massive future unforeseen costs, which could be in terms of penalties or fines. Consequently, these costs reduce the profits that a company makes. Through the use of business process management, a firm will be able to incorporate compliance into their business practices (Eugene, 2001). It will also allow integration of function specific and department specific activities of the company. As such, it becomes easier to produce automated reports which will be evidence of the compliance acts of the company in case of an inquiry.
Customer focus: Customers are the most important assets of any company. A company should do everything to retain its customers while increasing its customer base. Business process management enables companies to use technology to get more customers, retain the existing ones and ensuring that customer satisfaction levels are high. All complaints are dealt with promptly, all inquiries answered back and client satisfaction becomes a priority. BPM also enables real-time collaboration with the clients (DeLone & McLean, 2003). This enhances the customization process, responsiveness and customers feel they are part of the company. More customers will increase revenue which in turns increases the profit of the company.
Staff satisfaction: Staff and workers are an integral part of any company just as customers are important. It is vital to ensure that they are motivated and satisfied; this will affect their performance positively. Business process management enhances team collaboration. Employees work together and this bonds them together (Daniels, 2002). They are able to focus on their various roles since they know exactly what should be done and how it should be done. Happy employees are more productive, they will be friendlier to customers and this makes the company grow and the volume of sales to increase significantly.
Saving resources: Business process management makes it possible to focus on the inefficiencies of a company. It enables the company to work in a more efficient way and as such, the company is able to save resources. In addition to that, it helps in the development of a better-designed, implemented and monitored process which helps in eliminating fraud and error risks.
Consistency and Sustainability: Business process management ensures that each and every task is done as it was planned and designed. Recurrent problems are dealt in a similar way and, as such, there is no need to come up with newer solutions (Oz, 2002). BPMs adapt to the system and because of their flexibility, they can fit into any organization changes and still deliver results.
BPM improves customer satisfaction levels, reduces time needed to market the companys goods and services. It increases efficiency, bonds the employees together, increases productivity and output and ensures that there is total transparency of every...
Request Removal
If you are the original author of this essay and no longer wish to have it published on the customtermpaperwriting.org website, please click below to request its removal: