B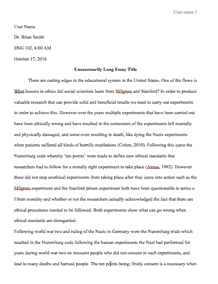 University/College: 
University of Richmond
This essay has been submitted by a student. This is not an example of the work written by our professional essay writers.
The success of any company is solely dependent on a good relationship between the employers and the employees. Often, complaints arise among the employees concerning the business environment, the pay, or other issues such as minimal motivation at the workplace. It is important to note that both the employers and employees have critical roles that they should play in the organization to ensure the general success of the business. Globally, organizations offer their employees benefits that are usually extra to the regular monthly payments. Most common benefits include paid leave, supplemental leave, retirement and savings, legally required benefits, health insurance, etc. In most companies, there are usually complaints from both the employees and employers that these benefits are expensive. Currently, the business market has rendered an increase in the cost of such benefits mainly due to socio-economic and demographic changes. It was specifically valuable for small business owners. For there to be effective employee benefits, the management should evaluate the costs and value of the main components of the employee benefits so that they select those that are affordable. The chief objective is therefore to provide advantages of greater importance that are affordable by the enterprise to maintain and attract a qualified team of employees.
The owners of StopNShop Today Inc. have consistently complained about the escalation of health insurance costs. Initially, benefits expenses in the organization were much less, and employees were way happier with what was being provided. Now, however, the management hear employee complaints about the growing health insurance premiums they pay on a regular basis. Similarly, the employers at the same stores are fed up with their employees requesting that they are allowed to take a greater number of paid personal absence days. Scheduling for such benefits is quite expensive mainly because the stores are open all days of the week. A comparison with other similar companies will be an effective move as it will assist the human resource department to develop solutions that may be cheaper. Findings from these comparisons will help the management make even better decisions and communicate their problems more accurately to their employees. The following was a summary from the Human resource management of the employee benefits;
Total wages and salaries: 50%
Total benefits costs: 25%
Paid leave: 5%
Supplemental leave: 2%
Insurance: 6%
Retirement and savings: 2%
Legally required benefits: 10%
Other benefits: 0%
According to the U.S Department of Labor Bureau of Labor Statistics 2005 data the following are the figures relating to employee benefits among civilian workers, state and local government, as well as the private industry;
Compensation Component Civilian workers State Gvt Private Industry
Wages and salaries 70.2% 67.9% 70.8%
Benefits 29.8% 32.1% 29.2%
Paid leave 6.7% 7.4% 6.5%
Supplemental Pay 2.5% 0.9% 2.9%
Insurance 8.1% 10.9% 7.3%
Health benefits 7.6% 10.6% 6.8%
Retirement and savings 4.3% 6.9% 3.6%
Defined benefit 2.6% 6.1% 1.8%
Defined contribution 1.6% 0.7% 1.8%
Legally required 8.1% 5.9% 8.7%
Other benefits 0.1% 0.1% 0.1%
The above findings, it is clear that employee benefits are a challenge, especially in private industries. The management at StopNShop Today Inc. should use this information from other organizations. Also, these findings will assist in developing solutions that will help in resolving the common employee complaints concerning their benefits. Through the human resource management, better decisions will be made to ensure the rights of workers are protected as well as affordable benefits are selected.
References
Beam, B. T., & McFadden, J. J. (2001). Employee benefits. Dearborn Trade Publishing.
Heckman, J. J. (2000). Policies to foster human capital. Research in economics, 54(1), 3-56.
Jamieson, D., & O'MARA, J. U. L. I. E. (2000). Gaining the Diversity Advantage. Workforce, 15.
Milkovich, G. T., Newman, J. M., & Milkovich, C. (2002). Compensation (Vol. 8). New York: McGraw-Hill.
Noe, R. A., Hollenbeck, J. R., Gerhart, B., & Wright, P. M. (2003). Gaining a competitive advantage. Irwin: McGraw-Hill.
Viscusi, W. K., & Aldy, J. E. (2003). The value of a statistical life: a critical review of market estimates throughout the world. Journal of risk and uncertainty, 27(1), 5-76.
Request Removal
If you are the original author of this essay and no longer wish to have it published on the customtermpaperwriting.org website, please click below to request its removal: