B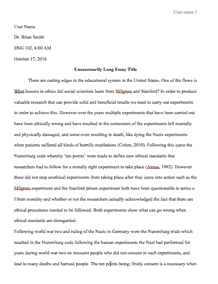 University/College: 
Sewanee University of the South
This essay has been submitted by a student. This is not an example of the work written by our professional essay writers.
The organizational culture and structures influence the success of organization. They mirror the organizations strategic intent and determine the organization's success in the context of enterprises architecture. The Parson/Thompson Model of Enterprises of a rational organization is made up of the institutional, managerial and technical levels and the interconnection between the three models is defined by the organizational culture. organizational culture must be aligned with the structure, technology, and task to help in developing the EA (Bernard, 2019). Organismal structure and culture are included in the EA ad communicated to the employees and stakeholders to properly reflect the true nature of the goals, process and informal structures influencing the view of the architecture and managing stakeholder. Without taking into consideration the organoiron culture and structure, it would not be easy for the management to work with the stakeholders and acquire buy-in for the implementation of the EA program.
Part 2
The purpose of each level of the Parsons/Thompson Model
The persons/ Thompson model is made up of three levels. Each level is distinct but interconnected with the other levels. The levels include institutional level, managerial level, and technical level.
The purpose of the institutional model is to create goals and develop initiatives. The institutional level's purpose is to establish boundaries and legitimacy.
The managerial level includes the products and services strategies and the main purpose is to mediate between the organization and the environment (Bernard, 2019). This is the level at which the internal organization's affairs are administered. At the technical level are the system, applications, and infrastructure.
The purpose of the technical level is processing the actual products of the company.
The difference between Organization Network Model (ONM) from the Parsons/Thompson Model of organizations?
The ONM is different from the Parsons/Thompson Model of the organization because the ONM is less hierarchical than the Parson/Thompson Model of Enterprises. The Parson/Thompson Model of Enterprises is based on the old organizational model where hierarchy is important as workers are fully employed by the company while the ONM is founded on the new gig economy where workers are contractors who are contracted based on their knowledge (Bernard, 2019). The ONM organization has only the executive team sets policy and goals, approves resources, and evaluates results and freelance workers who carry out duties based on the r policy, goals, and general direction they receive from the Executive Team.
References
Bernard, S. (2019). An Introduction to Enterprise Architecture: Linking strategy business andtechnology (3rd ed.). Bloomington, Indiana, United States: AuthorHouse.
Request Removal
If you are the original author of this essay and no longer wish to have it published on the customtermpaperwriting.org website, please click below to request its removal: