B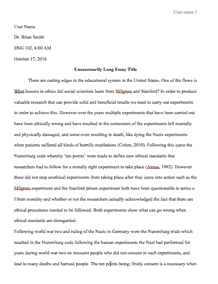 University/College: 
University of Richmond
This essay has been submitted by a student. This is not an example of the work written by our professional essay writers.
It was on a Friday night, 12th may, 2017.I prepared myself to attend a business dinner which was to take place at the La Colombe restaurant in Cape Town, South Africa. It was one of the famous restaurants in South Africa, and its services were of high quality. The dinner was to start off at 6.00pm. I had managed to make it by then since I didnt want to miss out on anything that was to take place. My manager had organized the dinner. At the venue, I had made sure I had sat in a position that I could easily see everyone who comes in and also the proceedings of the dinner clearly.
The venue had been organized in a systematic manner. Our names had been written and placed on the table where one was supposed to sit just as they appeared on our invitation cards; this was mainly to avoid confusion and avoid a situation where the number of seats was less than the guests. The sitting arrangement had been made according to the alphabetical order of our names. The room had been filled with good lighting. The place almost resembled a wedding theme but the idea had been executed so well, and it looked brilliant. Each table had a vase of flowers which had been placed at the center. The theme color that had been used to decorate the place was white and black. The table clothes were white in color as well as those used on the chair with an extra black lining on them. The dinner consisted of 20 people. Most of them were prominent stakeholders in the business sector. As much as it was a business dinner, there was also a chance of networking with these great people who had already made it in the corporate sector such as Bob Collymore who is the Chief Executive Officer (CEO) of Safaricom and Steve Jobs who is the Chairman and CEO of Apple Company. The female guests, most of them had dressed in black and white dresses which were so contrary to how I had dressed, and this had made me feel like I had attended the wrong occasion. People learn from their mistakes next time in such an event I will be able to choose my code of dressing more wisely. There was also a band which entertained the people. It created a mood of happiness as people were involved in dancing hence more socialization.
The dinner was made in a self-service manner. Everyone queued and under the supervision of the chefs, one would serve whatever he/she wanted to eat and leave out what he didnt want. The food was plenty, and it had been cooked well with a very sweet aroma. Even the vegetarians were catered for well. There was a variety of drinks served after the meals which included wines. I observed how people took their meals and it was the most professional manner that I had ever seen before. They watched their etiquette while eating; no one talked while the food was in their mouth. People were so friendly I was able to interact with several of the guests and enquired on what they did for a living, and this challenged me as well as motivated me at the same time. It created a chance of networking since I was able to exchange my contacts with some of them and book appointments. Everyone used a very formal language in his/her conversations.
After the meals, there was a speech session which created an opportunity to listen to some of the guests. One of the guests who addressed us and gave an inspiring and motivating message was the CEO of Safaricom Bob Collymore. He said to make it in life one does not necessarily have to be a graduate from a famous university. It is the skills that we possess that helps us to make it. He gave an example of himself that he was not from a wealthy family and is not a graduate as he could not afford the fee but it was his skills and passion that made him be appointed as the CEO of Safaricom despite not been a graduate. He said that employers should not mainly look at the institution of learning that one attended so as to get the job but they should mostly look at what skills and expertise that one has and this will help grow their businesses.
From this dinner, I learned that most of the successful business people are so humble while you interact with them. They help one to be able to focus on life in a positive way. After several talks with some of the guests, they motivated me. I learned that I should never give up on my dreams but instead work towards achieving them. This is because most of them gave very inspiring stories on how they had started their businesses so small, but after several years their company's became known in many countries. It was my first business dinner that I had attended, and it made me feel that I should attend more of them in the future. I learned that a business dinner is not only meant for people to come and eat and then leave but it is a platform for networking where people create connections and share their ideas with each other. It also made me know that there is a dress code that one should wear while attending a business dinner and at least in the future I would do it differently.
One of the questions that I was left asking myself was how Bob Collymore had made it as a CEO with just a certificate from High School. Most of the information that I had gathered was that these guests who had their businesses doing so well were not from a good background and so I kept on asking myself then how had they made it?. These are the two most important questions that I felt I should further research on them to get the viable answers.
In conclusion for one to be able to learn the different business cultures, one should be in a position to network with other people who are successful in that sector. These people act as one's motivator.
Bibliography
Bardsley, Clarence E., and Ernest W. Carlton. Surveyor's Field-Note Forms. Scranton: International Textbook Company, 1958.
Mueller, Karen. Communication from the Inside Out: Strategies for the Engaged Professional. Philadelphia, Pa: F.A. Davis Co, 2012.
New Mexico Ornithological Society. Field Notes. Santa Fe, N.M.: The Society, 1962.
Request Removal
If you are the original author of this essay and no longer wish to have it published on the customtermpaperwriting.org website, please click below to request its removal: