B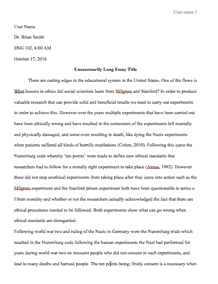 University/College: 
University of Richmond
Type of paper: 
Presentation
This essay has been submitted by a student. This is not an example of the work written by our professional essay writers.
Being 4-student practitioner, my observation after the inter-professional learning program was based and grounded on well-formulated clinical practice awareness, in addition to knowledge-based theories that helped me to formulate and remain keen on relevant facts and details of the exercise. The experience and training introduced me to many facets of TCM operations in addition to getting professional assistance from senior and qualified practitioners. Apart from helping me undertake the necessary clinical procedures, I learned and grasped some of the most advanced and complex systems, especially those that concerned diagnosis, treatment, and care. In a way, traditional Chinese Medicine comprises of very advanced clinical procedures. As a wide engaging medical practice, Chinese Medicine exposed me to many cultures, personal reflection, and self-awareness on aspects of human health I have often taken for granted. The experience aimed at providing me with the opportunity to treat, manage, and diagnose patients under the supervision in the SITCM external teaching clinic. The opportunity gave me the chance to take care of patients in addition to performing a consultation with the patients under close supervision of a qualified medical practitioner. During the exercise, I took case studies, notes, reviewed histories, and synthesized appropriate information, formulated diagnoses, treatment, advice, and explanations into the patient's condition. At the same time, I recorded and kept records and discussions that took place during the entire exercise. According to Jonsen et al., (2014), record keeping forms an integral aspect of clinical practice not only for the good of the management but also vital for referrals and future references.
I did choose two practitioners from the list provided by the SITCM, which included physiotherapists, chiropractors, psychologists, and general practitioners. My learning objectives concentrated on demonstrating and explaining procedures in obtaining clinical information through and by focused interview. Additionally, I synthesized data from clinical observation together with formulating policies and treatment plans for the patients. I concentrated on gathering data and vital clinical information in attempts to apply the necessary clinical theories with the aim of understanding theoretical concepts and employing them in a realistic setting. The ability to engage and involve inter-professional practices while collaborating with registered practitioners in gathering data formed a fundamental part of carrying out a self-assessment and understanding the scope of study during the experience (Casement 2016).
During the engagement and learning process of the TCM practice, I endeavored to stay keen on some of the certified ethics of keeping tab with professional qualities and values. These formed the central aspect of my experience as I concentrated in bridging the gap between professional ethical behavior and my values and beliefs. Not only did this help me formulate a professional approach to my clinical experience, but it also opened up my knowledge and awareness on practical experiences at the workplace and in handling patients. Similarly, it enabled me to develop a good rapport with my instructors and other medical practitioners. However, the codes helped me navigate through the ethical frameworks established while at the same time helping and guiding me in my professional responsibilities. My responsibility as a confidant and protector of my patients became an essential component of my ability to establish a dependable, compassionate, and honest relationship with my seniors.
My leadership qualities and skills were put to the test on many occasions as I focused on showcasing and leading patients in some of the treatment plans and lifestyle adaptations. Apart from putting to test my skills, I trained my mind in accumulating knowledge on fundamental aspects of the clinical environment with a strong emphasis on client medical practitioner relationship. It offered me an opportunity to cast my focus wide in the clinical field, focusing and exposing myself to some of the most challenging concepts of medical practice. In my experience, I discovered a broad range of medical procedures and policies, much of which I did not come across in my clinical lectures and class work. However, it remains an important part of learning the various concepts and practical aspects of clinical medicine (Hawley 2014). Managing patients and understanding the basics of medical practice forms a fundamental component of clinical practice and in the entire medical profession (Formea et al., 2015). On the other hand, personal values, and leadership skills form a critical part of clinical practice as it constitutes the foundation of clinical management and medical practice as a whole. I did devote much of my time in coming to terms with the role and impact of personal values and leadership skills.
Personal values, professional learning, and beliefs form an essential component of medical practice, especially in handling and dealing with patients (Casement 2016). I have over the course study endeared to accumulate the right and relevant values and beliefs in preparing me for the task in practicing the best in the clinical and medical field. I believe that with the best skills, values, and beliefs, I will be best placed to offer professional and efficient services to patients and clients in my clinical profession. Together with the knowledge accumulated from the TCM practice, I believe that I have what it takes to provide professional services to patients in addition to establishing a respectful and honorable relationship with fellow clinical practitioners, which forms the core of clinical practice.
References
Casement, P. (2016). Review of Clinical implications of the psychoanalysts life experience: When the personal becomes professional.
Formea, C. M., Nicholson, W. T., & Vitek, C. R. (2015). An inter-professional approach to personalized medicine education: one institution's experience. Personalized Medicine, 12(2), 129-138.
Hawley, G. (Ed.). (2014). Ethics in Clinical Practice: an inter-professional approach. Routledge.
Jonsen, A. R., Siegler, M., & Winslade, W. J. (2015). Clinical Ethics: A Practical Approach to Ethical Decisions in Clinical Medicine, 8E. McGraw Hill Professional.
Request Removal
If you are the original author of this essay and no longer wish to have it published on the customtermpaperwriting.org website, please click below to request its removal: