B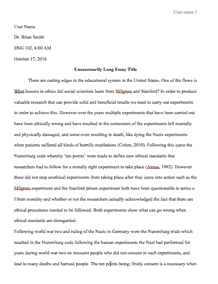 University/College: 
Harvey Mudd College
This essay has been submitted by a student. This is not an example of the work written by our professional essay writers.
As a student and an enthusiast about life, I dream of owning a computer that can meet my needs and wishes. I would love to own a superb computer that will enable me to have a smooth experience in my dispositions and endeavors. Computers vary from one another depending on its specialties and workability of different computers this can be categories by their processing speed, the computer storage capacity among others this makes students and other persons interested in the computers find it hard to choose a computer. This is because there are many models produced by various companies different types of computers such as Apple computers, Asus, Lenovo, Toshiba, and Dell among others. These companies have created different models of machines that could choose from. I would decide to own a computer that meets the requisite specifications for my needs and desires, therefore, the best computers with a fast processing speed, and a large storage capacity is what I will be looking for. Different brands and models of computers have been producing by different companies. Therefore each model of machine is designed differently with different properties and specifications to fit customers needs.
I would prefer a computer that embraces large storage capacity as one of the assets that one should consider before buying a computer the greater the storage capacity, the more effectiveness to arrange and store data. It should also be user-friendliness. Therefore, the computer must not be complicated to be used. Portability of the computer assures easy access to the computer at any given time or place since I can carry the computer anywhere, security is one of the major threats on the internet today since some of the computers are easily hacked, and therefore I require a computer that enables a good antivirus to protect my computer. Computers with good processing speed ensure easy access to internet connectivity this will allow me as a student do more studies and researches for my study as a medicine student. A real computer should allow higher resolutions and graphics this can help in gaming, among others (Williams & Grabham, 2013). I like computers with ample storage capacity varies in the size of the hard disk storage most of the computers are in Giger bytes, but since I require to a store significant amount of information a, therefore, I need a capacity storage of one terabyte and above. Such a storage capacity will enable me to store my files and data with much simplicity and convenience. In fact, I can be able to partition the storage to arrange my records and medical records accordingly. I would also like a computer that can be able to accommodate operating systems that are user-friendlier.
A good processing speed of the computer will be such a buster to my career in the medical field; I will be conducting researches now, and then, therefore, the best computer should have the best processing speed to enable fast internet access. Such a network will allow me to further my studies in the area of research or practice (Weber & Swink, 2014). The portability of the computer is essential since I would be moving around doing fieldwork and record my findings to the computer, I would need a computer that is easily portable and less strenuous is one of the property to consider for my future computer. A secure computer will ensure that an unauthorized user does not access my medical documents and other files. As a medical student confidentiality is a critical area in this career wich must be considered. It is important to have secure antiviruses and a computer secured to protect my data to leaked. During my recreational time as a gamer, I would like a computer which supports good gaming properties such as the large size of memory that will enable me to install even the games with large storage capacity can allow one to play virtual games as such.
A safe computer is the one that has a fast processing speed to enable a quick to multitask even when it comes to sophisticated software faster. Moreover, good computer to enable ample storage capacity that can allow sufficient amount of data to be stored safely. Therefore the hard disk for a good computer must be above one terabyte. As a medical student to ensure confidentiality, my future computer must be able to be secure enough to enable the protection of data. Therefore for a safe and quality computer, one should be able to understand the different property of the computer and be able to compare between the various advantages that the computer possesses. This way one will be able to get the best computers to their advantage.
References
Weber, A. & Swink, M. (2014). Computer use in the medical field. Unc.edu. Retrieved 4 March 2017, from http://www.unc.edu/~mswink/comp101/project1/
Williams, M. & Grabham, D. (2013). Best computer: How to choose the right one. TechRadar. Retrieved 4 March 2017, from http://www.techradar.com/news/computing/best-computer-how-to-choose-the-right-one-935053
Request Removal
If you are the original author of this essay and no longer wish to have it published on the customtermpaperwriting.org website, please click below to request its removal: