B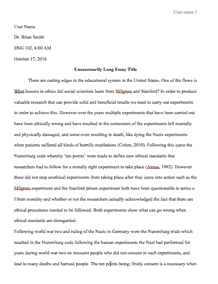 University/College: 
Harvey Mudd College
Type of paper: 
Admission essay
This essay has been submitted by a student. This is not an example of the work written by our professional essay writers.
My career goal is to become a risk consultant at Deloitte LLP. I initially sought out this goal by majoring in accounting. However, my curiosity for accounting and my desire for a more challenging career motivate me to transfer to business analytics. My education and work experience provide me with a strong foundation in understanding the responsibility of a real risk consultant. Therefore, I am eager to show my enthusiasm in furthering my knowledge in accounting, which I am most passionate about.
To prepare myself in becoming a professional risk consultant, I plan to take Master of Business Analytics in our school which will be a great turning point in my career and a start point of pursuing my dream of becoming risk consultant in Deloitte. In this program, I will learn how to calculate budget to Financial Report, Data Management, Cost Efficiencies, Taxation, Theoretical Foundations of Accountancy, Scripting Language and Problem Solving. There will also be new knowledge I can obtain from this advance degree, which I highly look forward to. The program is designed for professional risk accountants with specific courses that have potential to help advance my career before graduating.
The scripting language will benefit me with technical knowledge of how to dig insights of financial data. Knowledge of risk related to pricing and valuation models will give me a deeper understanding of how those models we use in our work, and help me improve my ability to state those complex issues easily. SQL and database training in the MSBA program will help me have a deeper understanding of how to leverage the use of information system in the business risk consultancy.
Last Friday, I attended a Tech Talks held by Deloitte at Tableau DC office and talked about how Tableau, Alteryx and Google Analytics and help for women in data industry. As an internal audit risk advisor, I held a talk with Gerard Valerio who is the enterprise sales consulting manager about how tableau can benefit auditors in our work. First, for risk assessment, Tableau can help us collect information and blend data for auditors to identify any trends or patterns that may not have been previously possible. Secondly, for planning and testing, Tableau can help us perform complex analytical review that may identify anomalies that require clarification against wide time series. Moreover, with data analytics like IDEA, higher sampling is achieved with insightful blended data sets, e.g., high-value transactions linked to segregation of payment thresholds. Thirdly, for reporting, by combining different datasets with high sampling using Tableau, we can quantify issues quicker and better. Also, representing information visually can be more insightful such as differences in risk profile or control effectiveness by countries if the firm has different subsidiaries around the world.
In conclusion, pursuing a degree in Master of Business Analytics in our school will be a great turning point for me in my career, and will be the start point of pursuing my dream of risk consultant in Deloitte.
Request Removal
If you are the original author of this essay and no longer wish to have it published on the customtermpaperwriting.org website, please click below to request its removal: