B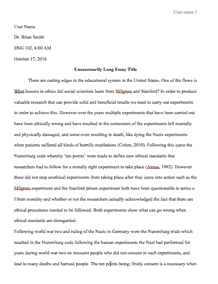 University/College: 
Sewanee University of the South
Type of paper: 
Presentation
This essay has been submitted by a student. This is not an example of the work written by our professional essay writers.
Cardiovascular disease is a condition that affects people from all over the world irrespective of where they come from. The term cardiovascular disease and heart disease are used interchangeably to refer to conditions affecting the proper functioning of the heart (Members et al., 2014). Some of these conditions include heart attack, coronary artery disease (CAD), congenital heart disease, arrhythmias, aorta disease, heart failure, cardiomyopathy vascular disease and pericardial disease (Members et al., 2014). Major symptoms include shortness of breath, chest pain, nausea pain in the upper body and cold sweats. Form most Americans, the risk factors for cardiovascular disease include high cholesterol, physical inactivity, smoking and diabetes (Mozaffarian et al., 2016). If no attention is given to cardiovascular disease, many people will continue to suffer.
Cardiovascular disease is one of the leading causes of death in the US. According to the Centre for Disease control (CDC), every year, cardiovascular disease leads to the death of an estimated 600,000 people in the United States with a global toll of approximately 17 million (Heart Disease Facts and Statistics). Some of these victims of cardiovascular disease are residents of Dallas Highland Park, a predominantly white and wealthy town in Texas, US (Highland Park Demographic Data; Texas State Fact Sheet). The cardiovascular disease spreads across all ethnicities in the US (Members et al., 2014). Although it is possible to prevent most of the heart conditions by using practical healthy lifestyle choices, collaborations with community health professionals and stakeholders can provide better interventions in the prevention and treatment of the disease.
Due to the prevalence of cardiovascular disease in the US, and in the world in general, there is need to come up with interventions that can assist in preventing it. While some of the interventions may require individual choices in terms of lifestyle, others require the involvement of community leaders, health professionals and authorities.
References
Heart Disease Facts & Statistics | cdc.gov Available at https://www.cdc.gov/heartdisease/facts.htm Accessed November 15, 2017.
Highland Park demographic data Available at https://www.homefacts.com/demographics/Texas/Dallas-County/Highland-Park.html Accessed November 15, 2017.
Members, W. G., Go, A. S., Mozaffarian, D., Roger, V. L., Benjamin, E. J., Berry, J. D., ... & Franco, S. (2014). Heart disease and stroke statistics2014 update: a report from the American Heart Association. Circulation, 129(3), e28.
Mozaffarian, D., Benjamin, E. J., Go, A. S., Arnett, D. K., Blaha, M. J., Cushman, M., ... & Howard, V. J. (2016). Heart disease and stroke statistics2016 update. Circulation, 133(4), e38-e360.
Texas state fact sheet available at https://www.heart.org/idc/groups/heart-public/@wcm/@adv/documents/downloadable/ucm_307214.pdf Accessed November 15, 2017.
Request Removal
If you are the original author of this essay and no longer wish to have it published on the customtermpaperwriting.org website, please click below to request its removal: