B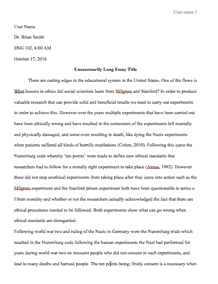 University/College: 
Middlebury College
Type of paper: 
Course work
This essay has been submitted by a student. This is not an example of the work written by our professional essay writers.
In this study, I will demonstrate the importance of social networking and besides also indicate its limitations. In light of the above, I will particularly argue out the reasons why I think Facebook might not go live in Chinas Mainland. I concur with Kenly and Poston (2017), who defined social media to be a set of communication tools, platforms, and applications that enable various users to communicate in a typical community setting. Similarly, the argument of Kietzmann et al., (2011) that social media provides avenues through which people can communicate to each other are also in order. On the basis and in the light of what social media is, and the roles it plays in the community, I will demonstrate that there is no possibility of Facebook going live in Chinas mainland.
Facebook and Chinas Mainland
Facebook has been blocked in China. In fact, internet users in China who make attempts to access the Facebook website from China Mainland will be greeted with an error message. Similarly, users using Facebook applications will also experience problems regarding accessibility because feeds wont refresh and Facebook users wont receive notifications. Additionally, users using Facebook messenger cannot be in a position to either sent or receive messages from China mainland. The first time Facebook was blocked in China Mainland was in the year 2009 after a number riots were reported in the Western capital of Xinjiang province, Urumqi (Wollaston, V., 2013). The ban was after Muslim activists reportedly were used Facebook to communicate within their network and organize their criminal activities. Facebook is a Western media company and the Chinese authorities scope of actions have been limited since they cant be in a position to control the contents of the site. In China, communication through messenger has been encrypted, and if intercepted, it cannot be deciphered. It is for these reasons therefore that Facebook is technically perceived as a threat looming that is likely to affect communism in China.
China also decided to block Facebook and other social networks in its mainland because of economic reasons. China thought that if it restricts Facebook, it will result in economic benefits to the country. The blocking led to the rise of more homegrown social networks. After Facebook fell apart, RenRen was the first social site to be popular but was later also blocked by the Chinese authorities (Li, L.2011).
I will probe into the possibility of Chinas authorities allowing Facebook access into Chinas mainland. I firmly believe that in the midst of heightened terrorism which has turned out to be a disaster and a threat facing all countries, China will not bow down to accepting accessibility of Facebook anytime soon in its Mainland. To get the true picture, I will interview some of the residents to get their views regarding the decision and the possibility of even lifting the ban in the Mainland.
Interview questions
Tell about yourself. Are you in agreement with Facebook access block in Chinas mainland?
Do you think the government authorities in China rushed into making that decision to ban Facebook in its mainland?
Do you feel separated from the world courtesy of the fact that access to Facebook was illegalized in Chinas mainland?
Do you think that Facebook will finally go live in Chinas mainland?
Reference
Baruah, T. D. (2012). Effectiveness of Social Media as a tool of communication and its potential for technology enabled connections: A micro-level study. International Journal of Scientific and Research Publications, 2(5), 1-10.
Kietzmann, J. H., Hermkens, K., McCarthy, I. P., & Silvestre, B. S. (2011). Social media? Get serious! Understanding the functional building blocks of social media. Business horizons, 54(3), 241-251.
Li, L. (2011). Social network sites comparison between the United States and China: Case study on Facebook and RenRen network. In Business Management and Electronic Information (BMEI), 2011 International Conference on (Vol. 1, pp. 825-827). IEEE.
Wollaston, V. (2013). China lifts ban on Facebook - but only for people living in a 17 square mile area of Shanghai. Retrieved October 04, 2017, from http://www.dailymail.co.uk/sciencetech/article-2431861/China-lifts-ban-Facebook--people-living-working-small-area-Shanghai.html
Request Removal
If you are the original author of this essay and no longer wish to have it published on the customtermpaperwriting.org website, please click below to request its removal: