B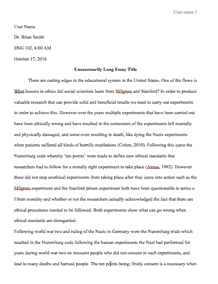 University/College: 
Sewanee University of the South
Type of paper: 
Critical thinking
This essay has been submitted by a student. This is not an example of the work written by our professional essay writers.
McDonald's Corporation is a multinational corporation with a vast growth in food and restaurants. Its headquarters are based in the United States, with Don Thompson as the current Chief Executive Officer. It has approximate annual revenue of over $ 28 billion and manages to make over $5.8 billion. As a global corporation, it has over 1.8 million workers in different nations. Since it is one of the globes leading fast food restaurants, it has over 35,000 restaurants extending their services to around 70 million people in over 120 nations daily.
Most of these restaurants around the world are owned and controlled by independent individuals. The organizations rivals. It has some competitors which include Burger King Worldwide, Inc., Yum! Brand Inc., Subway, Wendys Company that are the main threat to McDonalds Corporation (Mc Donalds, 2017). Its success and thriving can be attributed to its innovation and aggressive marketing. The corporation was founded in the early 1940s; its mission statement and vision are the primary guidelines for its leadership and management thus compete favorably with its challenging competitors.
Mc Donalds: Mission statement
McDonalds mission statement states as follows: "Our mission is to be our customers' favorite place and way to eat & drink. We're dedicated to being a great place for our people to work; to be a strong, positive presence in your community; and to deliver the quality, service, cleanliness, and value our customers have come to expect from the Golden Arches a symbol that's trusted around the world" (Mc Donalds, 2017). Its mission details on its market position, terming it as a favorite center and way to eat and drink.' It also makes an approach to highlight the human resource management by the description that it is an excellent place of work for its people. McDonald also incorporates the social responsibility place at relevant areas beyond the society. McDonald, therefore, has a clear mission statement covering its core values, with customer satisfaction as the ultimate mission.
Mc Donalds: Vision statement
McDonald's vision statement is stated as follows: "Our overall vision is for McDonald's to become a modern, progressive burger company delivering a contemporary customer experience. Modern is about getting the brand to where we need to be today and progressively is about doing what it takes to be the McDonald's our customers will expect tomorrow. To realize this commitment, we are focused on delivering great tasting; high-quality food to our customers and providing a world-class experience that makes them feel welcome and valued" (Mc Donalds, 2017) It vision statements entails several business aspects.
It complies with innovation strategies to necessitate the prevalent market requirements in the contemporary customer experience (MacDonald, et al, 2008) component. The great-tasting, high quality' component describes the character of the products it offers. McDonald also attempts to define the business kind approach used in its institutional development by saying, modern, progressive.' Therefore, the company's vision statements are strategically objective at outlining the level of innovation and ability meet the consumer preferences and expectations.
Mc Donalds: Values
McDonalds Corporation has straight values that guide its operation. It believes in treating all customers equally, with care like celebrities. By provision of opportunity to recognized talents, organizations develop leaders that make up a team that contribute to their success (Hofstedea & Minkov, 2010; MacDonald, et al, 2008). Furthermore, they demonstrate appreciation to the customers, who are the primary purpose for existence, with high-quality products and a calm environment to be (Mc Donalds, 2017). McDonald believes in its operating system, with the high trust that the franchisee operates by expected business ethics. Its continuous improvements enable the growth of the business and maximize the profits. In addition to this, McDonald Corporation believes in giving back to the society, whose foundation is laid upon (Mc Donalds, 2017). This is achieved by the creation of employment to the locals globally, hence helping them build better communities.
McDonalds organizational structure
Mc Donalds organizational structure differs from the structure of other companies due to its many franchises around the world. Regardless of the many franchises, all stores are run from its corporate headquarters in the U.S. Every branch of McDonald's can be said to have a similar organizational structure to the others from which every important decision originates from the corporate level in the United States. The success of McDonald's is believed to be based on a divisional organizational structure that establishes the arrangement of interactions through distinct operational environments (Martin, et al, 2012).
Every organization's organizational structure can efficiently define the system through which its components coordinate to meet its goals (Carnes, et al, 2014). Since its reform in 2015, McDonalds corporate structure has been improving on its handling of world operations. Its organizational structure has been able to facilitate managing markets through various performance levels.
The organization is the greatest food restaurant in the world and hence, the need for natural evolution to meet upcoming market needs. The firm's organizational structure comes up with new ideas to adapt to the changing environment thus, satisfying all its customers. A divisional corporate structure is what makes organizations such as Mc Donalds succeed in managing their efficiency and performance (Holden, 2001).
Through a divisional model, Mc Donalds divisions target specific areas so that they can maintain an autonomy and the entire organizations flexibility. The firms organizational structure possesses the properties of a multinational hierarchy, function-based groups, and performance-based divisions. Through a whole hierarchy, the organization, just as most global business organizations, can cover its various operations globally.
This characteristic exhibited by the MNC emphasizes corporate control. One of the most significant people in the organization at this level is the CEO, aided by seven executive vice presidents who are responsible in directing the activities of all their operational limits and overseeing individual aspects of their firm. From the CEO, tasks are then transferred to middle managers and from where they are given to restaurant managers and employees.
How the organizational leaders ensure clarity and sense making?
The organization maintains a proper communication framework where regardless of employee culture, they support a common global language; English. It is useful communication that drives their employees to stay at the organization (Gilleard & Gilleard, 2002) and being person-environment fit for their assigned task (Bono, et al, 2012; Cook, et al, 2000). From their performance-based divisions, the firm emphasizes on international markets revealing the roles of executives as U.S., International lead markets, Foundation Markets and High growth markets.
Its business operations are divided into the divisions of U.S, Europe, the Pacific, Middle East and Africa ("APMEA") among other nations. Each of the sections has various departments including finance, IT, marketing and others. Their function-based groups are maintained at a corporate level (David, 2016) where there are human resource managers, a supply chain and franchise group and a later legal group and hence, the ability to manage its essential functions in organizations operations (Povah and Sobczak, 2010). The organizational structure continues to be relevant to the firm since they win trust easily by respecting their clients and workers.
As a consultant, I believe that with the implementation of specific recommendations, the firm will not only efficiently boast about its historic strengths and commitments but also maintain it respectable reputation, yet continue to align itself for optimum performance in a competitive environment.
I have noted various delimiting factors for their divisional organizational structure such as the need for performance strategies for every performance-based division (Schyns, 2006). Their corporate structure is limited to flexibility because of the divisional model showcased. The challenge falls on the employee, to overcome the problem of flexibility and gain more on flexible working, the organization can give more attention to ensuring that the individuals working in distinct ways manage to fit in the structure and its workflow.
Recommendations
I have also noted that the organization does not value structure as the strategy. It does not adhere to the matrix, hierarchal and functional structure. It poses a significant threat to a possible break up and unfavorable completion from their competitors. The organization should note that leadership and peoples issues are more critical for their survival beyond the apparent importance of people and leadership. As far as the organization is focusing on increasing its clients revenues and improving its system, structure, and culture, it has to balance the same with an implementation of change (Segalla, et al, 2014). With such realization, client reports can be best implemented through succeeding directives.
Conclusion
Through studying the Mc Donalds company as an MNC, it has been easy to establish the strengths and weaknesses, challenges and opportunities related to leadership. I have also demonstrated the ability to critically analyze their structure and identify the possible improvement areas hence, an achievement regarding the leadership topic. Through other analyses, it can, therefore, be easy to incorporate such critical ideas to come up with effective strategies of improvement.
References
Bono, J.E., Hooper, A.C. and Yoon, D.J. (2012). Impact of rater personality on transformational and transactional leadership ratings. Leadership Quarterly, 23(1), 132-145.
Carnes, A., Houghton, J. D. & Ellison, N.C. (2014). What matters most in leader selection? The role of personality and implicit leadership theories. Leadership & Organization Development Journal. 36(4), 360-379
Cook, K.W., Vance, C.A. and Spector, P.E. (2000). The relation of candidate personality with selection-interview outcomes. Journal of Applied Social Psychology, 30(4), 867-885.
David, D. (2016). Stereotypes, Social Mobility and Their Impact on Personality. Academica Science Journal. 1(7), 31-37
Gilleard, J. &Gilleard, J. D. (2002) Developing cross-cultural communication skills. Journal of professional issues in engineering education and practice. 187-200
Hofstedea, G. &Minkov, M. (2010). Long- versus short-term orientation: new perspectives. Asia Pacic Business Review.16 (4), 493504
Holden, N. (2001). Knowledge Management: Raising the Spectre of the Cross-cultural Dimension. Knowledge and Process Management. 8(3), 155-163
MacDonald, H.A., Sulsky, L.M. and Brown, D.J. (2008), Leadership and perceiver cognition: examining the role of self-identity in implicit leadership theories, Human Performance, 21(4), 333-353
Martin, R., Muuls, M., de Preux, L. B., & Wagner, U. J. (2012). Anatomy of a paradox: Management practices, organizational structure, and energy efficiency. Journal of Environmental Economics and Management, 63(2), 208-223.
Mc Donalds. (2017). Company overview and segment fragmentation: Mc Donald. Retrieved 12 3, 2017, from Company profile: HYPERLINK "http://corporate.mcdonalds.com/mcd/investors/company-overview/company-overview-segment-information.html" htt...
Request Removal
If you are the original author of this essay and no longer wish to have it published on the customtermpaperwriting.org website, please click below to request its removal: