B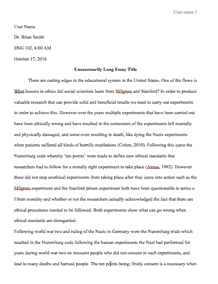 University/College: 
Boston College
This essay has been submitted by a student. This is not an example of the work written by our professional essay writers.
It is a typical scenario having businesses come together as conglomerates; some create partnership rapport while some form acquisitions and amalgamations, some entities result in mergers to effectively and efficiently conduct their activities. Commonly businesses associate with each other to benefit from the increased market share, allocate capital more efficiently, share superior technologies, market trends and eventually leverage each other. Lately, in November 2017 we had Lord and Taylor and Walmart teaming up amid customers bypassing retail stores for online buying (Howland, 2017.) and as a result, experiencing declined sales. Founded in 1826, Lord and Taylor is the oldest luxury department store in the United States and one of the countrys premier retailers. Lord and Taylor are best known for its reputation for offering high-quality fashion apparel and accessories. Additionally, Lord and Taylor have exciting store environments and seamless service. Lord and Taylor operate fifty outlets in the northeastern and mid-Atlantic U.S. It is part of the Hudsons Bay Company brand portfolio. Walmart founded in 1962 operates a chain of hypermarkets, discounted departmental stores and grocery stores. Walmart has 11,695 outlets in the United States, Canada, Mexico, Central America, the United Kingdom, Japan, India, Argentina, Chile, Brazil, and Canada.
What are the advantages of Walmart owning Lord and Taylor as a virtual store?
There are vast benefits of Walmart owning Lord and Taylor as a virtual store, besides increased market share through online marketing Walmart will also reap significantly in having all-time fashion that most shoppers are in quest. Walmart will also create diversification and possible remain more relevant in the market (Howland, 2017.). Additionally, Walmart will also be leveraged and be in a position to expand its traditional value-based products to new external markets.
How will Lord and Taylor customers feel about their association with Walmart and should Lord and Taylor change their prices?
It is exciting to see how Lord and Taylor customers will react to Walmart - Lord and Taylor marriage, in my perception, I feel most customers will be happy having a range of all products that can fit their budgets. This merger will be crucial because it could be that some shoppers buy superior high priced Lord and Taylor apparels since they dont have access to cheaper products through operating on a very tight budget. Some could be buying expensively centrally to their wish to maintain their status quo, - It is rare to have billionaires visit places not considered their places. Price revision will be essential since both high end and low-end shoppers will comfortably shop for what is efficient for them time to time. Having all different shoppers on board, Lord and Taylor need to attract new shoppers and amuse the already absorbed ones comfortably. Very high prices may discourage Walmart traditional shoppers who are probably comfortable with low prices, most would love to shop and try Lord & Taylor apparels but cannot afford them, it would create a sense of belonging where following this marriage they customers feel considered.
Should Lord and Taylor stop selling some brands?
Lord and Taylor should not stop selling any of their products that they have been selling before; this is because eradicating some apparels so considered Lord and Taylor may hurt some clients who love their association and identification with them. Most people like brand affiliation that is deemed to be biased to a particular side, company, logo, and opinion. To help create independency Lord and Taylor should generate other apparels that dissolve any ambiguity whatsoever.Will Walmart- Lord and Taylor relationship bring a market share from Amazon?
The primary drive of Lord and Taylor - Walmart marriage is to grasp a good market share from Amazon, having been the sole online trader will help Walmart acquire a significant market share as most shoppers will be excited in trying a new entrant to the market. A new market possibility will result from how people love new things now and then, and also a great quest to identify better and new products and services.
Reference.
Howland Daphne, (2017). Walmart and Lord & Taylor: Brilliant, or badly matched?
Request Removal
If you are the original author of this essay and no longer wish to have it published on the customtermpaperwriting.org website, please click below to request its removal: