B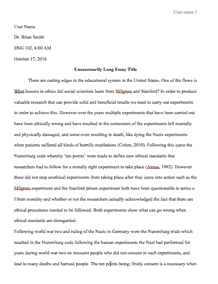 University/College: 
Vanderbilt University
This essay has been submitted by a student. This is not an example of the work written by our professional essay writers.
Jamaica Kincaid is a provocative and haunting story of a young girl growing up on the island of Antigua. A Small Place, comprises of four sections in which the narrative I,' a native of Antigua with a biography similar to Kincaids own. The first part concentrates on tourism, viewed as a perpetuation of colonialism, the tourists simply replacing the British colonial force. The second section denotes the islands colonial past, memories of the narrators childhood under English rule, slavery and the effects of colonial history visible in Antigua today. The third part denounces political corruption of the post-independence Antigua government. The fourth part analyses colonialism effects on the minds of people who believe in the living in the periphery of history. This paper focuses on how Kincaid gives the subaltern a voice and formulates the identity of Antiguan, a major contribution to Kincaids endeavor and how the tone is effective. The tone refers to the narrators attitude toward the material. The tone can be urgent, dismissive, judgmental, ironic, sentimental, mocking, harsh, alarmed, sympathetic and any other adjectives (Foster). With characters, we can figure out tone through what has happened or is happening in the situation the characters find themselves in, and the relationship between them established.
Judgmental and Dismissive
Jamaica Kincaid's tone in her book-length notification assay, a small play is determinable. An ugly thing, that is what you become when you become a tourist, an ugly, empty thing, a stupid thing, a piece of rubbish pausing here and their ton gauze at this and that taste. That it will never occur to you that people who inhabit the place I which you are have just paused cannot sand you, and behind their closed doors, they laugh at your strangeness you have bad manners (Edward). It is their norm to eat their food using their hands; youre trying to eat their way, you look silly. The tourist is referred to be stupid. The narrator's tone here is judgmental and dismissive. The piece is written in the second person, addressed directly to the reader, and therefore forces the reader to examine her prejudice and assumptions, but when this tone sent to you, theres a danger of making the reader run away.
Angry
Kincaid indicts the inhabitants of Antigua as much as she critics the tourist protagonist. In many ways, A Small Place presents a series of descent, a progression of informative assaults that pushes the naive tourist into a self-consciousness that s both painful and enlightening. Kincaid acknowledges that her intent is not to provide the reader with happy endings. I think life is difficult and thats that I am interested in pursuing truth, and the truth often seems not to be happiness but its opposite (Snodgrass). Jamaica Kincaids novella-length assay A small place is an evocation of a condition: the debacle in which I now exist (Snodgrass). As her fictional persona puts it that is, the intransigent agony of Antiguas tragic colonial and post-colonial history, its enduring dominance over individual memory, and the way the past marks the present in what seems devastated and unchanged on the people. The essay is a portrait of the interminable what cannot be forgotten over, what can never undone and the attempt to communicate that understanding to reputedly happier people.
Anger is a recurring tone in both Kincaids feelings towards her family nod towards her family and towards Antigua, the county of her birth. Kincaid reflects on her anger, admitting that rage often portrays itself in minor deals. When Devon requests Kincaid to accompany him for a walk, she suspects that shell come as for something of hers and shell resent the request. She remembers how Devon had once asked her for the khaki shorts she was wearing and can articulate why the application annoyed her. I did not like giving them to him at all. I did not want them back; I wanted not to have had to give them in the first place (Bouson).
In Kincaids family, quarreling is a mode of life. One family member often stops talking to one another and thee angry silences takes on a life of their own. At one point, Kincaid identifies her mother as his mother (Bouson). meaning Devons mother, noting that shes my mother too but I wasnt talking to her then, and when Im not talking to her, shes someone elses mother, not mine. After Devon temporary recovers, she remembers, He and my mother had huge quarrels, and wrong things were said, and after, e quarrels were over, they would both feel that everything said had not been meant. Anger has its own rule in Kincaids family, and people who have done and said terrible things can also be expectedly loving.
Realistic and Hopeful
Lucy can recognize the good mother in her friend Mariah and acknowledge that there is such a thing as a good mother, once she can analyze her feelings and place them in the context of effusing to sing Rule Britannia! She can move on and realize she can count on intuition to guide her. Her mothers guidance has not allowed for her potential, Britain s rule was different t her. Her double version enables her to recognize these truths. He ambivalence prevents her from being subject to anyone: Mariah her lover, he friends Peggy. She struggles for freedom and independence realizing that she had memory,' anger and despair (143) as her supports. The tone in this passage is realistic but hopeful as she recognizes not only her limitations but also her creativity and strength.
Flagrant
Kincaid informs the newcomer about the taxi overcharge, potholed roads and a constant rate of drought on one of the leeward islands ironically bordered to the west by the Caribbean Sea and the east by the Atlantic Ocean. Bird International Airport with government corruption, she explains that the island ministers promote the purchase of new cars, but withhold money from public health and home loans. The tone ramps up from cynicism to apparent disdain for exploitive middle easterners, drug dealers, and Queen Elizabeth-2. Integral to Kincaids invective is her intent to alleviate Antiguans of their rapped and erroneous knowledge of the past, which British curriculum exonerates of crimes against islanders. (Foster).
Poverty
The island background of Jamaica Kincaid sets the source and tone of laboring class values in an expatriate writer long removed from Antiguan miseries. She fills her can with vignettes of West Indians making the most of the sunshine, fragrant and healing plants, sea, fresh fruit and seafood in lime, onion, pore herbs and peppers alongside commentary about small schools, lack of public transportation, and the Holberton Hospital in St. John. In the latter, limited funds favor survival while relegating the dying to shabby words, filth, broken equipments, and make do palliatives. Memories of simple hut lacking electricity and plumbing color Kincaids impressionistic vignette. With a childs affirmation, the more naive speaker honors, my father, a night soil man, a cleaner of latrines who loves his family ad his kid of dogs (Kincaid 1992, 9). The narrative captures in simple terms his removal of sewage from homes, his enjoyment of botany texts and his open to take his family to the circus, an entertainment concert he barely understands.
Sadness
A Small Place strikes by its grown-up relentless and uncompromising severity in judging the Antiguan government for mismanagement of the island as well as industrialized countries for their now covert exploitation of the Antiguan people. The generic tourist, whom Kincaid addresses directly in the first section of the book, is guilty of perpetuating poverty and racism in Antigua. The second part of the book takes the reader back to the times when Antigua was under British rule, subject to racism and exploitation. Returning to the present day Antigua in the third part, Kincaid invites the reader to face the most crucial issue of whether the changes brought about after the country gained independence made it a better place. Kincaids answer is an empathetic no (Edward). A small area is/ a book filled with sadness and indignation, calling for the American and British audience to reorganize the harm they bring to the country and for the Antiguans to resist corruption and imperialist exploitation.
Envy and immobility
The tourists restlessness and anxiety undergrad acts of escapist bad faith. Kincaid, the narrator, on the other hand, remains a part of, and a portion from, the home place, the debacle in which I now exist, immobilized by a complex set of counter tension. Do you ever wonder why some people blow things up? I can imagine that my life had taken a certain turn, there would be the Barclays bank, and there I would be, both us in ashes. Do you ever try to understand why people like me cannot get over the past, cannot forgive and forget? Theres the Barclays bank. The Barclay brother is dead. The human beings they traded, the human was only commodities, are dead. It should not have been that they came to the same end, and heaven is not enough reward for one or hell enough of punishment for another. People who think about these things believe that every bad deed, ever bad thought, carries with it its retribution. So do you see the queer thing about me? Sometimes we hold our retribution. (27)
According to the narrator, Antiguans did not perceive the racism in the rudeness of the British imperialists, but merely the latter was ill-mannered. Antiguans did not understand because, according to this narrator, they were well mannered and did not see as she does now, that good behavior is the posture of the weak, of children. (30). A childlike quality suffuses the language at these moments- simple polarities. Beautiful Antigua or ugly tourist, good natives or bad British, the natives full of grace or the British empty of grace. Such simplicity is self-satirical implying that elaborations easily obscure fundamental truths. Good behavior is important in a servant; it describes the wait staff. The rite denotes that she will only envy you the tourist. Your ability to move to become a tourist is a degradation too. She will not wait long for anything from you, least of all approval (Edward).
Conclusion
The tone used in the text can range from comic to severe. The sound of this novel, in keeping with the childs point of view, is just yet very vivid and evocative. It is honest and direct but very suggestive. The novel tends to hint a psychological depth and mysteries that cannot articulate, that circle around descriptions and thoughts. The effect is somewhat dreamlike as though actions are being filtered through her consciousness ln after the events took place.
Works cited
Bouson, J B. Jamaica Kincaid. Writing back to the Mother.State University of New York Press, 2005. Internet source.
Edward, Justin D. Understanding Jamaica Kincaid. Columbia: University of South Carolina Press, 2015.
Foster, Patricia, Jeffery L. Porter. Understanding the Essay. Peterborough, Ont: Broadview Press, 2012.
Snodgrass, Mary E. Jamaica Kincaid: A Literary Companion. Jefferson, N.C: McFarland and Co, 2008.
Request Removal
If you are the original author of this essay and no longer wish to have it published on the customtermpaperwriting.org website, please click below to request its removal: