B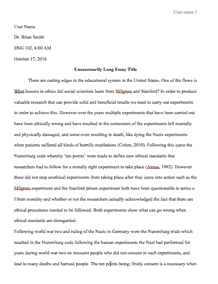 University/College: 
Boston College
Type of paper: 
Admission essay
This essay has been submitted by a student. This is not an example of the work written by our professional essay writers.
The society is surrounded by various factors with health being among the major issues. On a day to day basis, hospitals receive large numbers of patients because of frequent occurrences of illnesses and accidents. Ensuring that that society contains adequate health care is important for every person and that is why I take a career in medicine to be very significant and useful. I was interviewed on February 5th in regards to joining an MD program in AGT University, and hence I find it appropriate to write the letter to express my intentions for joining an MD program and the expectations.
During a session with my career coach, I questioned on the factors to consider when selecting a school. He advised me to identify a school that aligns with my passions and has the ability to nurture my potential. After attending various interviews and conducting research, I found AGT University to be the best option. First of all, the reputation regarding AGT University is very high. The university is known for releasing the best MDs and has the best professors from a national perspective. Most of my friends who graduated from the University have well-established careers and seem to pursue higher goals. They are also role models in our society and have contributed greatly in the medical field. I also long for such a life where I am highly accomplished, play a significant role in my society in addition to being a role model to others. I view studying medicine as my passion and my one-way ticket of giving back to the society.
My career coach also advised me that, for me to know the basic function of an institution, I have to familiarize myself with its mission and vision. The vision and mission of an institution identify what an institution is, what it entails, what it values in addition to where it is headed. Therefore, for me to align my goals and the vision and mission of the institution, familiarizing with its expectations will enable easier adjustment and enable me to abide by its policies. The vision and the mission of the institution are quite blatant when one assesses the characters of the graduates released yearly. I agree with them especially with the view that it focuses on assisting in the growth of the surrounding community and the rest of the world. I value the teamwork that takes place in regards to the group works involved in learning and when conducting practical and research. During my interview with Doctor Barry, I was pleased with the interaction that took place between us. He received me well, made me feel comfortable and allowed me to ask any questions that I viewed importantly. He was not in a hurry to end the interview and instead went through the schools policies and expectations with I and allowed me to state my expectations. He even went through that unit affiliated with the program and their relevance to the course. By the time the interview was done, I knew that AGT University was the place to be. After the interview, I took a walk in the campus premises and noticed the schools med students enjoyed themselves and their faces were covered with smiles and laughter and hence illustrating they were happy with their studies at AGT.
My interests in medicine began when I was six years old whereby my friends and I would role play being doctors and patients. I took the role of the doctor most of the time whereby I even pretended to write prescriptions. I also have a cousin who is a nurse by profession who, when I was still in high school, would carry me along at work sometimes because she knew my interests. I found her work appealing especially when interacting with patients. At first, I was scared, especially when patients with serious conditions were brought in. However, after seeing the efforts and focus that the medical practitioners put on their patients, my interests grew as I felt the need of having the ability to save other peoples lives.
I believe that I am among the students that AGT would want to have on its premises. I have always enjoyed learning science especially the human anatomy in regards to how its functions. I also put focus in my studies, and I have rarely had issues with my GPA. Also, my SAT scores are also commendable. I also believe I a good work ethic which should begin from the time a person is receiving education such that when it comes to the actual practice, it becomes easier to adjust to the profession. Mds are expected not to just meet the needs of the patients but to also exhibit adequate leadership and management practices. I pursued a short course on leadership in addition to playing the leadership role in most schools that I have attended, and hence I believe that I will be an asset to your institution on the situation that requires adequate managements; a situation such as leading class projects and being a student leader. I have also worked as an associate in clinical research whereby I learned how to interact with patients and what is expected of a medical practitioner. The interaction occurred when I enrolled them into the associated studies. The experience took about eight months which enabled me to familiarize myself well with the medical environment in regards to the relationship between medical practitioners and patients and the issues that affect them. I have also taken part in several community programs where I provided my services as a volunteer. One of them entailed providing guidance and counseling services to the teenagers in my neighborhood who engaged in alcohol consumption. The other volunteers and I worked as a team by which we were able to assist more than twenty teenagers. It is one of the acts that increase my motivation in taking a course in medicine where I will be equipped with skills to extensively give back to the society. My dream is to have a private practice one day where my team and I will fully dedicate itself to serving the community. I intend to continue raising AGTs flag high and commit myself to my studies and the schools expectations.
It would be an honor to be part of AGT University and possibly be among the distinguished students. I am certain that I will contribute greatly to the institution in ways that align with its vision and mission.
I do appreciate your consideration, and I am looking forward to your response.
Thank you very much.
Yours Sincerely
Student Name
References
Kurtz, S., Silverman, J., & Draper, J. (2016). Teaching and learning communication skills in medicine. CRC press.
Ludmerer, K. M. (2014). Let me heal: the opportunity to preserve excellence in American medicine. Oxford: Oxford University Press.
McLaughlin, J. E., Roth, M. T., Glatt, D. M., Gharkholonarehe, N., Davidson, C. A., Griffin, L. M., ... & Mumper, R. J. (2014). The flipped classroom: a course redesign to foster learning and engagement in a health professions school. Academic Medicine, 89(2), 236-243.
Oliveira, C. C., de Souza, R. C., Abe, E. H. S., Moz, L. E. S., de Carvalho, L. R., & Domingues, M. A. (2014). Undergraduate research in medical education: a descriptive study of students views. BMC medical education, 14(1), 51.
Vansteenkiste, M., Lens, W., Elliot, A. J., Soenens, B., & Mouratidis, A. (2014). Moving the achievement goal approach one step forward: Toward a systematic examination of the autonomous and controlled reasons underlying achievement goals. Educational Psychologist, 49(3), 153-174.
Request Removal
If you are the original author of this essay and no longer wish to have it published on the customtermpaperwriting.org website, please click below to request its removal: