B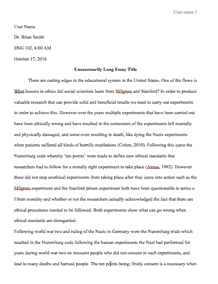 University/College: 
Vanderbilt University
This essay has been submitted by a student. This is not an example of the work written by our professional essay writers.
Dear Martin,
I hope this letter finds you and the all people well. I am doing well over here, and soon I expect to be fine. Thank you for your letters, it meant a lot to me, and give Emma a hug for me. Oh, how I do wish that I could be home now to see her, it is hard to miss seeing her grow up, pass my love to her.
By now, I am guessing; you must wondering how I am faring after the injuries I sustained here. Well, what can I tell you, brother, I am a soldier, and this is what expected in war, though it is a state I would not wish for anyone to be. Being blown up and living to tell the tale is not something many people have encountered, I consider myself lucky if not blessed. Most of the men who have been hit on the head or the torso have not made out alive, so I am grateful for I can still pick up a pen and write. You must be wondering how it happened, here it is.
We were patrolling the highlands outside our Forward Operation Base; it was becoming a routine because our presence gave peace of mind to the villagers who had been oppressed by the insurgents. Tim and I were the lead scouts, clearing paths for our fellow men and checking out for the improvised explosion devices. I do not remember how it hit me. Apparently, as I came to learn later, I had stepped on a footbridge that had been rigged with explosives. I never felt any pain though my left leg had been shattered. Shrapnel tore through my right arm, and it was bleeding badly. Tim was not hurt badly except for some bruises from the rocks he was blown onto by the impact of the explosion.
The medics wrapped bandages on my arm the poor leg that rather felt funny seeing the horror on their faces since I felt no pain at all. As in was lying on my back, all I could think of was my life, how I had lived and spent my time with you guys, what I had achieved. Soon I was flown out to the medical center at Kandahar Army base for treatment. I am scheduled to travel to Germany for specialized treatment.
I am in safe hands now, so please do not worry yourself; tell mom and dad that soon I will be okay. The doctors here are saying that I am going to need a prosthetic leg to walk again. The surgery will be in two weeks time, and after that, I will have to learn walk again using crutches, can you believe that?
So, my brother, I have been thinking about what to do when I am home. I have a couple of ideas so far, but the most intriguing one is that maybe I can finally get to help mom run her old board house, is it still standing? Sometimes I think it must be a hundred years old. Then I can find myself a beautiful girl, get married, and we will have many kids so that my little niece Emma will get friends to play with.
Finally, pass my regards to our old priest tell him that I am thankful for his words of encouragement; they were there just in time when I needed some soul searching. Tell Mrs. Doreen that his son, Tim is all fine and will soon be coming home. That is all for today; we will talk more when I come home, stay safe.
Sincerely,
Johnny.
Request Removal
If you are the original author of this essay and no longer wish to have it published on the customtermpaperwriting.org website, please click below to request its removal: