B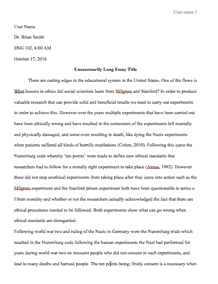 University/College: 
Sewanee University of the South
Type of paper: 
Dissertation proposal
This essay has been submitted by a student. This is not an example of the work written by our professional essay writers.
The leadership topic has gained a lot of interest for hundreds of years, from early Greek philosophers, including Socrates and Plato, to the plethora of leadership and management gurus in recent decades. Currently, the need for effective leadership has been the concern for many corporations, organizations, and businesses owing to the changing global environment. It has long been argued that effective leadership is a source of organizational success, individuals, as well as nations, sectors, and nations. Leadership can be regarded as a broad research object and as a practical ability of an individual or organization to lead other individuals or organizations. The literature research is quite contrary on this topic as different approaches are trying to compare western and eastern points of view on leadership or American and European attitude towards leadership (Avolio, 2007). Scientific research of leadership has formed different theories (Bass & Riggio, 2006).
The category of leadership may be regarded through its styles as each different situation demands for various approaches and reaction of a leader (Arvey et al., 2006). Different authors define totally different number of leadership styles (Bass & Riggio, 2006). However, the most common are six leadership styles: authoritarian, paternalistic, laissez-faire, democratic, transactional and transformational (Bennis, 2007).
The implementation of various leadership styles in any kind of organisation has an inevitable impact on its performance and efficiency (Bennis, 2007). This study aims to describe most characteristic features of each leadership style and investigate its impact on organizational performance. The key point that should be taken into consideration in this context is to provide research that would clearly demonstrate the evidence of most appropriate style of leadership that will positively affect organizational performance. These essential issues will be investigated through diversity of different companies while supported with interviews and questionnaires.
2.2 Key Academic Ideas.2.2.1 Leadership.
Leadership may be defined from various perspectives as western and eastern civilizations determine it differently (Chan, Brief, 2005). According to American academic research leadership should be defined as a process of social influence in which a person can enlist the aid and support of others in the accomplishment of a common task (Chin, 2015). Leadership regarded from European perspective as a point of view of a leader who can be moved not only by social goals but also in a search of personal power (Chan, Brief, 2005). Such terms as leadership and management were for a long period determined as synonyms but these terms do not have such similarities as it used to consider (Chin, 2015). The category of a leadership may be regarded through two perspectives as a practical ability to lead and as an area of scientific research. The most remarkable and interesting division is the comparison of a chosen leadership technique that tends to be considered as male or female (Foti, Hauenstein, 2007). To make connections and provide evidence of a close link between organizational outcomes and concrete leadership style it is highly important to evaluate and measure leadership performance (Foti, Hauenstein, 2007). The structure and concrete model in any kind or type of organisation shapes and forms leadership style that will be further implemented and efficiently used (Foti, Hauenstein, 2007).
2.2.2 Leadership styles.
A leadership style is a leaders style of giving direction, guiding, implementing plans and encouraging individuals (Foti, Hauenstein, 2007). Different researchers and scientists define various number of leadership styles. However, the most typical and practical classification of leadership styles include six of them. So, there are six leadership styles: authoritarian, paternalistic, laissez-faire, democratic, transactional and transformational (Foti, Hauenstein, 2007). The authoritarian leadership style is based on direct supervision and professional relationship. An authoritarian style may cause rather negative climate and atmosphere as there is no place for complaining or paying attention to someones opinion (Griffin, Ricky, 2010). Paternalistic style of leadership contributes to taking care and demonstrating support to subordinates (Guastello, 2007). In this kind of style everything is build on loyalty and trust. The democratic leadership style must be regarded with sharing the decision-making process and promoting social equality (Hackman, 2002). Democratic style is considered to be the most effective and tend to influence the organizational productivity (Hackman, OConnor, 2004). The laissez-faire leadership style is used when workers are totally responsible for their contribution and results while their leader is not participating in decision-making and must provide assistance when he is asked to. Transactional leaders are using the system of punishment and rewards. The main goal of a transformational leader is to work to transform someones needs and redirect workers way of thinking (Hackman, Wageman, 2005).
2.2.3 Power.
The power is the ability to influence or control human behaviour (Judge et al., 2002). The definition of power may be regarded through various spheres as it can be interpret in different ways (Judge et al., 2002). The power is closely connected with leadership as it involves influence (Kellerman, 2004). The category of power may be regarded through several fields of knowledge as it may be considered not only through social way of life and sense and the lens of political thinking. The exact definition of power is much wider and broader when only describing influence and the tendency of leading people while shaping organization and its performance. Furthermore, interpretation of a power may be considered much stronger as the exact definition is highly connected with using influence while obeying through the punishment system. The system of rewards and punishment is the most classical model of forcing and trying to make individuals follow you even if they are not willing to.
2.2.4 Work atmosphere.
This category is often regarded from perspective of organizational culture (Lussier & Achua, 2010). The work atmosphere has a tremendous impact on employees performance and commitment (Lussier & Achua, 2010). The link between leadership and working atmosphere may be regarded from the perspective of the leader and his influence on employees (Markwell, 2013). The most appropriate working atmosphere should be comfortable and reliable for each participant of the working process (Markwell, 2013). In this context the category that may be added in this perspective is working environment and climate that shapes organization and its culture. Several positivistic theories claims that only positive environment in any kind of organization will lead to further success and higher results of commitment (Chin, 2015). Such actual feature of employees motivation highly depends from the chosen leadership style and the way of managing people and resources. This is the main reason why the discussion and interpreting of the leadership are closely connected with the atmosphere on a working place while modifying organizational culture.
2.2.5 Impact of leadership on performance.
It is the most investigated area for academic research as the most widely spread assumption is that leadership has a strong influence on workers performance (Dasborough, 2006). Effective style of leadership may lead to management development and improvement (Dasborough, 2006). The companys effectiveness and success highly depends from chosen tactics of a leader and the following response from employees (Sternberg, 2007). Work commitment in this context highly depends from the leadership style and its influence on employees practices (Sternberg, 2007). The chosen leadership style will shape the concrete organization and its culture
2.3 How does this research relate to existing literature?
Various numbers of definitions, theories and classifications concerning leadership relate to contemporary studies and literature (Zaccaro, 2007). Different theories since 20th century were developed while trying to explain scope and nature of leadership styles and behavior (Sy, Cote, Saavedra, 2005). Among them Trait theory, Process leadership theory, the Great Man theory, Style and Behavioral theory, Transactional, Transformational and Laissez Faire leadership theory (Vroom, Jago, 2007). Leadership studies states that each theory of leadership has appeared as a cause of time demand and none of it could be regarded totally irrelevant. While analyzing leadership style in any kind of organization it is highly important to pay attention to culture, working atmosphere and environment, regulations and laws (Vroom, Jago, 2007).
Research formed the main statement that leadership style does not always correspond with specific features of a leader but it is the situational dynamics that is highly valued (Vroom, Jago, 2007). The dependence between chosen leadership style and further results could be clearly viewed despite various contrary investigations and theories.
Contemporary and traditional leadership theories influence current education, practice, policy, as well as the framework of selecting and developing leaders. However, while the traditional theories of leadership originated from US organizational research and approach the subject from an individualistic dimension, contemporary leadership theories attempt to redress the balance but are predominantly of Anglo-American origin. There are various theories encapsulated within the precincts of leadership research. For instance, according to House and Aditya (1997), the first half of the 20th Century, it was assumed that leadership was characterized by a finite set of traits, which would in turn be used to select and promote people in leadership positions. As the authors pointed, these included gender, physical energy, motives such as authoritarianism, psychological state, and height among other personal qualities.
For instance, Stogdill (1974) conducted viable leadership traits and found that some traits are correlated with leadership, including a fo...
Request Removal
If you are the original author of this essay and no longer wish to have it published on the customtermpaperwriting.org website, please click below to request its removal: