B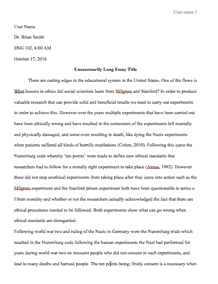 University/College: 
University of California, Santa Barbara
This essay has been submitted by a student. This is not an example of the work written by our professional essay writers.
Some people leaders are born while others argue that leadership is acquired. In either case, leaders make profound promises to the people they serve. Such promises are usually accompanied by high yet unspoken expectations from both the leaders and the people they serve (Anderson & Adams, 2015). The manner in which leaders approach their promises, manage and live up to those promises defines who they are. Everyone has their unique characteristics that they believe make a good leader. Even the leaders themselves assess their work and can point something in them that defines their leadership. The bottom-line of the matter is, however, the results that leadership yields. I am a leader with unique features that define my leadership and surrounded by many opportunities that I can diligently work on, explore and hone to enhance my leadership.
Without flattering, I am a communicative leader with an articulate vision focused towards communicating effectively and making my commitment with other people to become my purpose. To begin with, I believe I am a visionary leader because I can translate simple ideas that every other person has to become a reality. Translating ideas into reality is not something so obvious for any individual. To develop the peoples ideas, I interact with them, share, convince them, ask them questions and their opinion. I gather many ideas from the many of my followers, combine the ideas and devise strategies for turning those concepts into something that can benefit everyone. My communication with other people is usually focused towards a given direction that is in line with my vision so that I can mobilize peoples efforts and perspectives. By doing so, I can create a bigger picture in peoples mind that gives the hopes and expectations. Those who share the same vision with me also chip in their support, commitment and are willing to walk with me. As Roselinde Torres states on What It Takes to Be a Great Leader, only people with influential leadership skills can convince people to work with them (Torres, 2013).
No one would want to follow a leader who does not have a direct and focused way of meeting the set vision. I believe I am a leader who sets clear direction because many people believe in me and work with me. To ensure people believe in me, I behave in a manner that portrays my focus. Besides, I inspire other people by using communicative and picture language to help them visualize the kind of future my visions will drive them to. Also, I am carefully about how I conduct myself, treat other people and approach my work so that I can have people look up to me and many others have me as their role models. By achieving my personal goals and setting high standards in my life, people develop trust in since they are assured that I can take them somewhere safe.
In this technological era, innovation is the key driver of the growth and success. I am a strategic think and a person who understand successful traditional business models which most people rely on until today. Those models are however not fruitful in the modern world and neither will they be applied in the future because technology changed the management functions, distribution processes as well as the supply chain. Rather than following the paths of traditionally successful leaders, I devise my own ways of leading other people depending on the situation at hand, the resources I have and the needs and expectations of the people I am working with. My approach to business operations falls centrally with the Roselinde Torres perspective of leadership as she argues that relying on traditional facts and practices of development hinders the advancement of the businesses in the modern era (Torres, 2013). However, in order to perform excellently in this concept, I will need to go deeper and assess how people are doing things differently in the modern world as compared to those in the previous centuries. With this information, what has changed and probably predict what will change in the future so that I can keep changing my tactics at the same pace.
A result-oriented leader is the one who means what he/she says. They put all their commitment and effort in their set goals and encourage other to join in and follow well-established plans in achieving the set targets. For other people to take the challenge, the leader must demonstrate some fundamental leadership values such as credibility, trust, and respect. As a leader, I do not set my goals too high to make them fancy for my people, yet the goals are unachievable. Instead, I set simple yet critical goals, narrow-down my vision and share it with other people with an open mind of accepting criticism, suggestions and oppositions. As a result-oriented leader, I believe in teamwork and taking on challenging opportunities. To make this aspect more effective, I am planning on taking any opportunity that comes my way on attending leadership conferences so that I can learn more and sharpen my leadership skills.
Emphasis on employee engagement is another crucial value of a successful leader. It should, however, be approached with a lot of care because, too much employee engagement with zero leadership engagement yields null end goal (Moore, 2017). My slogan on this is that everything that employees have to do must start with me. As such, I act as their role model so that I can provide the necessary directions and alignment to achieving the desired goals. Although it is not easy to be at the frontline all the time, I am planning to improve this by setting simple yet focused goals and vision, acting like the role model for achieving them and engaging other people in attaining the set goals.
Change is inevitable not only in our personal lives but also organizations. As a successful leader, I am always acquitting myself with the changes that are happening every day and the rate at which they are occurring. Roselinde Torres in her study found out that leaders who utilize the up-to-date leadership models and techniques are the most successful. I am planning to be a leader who embraces changes as they happen by keeping updated with the news and attending as many leadership conferences as possible. Also, I will train my team members the new skills, models, and techniques that I have learned.
As the saying goes, no man is an island. Although I am trying the best I can to be one of the most successful leaders in the world, I have learned that I still need to exploit many available opportunities to uphold my leadership skills at the highest level. First of all, I will explore the active listening opportunity. By this, I am planning on consulting people not only those of higher rank than I am but also those below my level. While discussing with them my ideas and visions, I will not judge their perspectives, will pay attention and reflect on the possibility of incorporating the ideas into mine.
Patience pays off. In my endeavor for successful leadership, I am planning on exercising patience. Patience is one of my weaknesses. Lack of patience has always ruined my plans leading to unsuccessful missions. I am planning on exercising patience by accepting the fact that every achievement requires a step-by-step process. Patience will require my serious commitments. The two virtues will help me to endure frustrations and have the unwavering spirit of progressiveness to achieve my set goals and visions no matter how often I will fail. Indeed, results do not happen instantly.
Finally, I am looking for the possibilities of becoming a more personal leader rather than a personable one. Being a personal leader makes all the differences because it will always start with me. I will concentrate my thinking on a single vision or idea, and through critical thinking establish necessary directions that other people can follow in achieving the set ambitions. I will make the visions and ideas my own agendas so that I can have all the courage to face any challenges that can deter my accomplishments. Besides, I am planning on forming a habit of regularly reflecting on myself to examine my failures, happiness and successes so that I can be able to learn what approaches I will eradicate and which ones I will put more efforts. With all these, I believe I will become one of the most successful leaders in the world.
References
Anderson, R., & Adams, W. (2015). The Promise of Leadership. Mastering Leadership, 1-11. http://dx.doi.org/10.1002/9781119176510.ch1
Moore, K. (2017). Leadership Engagement Always Trumps Employee Engagement. Forbes.com. Retrieved 22 July 2017, from https://www.forbes.com/sites/karlmoore/2016/08/31/leadership-engagement-always-trumps-employee-engagement/#23e012a54944
Torres, R. (2013). What it takes to be a great leader. Ted.com. Retrieved 22 July 2017, from https://www.ted.com/talks/roselinde_torres_what_it_takes_to_be_a_great_leader
Request Removal
If you are the original author of this essay and no longer wish to have it published on the customtermpaperwriting.org website, please click below to request its removal: