B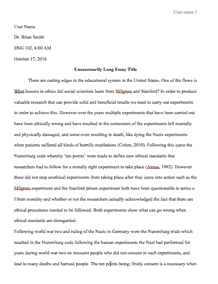 University/College: 
George Washington University
Type of paper: 
Critical thinking
This essay has been submitted by a student. This is not an example of the work written by our professional essay writers.
There is increased need at Saudi Aramco to improve the firms operations as a way of ensuring sustainability, which is being threatened by dwindling oil prices and the ever-rising cost of services (Othman & Sohaib, 2016). Efficiency is the only way to ensure it continues to produce optimally, and push down the costs. Running every bit of the organization may be highly inefficient, and at times expensive. Saudi Aramco has outsourced areas like IT to improve efficiency, cutting down on costs and enable it to concentrate on its core business.
Cost of transporting the petroleum products is one of the highest expenses at Saudi Aramco, and cutting down on this costs is essential in reducing the overall operational costs (Cassell, & Blake, 2012). Cost reduction is important in surviving in the highly competitive industry. Saudi Aramco is facing competition from other global producers. However, the companies continue to exploit economies of scale to ensure it manages the competitive pressures (Parveen, Maimani, & Javaid, 2017). However, globalization is not sparing the firm. For instance, its produce is marketed and sold together with others, in a bid tackle needs that is resulting from globalization. This undermines the companys ability to dominate the global markets, narrowing its market.
The company is embracing e-business as a way of cutting down travel and other administrative expenses (Othman, & Sohaib, 2016). E-Commerce makes it easy to exploit various technologies to run operations and reduce costs. The flow of petroleum products from the minefields, to the processing and distribution, creates a very complex supply chain in the firm (Tuerpitz, 2014). However, the firm has extensive pipelines, highly efficient equipment, and facilities which facilitate the efficient flow of products from the minefields all the way to the end consumer. The crude oil price fell to a decade low in 2016 due to increased supply from other producers. That brought the whole industry to reflect on its operations, particularly how to manage the vast inventory. The decision by the firms authority to continue production to keep the market, and possibly ensure no inventory remained with the company was the best way to manage the resulting problem. Producing based on demand is, however, a better way to manage inventory, and the firm has been doing that in recent past.
References
Al Othman, F. A., & Sohaib, O. (2016). Enhancing innovative capability and sustainability of Saudi firms. Sustainability, 8(1229), 1-16.
Cassell, M. A., & Blake, R. J. (2012). Analysis of Hofstedes 5-D Model: The implications of conducting business in Saudi Arabia. International Journal of Management & Information Systems, 16(2), 151-160.
Parveen, M., Maimani, K., & Javaid, S. (2017, March). An experimental study of Saudi entrepreneurs who owned small and medium enterprises in Saudi Arabia. International Review of Management and Business Research, 6(1), 257-273. Retrieved from http://www.irmbrjournal.com/papers/1490693765.pdf
Tuerpitz, A. (2014, October). Alexander Tuerpitz: Virtualizing employment in Saudi Arabia [Video file]. Retrieved from http://www.ted.com/watch/ted-institute/ted-bcg/alexander-tuerpitz-virtualizing-employment-in-saudi-arabia
Request Removal
If you are the original author of this essay and no longer wish to have it published on the customtermpaperwriting.org website, please click below to request its removal: