B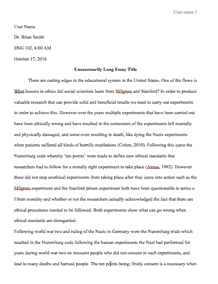 University/College: 
Middlebury College
This essay has been submitted by a student. This is not an example of the work written by our professional essay writers.
Global supply chain management also termed as chain logistics network management works together with an Enterprise Resource Planning software which enables companies to share their database with buyers and suppliers to produce a real-time information system. It consists of networks suppliers, manufacturers, distribution centers retailers and wholesalers (Drexl & Kimms, 2013). While supply chain is defined as the administration of the downstream and upstream relationship with customers and suppliers to deliver a superior customer value at relatively less cost to the overall supply chain, ERP system helps in coordinating the whole firm with both its suppliers evaluation and its customer invoicing.
There are two processes that I integrated: Supply chain management software and customer relationship management which enables supply chain management to support e-commerce, customer relationship management and software vendor communication and all possible activities for efficient logistics and warehousing. The SCM software integration is purposely for enabling easy procurement, from Material Requirement Planning (MRP), MRP to suppliers and works as a platform for providing the relevant tools for effective management (Ross, 2016). The software integration is connected to the accounts payable and the payroll of the worker's suppliers to point out and acknowledge the enthusiastic suppliers and customer to enhance their contact with the company (Heizer & Render, 2009). Also, supply chain management integration restricts any uncouth acts by the suppliers to maintain the image of the company.
Regarding Boulding, Staelin, Ehret, and Johnston (2013), Customer relationship management (CRM) is another software integration that coordinates incoming customers who offer the company more profits through an analysis of sales to ensure that the customer is served with due respect. According to Christopher (2016), supply chain management is usually for the management of all relationships to achieve a relatively more profitable outcome for all the participants in the chain.
Citing Christopher (2016) article, the current situations show that there will be multiple providers in the market and the term supply chain will be automatically get replaced by the term network.' There will be suppliers to providers and multiple customers in the market. Effective supply chain management and logistics provide a platform for the competitive advantage. It offers a position of enduring superiority on competitors regarding customer preference which may is achievable through customer choice.
Reference
Christopher, M. (2016). Logistics & supply chain management. Pearson UK. Retrieved from https://books.google.co.ke/books?hl=en&lr=&id=NIfQCwAAQBAJ&oi=fnd&pg=PT7&dq=Christopher,+M.+(2016).+Logistics+%26+supply+chain+management.+Pearson+UK.+&ots=x228CyHmjB&sig=nMWEdzrsLOLKUV04PWd_9S9GGkA&redir_esc=y#v=onepage&q&f=false
Boulding, W., Staelin, R., Ehret, M., & Johnston, W. J. (2013, May). A customer relationship management roadmap: What is known, potential pitfalls, and where to go. American Marketing Association. Retrieved from https://journals.ama.org/doi/abs/10.1509/jmkg.2005.69.4.155
Drexl, A., & Kimms, A. (Eds.). (2013). Beyond Manufacturing Resource Planning (MRP II): advanced models and methods for production planning. Springer Science & Business Media. Retrieved from https://books.google.co.ke/books?hl=en&lr=&id=_HDvCAAAQBAJ&oi=fnd&pg=PA3&dq=Material+Requirement+Planning+(MRP)+integration&ots=GyQQOMzJrw&sig=sT-JtUDFTdSYlqd1LCKXWWnRLqI&redir_esc=y#v=onepage&q=Material%20Requirement%20Planning%20(MRP)%20integration&f=false
Heizer, J., Render, B., & Watson, K. (2009). Operations Management. Decision Line, 574-577. Retrieved from https://bookshelf.vitalsource.com/#/books/9780133558203/cfi/6/2!/4/2@0:0
Ross, D. F. (2016). Introduction to e-supply chain management: engaging technology to build market-winning business partnerships. CRC Press. Retrieved from https://books.google.co.ke/books?hl=en&lr=&id=J2zLBQAAQBAJ&oi=fnd&pg=PP1&dq=supply+chain+management+sofwares&ots=23zNOcTiUj&sig=YjzjEZGNZ5gLjM5qB_Ak9nfdosc&redir_esc=y#v=onepage&q=supply%20chain%20management%20sofwares&f=false
Request Removal
If you are the original author of this essay and no longer wish to have it published on the customtermpaperwriting.org website, please click below to request its removal: