B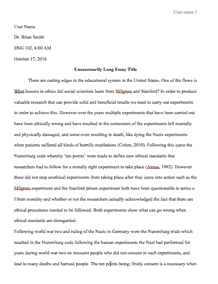 University/College: 
University of Richmond
Type of paper: 
Critical thinking
This essay has been submitted by a student. This is not an example of the work written by our professional essay writers.
Training employees how to handle communication at the workplace is an important aspect in every organization. Staffs are the main point of contact with current and potential employees. Therefore, employees must know what to say and when to say since what comes from their mouths breaks or makes the success of the firm they work. The training program we have ensures that employees are well equipped in terms of words and vocabularies when handling clients. Dealing with different types of clients requires diverse skills as well as maintaining an official language online and offline as it helps protect the image of the company. The training is important for the employees as it provides them with knowledge to handle customers from the different positions they hold at the workplace. Hence, employees will gain skills that can help them in the positions they currently handle and those they will have in the future. It also becomes easy for employees to maintain the emotional maturity when dealing with customers that irritate. Hence, in every conversation, they have with the clients, they understand when to stop and initiate a business talk or social side chat. The training will contribute to the companys success as good customer care means clients will visit the premises for goods and services we offer. One of the rules of business is treating customers right and making them feel important. Some of the skills to consider during the training sessions include but not limited to communication, organization, customer care, time, and resource management. Empowering employees through the above skills will help them as they change careers or get promotions. This is because they are life-long qualities they can apply in the workplace and personal lives.
Budget: $10, 000
The proposed budget for the training is an amount of $10,000. This amount will help meet the overhead expenses used during the training like the rental fees for the space used during training, purchase of training materials, amongst others. Trainers and trainees will meet their expenses of traveling to the venue where training will take place. For instance, the grant funds do not meet the fare used by anyone, lunch, and salary for the trainers and trainees. It is important to note that this is a voluntary training session and trainees will only part with a small amount of cash to help facilitate the training. However, the benefits the trainees stand to gain are unlimited and are a lifetime investment they will commit to during the training. The following table presents a breakdown of how Business Trainers Executive intends to use the proposed funds. It will provide the expected column and after holding the training, it will fill the gap on the actual expenses for a comparison.
Activity Proposed Funds in $ Actual Funds in $
Training materials 1,000 Training supplies 1,000 Facility rental fees 2,000 Course design 500 Development trainer wages 4,000 Equipment for training 1,500 Miscellaneous expenses 500 TOTAL 10,000 Actual budget 10,000 Surplus/ Deficit None We look forward to having our proposal going through as we embark on training the employees
Yours sincerely
Adele Holman
Managing Director
Business Trainers Executive
Request Removal
If you are the original author of this essay and no longer wish to have it published on the customtermpaperwriting.org website, please click below to request its removal: