B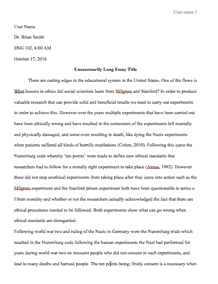 University/College: 
University of Richmond
Type of paper: 
Term paper
This essay has been submitted by a student. This is not an example of the work written by our professional essay writers.
Conceptual art uses minimal materials and takes the form of happenings, performances, and ephemera. In the early and mid-60s' through to the 1970s, conceptual artists focused on writings and works that went against the contemporary idea of art. Conceptual art put a plan before the art object and paid more attention to defining aesthetic value before the material itself. In attempts and their success to redefine the idea of art, their efforts came to be widely taken as art. Conceptual art emphasizes on the inspiration or thought behind the completed work. In the mid-60s and 70s, the concept behind conceptual art gave rise to an art movement with following organizations of exhibitions such as in Los Angeles in 1968 that focused on Terry Atkinson in addition to Air Show / Condition. Conceptual artists use any material to put across an idea or concept that may take the form of a written script or painting. Womens involvement started had been an ongoing activity long before the formalization of conceptual art, it is only in the late 60s and early 70s that their participation and production of art exhibits was recognized. Before this, in the mid-60s, publications in magazines and newsletters such as in the Life magazine highlighted on the contribution of women in American art. As women ascended to the pinnacle of art and the coalition of the idea of conceptual art, much recognition and prominence were given to their works and participants. The paper is going to analyze how conceptual artists utilized works of art to promote the feminist movement while at the same time promoting women's rights.
Although its hard to point to a particular time and when the understanding around women's movement begun, significant works of famous artists such as Judy Chicago, Walter De Maria, Cindy Sherman, and Yves Klein prompted the initial idea of recognition of the role women played in conceptual art and the use of ideas and concepts to pass information (Galenson 34). The first art show in the early 60s that brought together famous artists such as Joseph Kosuth, Sol Lewitt, Barbara Kruger, and Andy Warhol brought forth the use of art to appreciate the works of women in the art industry. In as much as the Art Workers Coalition was made up of males mostly, female artists such as Judy Chicago, a prominent art activist participated in the coalitions management and activities wholly. In the early 70s, she formed the Feminist Art program, an initiative that involved and encouraged woman participation in conceptual art and the promotion of art exhibitions in different cities (Milder 18). In early 1972, she established WomanHouse together with Miriam Schapiro, which also incorporated Feminist Art Program (Robinson 12). According to the initial idea of creating WomanHouse, Judy and Miriam acknowledged that women were behind and were not actively involved in the promotion of art programs within their fraternities (Galenson 65). The movements consisted of learners who worked together in organizing exhibitions, creating awareness, performance, in the house that they used to organize for the exhibitions. Their activities drew many art lovers and gained national publicity for the movement (Parker et al., 34).
According to Milder (23), the movement drew sharp criticism from amongst male art producers and exhibition organizers terming them essentialism. Ideas on the possibility of the movements arising to man hater and lesbian groupings grew as prominent male artists joined the fray in condemning the activities of the movement. However, the attacks on their personality and artwork further brought them together, and the movement grew big (Milder 24). The women fought with the critics by making the movements stronger, formidable, and active. They further used their art and exhibitions to pass messages through art and by abandoning the rigid idea behind using and production of precious objects, sculptures, and paintings as works of art. Instead, they focused and paid more attention to bringing forth the meaning and ideas by using art (Galenson 102).
Suzanne Lacy, a famous artist, remarked that the aim of womens movement was heavily influenced by cultural attitudes that needed the transformation to accommodate female artists. She emphasized that feminist art within conceptual art would give women the advantage in acknowledging their contribution in the art industry. She sought to rewrite the falsehood behind the male dominated industry by using women to intervene and establish art as a legacy in transforming the commonly held stereotype attitude towards women (Parker et al., 56). By using art to pass ideas and message, women used their talent in conceptual art to come out of in public and reassert their presence in the male-dominated field. Female artists opened up alternative opportunities to change institutions, policies in promoting their artwork and reach wider markets and exhibition centers. Through and by these efforts, female artists gradually increased their visibility in the public domain.
According to Galenson (112), by using art to express their ideas and message to the public, women applied non-traditional concepts and expanded the definition of art while at the same time incorporating a broad perspective of art. Previously, artists used the widely known materials in creating their work such as media, textile, performance, sculptor, and videos amongst other materials. However, with the dawn of an opened forum of expression, women used the art to reinforce their significance and relevance in the art field by going against the traditional methods of art. The idea and style encouraged a large number of women to adopt art as a way of promoting their rights, agenda, and ideas in a male-dominated field. The Feminist Movement gained prominence in the late 1970s as more members used the platform to highlight their talents, pass across their messages, and embrace diversity in womens ability beyond the commonly held traditional concept of taking a backyard role in the society.
Organizations such as Women Artists in Revolution, AIR Gallery, and Art Workers Coalition used these forums and movements to protest at unequal representation in museums, art galleries, in addition to the promotion of women rights and ideologies. In the mid to late 1970s, rose from a small ten percent to over 20 percent. In states like California, women established their systems instead of going head-on with established male dominated systems. The Womanhouse founders, Miriam Schapiro and Judy Chicago, teamed up with art historians and graphic designers Arlene Raven and Sheila Levrant respectively to create the Feminist Studio Workshop, a program that focused on empowering women in art. The studio, built in Los Angeles opened up space for females, and it included galleries, cafe's, offices, reading materials, and resource materials. The building offered women a forum to bring together their ideas, formulate their plans, and appreciate their participation in art, an attempt that saw the traditional concept of a male dominated industry (Galenson 151). As their activities and number grew, women found themselves harnessing their skill in the conceptual art to forage and get deeper into art as a way of pushing through their agenda and concerns in the society. In England, artists such as Griselda Pollock and Rozsika Parker established the Women's Art History Collective with the aim of bringing to light women's omission in the art dominated the field. Nochlin together with Ann Sunderland planned the very first international exhibition that featured only women (Robinson 28). The forum aimed to familiarize the public with the ladies' participation in the conceptual art that had gone for many years without any form of recognition.
Conclusion
Feminist womens movement gradually picked up in mid 1960 as conceptual art changed in meaning and statute. Women used their growing number in the industry to gain prominence and make their contribution count in the male-dominated field. As they considered themselves underdogs in art, they used the same forum to create active movements that brought together numerous artists to promote and agitate for women ideas and recognition of their contribution to the industry. Despite their low number at the beginning, they gradually brought on board, learners, different stakeholders, and prominent artists to forge ahead by agitating for their rights and equal representation in the conceptual art industry. Despite resistance from the male performers, the feminist movement gained significance and grew to include a large number of women from the exhibitions in America to institutions in Europe.
Works Cited
Galenson, David. Conceptual revolutions in twentieth-century art. No. w15073. National Bureau of Economic Research, 2009.
Milder, Patricia. "Teaching as Art: The Contemporary lecture-performance." PAJ: A Journal of Performance and Art 33.1 (2011): 13-27.
Parker, Rozsika, and Griselda Pollock. Old Mistresses: Women, Art, and ideology. IB Tauris, 2013.
Robinson, Hilary. Feminism Art Theory: An Anthology 1968-2014. John Wiley & Sons, 2015.
Request Removal
If you are the original author of this essay and no longer wish to have it published on the customtermpaperwriting.org website, please click below to request its removal: