B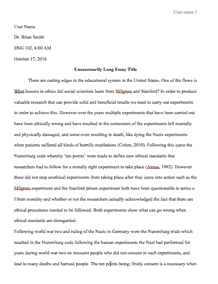 University/College: 
Boston College
Type of paper: 
Term paper
This essay has been submitted by a student. This is not an example of the work written by our professional essay writers.
The use of women therapy is most frequent in women especially after attaining the age of menopause. This treatment method has benefits and risks that must be considered before any administration. The benefits of hormone therapy treatment include treatment of improvement of sexual relationships through the elimination of vaginal dryness and hot flashes and development of the quality of sleep through the elimination of night sweats. These benefits lead to improved quality of life among the women (Ladwig, Ackley & Makic, 2017). On the other hand, the risks of Hormone therapy include an increase in blood clot among women aged 60 years an above and risk of having various forms of cancer such as the breast cancer and uterine cancer (Burchum & Rosenthal, 2016).
The benefit and the risk of the use of the hormone are dependent on the women, and it is not very easy to conclude whether the benefits outweigh the risk or the reverse. According to "WHO Drug Information Vol. 17, No. 4, 2003: Current Topics: New advice on hormone replacement therapy", (2017), more than half the women who use hormone therapy develop cancer in the late stages of their lives (). The hormone therapy with estrogen has the highest risk. Although hormone therapy greatly helps WOMEN with menopausal challenges, the risk of cancer is excellent, and various clinical considerations have to be made before settling on the choice of hormone therapy of choice (Hinkle & Cheever, 2014).
I would ensure the care given to the patient is centered on her thus I will try to understand her attitude and background in order to advise on the best hormone treatment therapy. The safety of the patient will be number one priority even as I expose to the existing drugs for hormone therapy. I will give her information concerning the effects of each drug basing evidence on the current statistical finding and healthcare information. After giving the patient all the vital knowledge, I would provide them with time to reflect and consult before concluding the drug that they would prefer (Pillitteri, 2014).
References
Burchum, J. R., & Rosenthal, L. D. (2016). Lehms Pharmacology for Nursing Care (9th Ed.). St Louis, MO: Elsevier.
Hinkle, J., & Cheever, K. (2014). Brunner and Suddarths textbook for medical-surgical nursing (13th ed.). Philadelphia, PA: Wolters Kluwer Health.
Ladwig, G., Ackley, B., & Makic, M. (2017). Mosbys guide to nursing diagnosis (5th ed.). St. Louis, MO: Elsevier.
Pillitteri, A. (2014). Maternal and child health nursing: Care of the childbearing and childrearing family (7th ed.). Philadelphia, PA: Lippincott Williams & Wilkins.
WHO Drug Information Vol. 17, No. 4, 2003: Current Topics: New advice on hormone replacement therapy. (2017). Apps.who.int. Retrieved 28 November 2017, from http://apps.who.int/medicinedocs/en/d/Js4956e/6.2.html
Association of Womens Health, Obstetric, and Neonatal Nurses. (2016). Position statements. Retrieved from https://www.awhonn.org/?page=PositionStatements
Request Removal
If you are the original author of this essay and no longer wish to have it published on the customtermpaperwriting.org website, please click below to request its removal: