B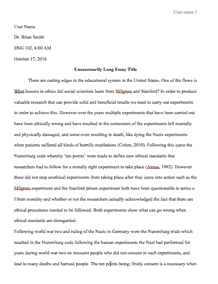 University/College: 
Carnegie Mellon University
This essay has been submitted by a student. This is not an example of the work written by our professional essay writers.
Health spending measures the overall consumption of health care goods and service comprising of individual health care and shared services but exclusive of expenditure on investments. It can be defined as the whole number of dollars paid for the individual, a specific group of persons, private or community organisation for entire health care over a set period. Also, health care is funded through a combination of funding arrangements as well as required health insurances and administration spending. Healthcare rate has increased by thirty-one percent between the year two thousand and five and two thousand and fifteen as outlined by Center for Medicare and Medicaids, 2013.
Factors that are behind the increase in health care spending include; market power, healthcare technology, health insurance coverage, healthcare product and service prices, demographic and patient characteristics, malpractice lawsuits, chronic diseases, inadequate information to make full details on medical care and its cost.
Chronic disease
Various studies indicate that half of the adults in the United States have at least one chronic illness for example diabetes or cancer while about twenty-five percent of adults have two or more chronic diseases. Heredities, ageing populace and poor lifestyle choices contribute to the occurrence of chronic diseases (Patel, 2014). Thus chronic illnesses contribute to increasing health care spending because they are costly to treat. Besides that, clients with chronic disorders need high expenditure in every cost kind, for example, recommended drugs, general practitioner visits, health insurance, medical equipment use, as well as hospice, stays.
The solution includes; intake of a healthy diet, physical activity, health education and counseling, wellness programs, health promotion and awareness campaigns and efforts such as early and periodic screening, diagnostic and treatment. Intake of healthy balanced diet alongside physical activity is vital for the prevention of chronic illnesses. Government policies and programs should recognise the role of healthier diet and physical exercise in the prevention of chronic diseases. Also, such procedures in the societies should be improved to create an atmosphere where one can make a healthier choice.
Pros for a healthy diet include; a limited chance for nutritional deficiencies, it stops or reverse chronic illnesses and some cancers, atmosphere friendly, assurance of healthy body weight and support a regular and robust digestive system. Cons for a healthy diet include; doesnt stop muscle degeneration and wont build muscle mass. Pros for exercise include; burns excess calories, decrease stress and develops muscle strength and endurance. Cons include; needs hours for exercise time before you see outcomes and may turn to be costly.
Reference
Patel, K. &Rushefsky, M.E. (2014). Healthcare Politics and Policy in America. Taylor & Francis Group.
Request Removal
If you are the original author of this essay and no longer wish to have it published on the customtermpaperwriting.org website, please click below to request its removal: